Amanda Holden Shines in Halloween Costume, Delighting Fans
Dressed as a "Mean Girls" mom, she sent fans into a frenzy with her incredible costume transformation.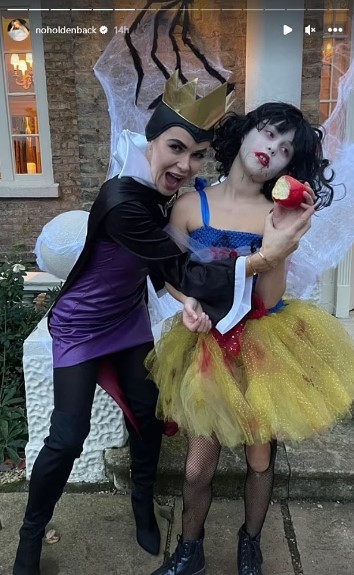 On Tuesday night, Amanda wowed her followers as she shared a snapshot of her Halloween adventure. At first, she was seen in a Scooby-Doo Velma costume, but her Halloween night had more surprises in store.

In her caption, she declared, "I'm not a regular Mom… #meangirls #hrh #junegeorge," hinting at her extraordinary Halloween ensemble alongside her daughter, Hollie. Amanda's sense of style and creativity certainly stood out, and her fans couldn't get enough of it.
Reactions poured in from admirers and fellow celebrities alike. Messages like "We LOVE you! So good!" and "Amazing!" filled the comments section. Radio show host Sian Welby joined in the fun, commenting with "Hahaha amazing! Love this," and Victoria Hayward simply stated, "Soooo cool." However, some couldn't help but be a bit spooked by the transformation, with one fan mentioning, "The eyes are bloody terrifying," to which another sweetly replied, "But you're an adorable one."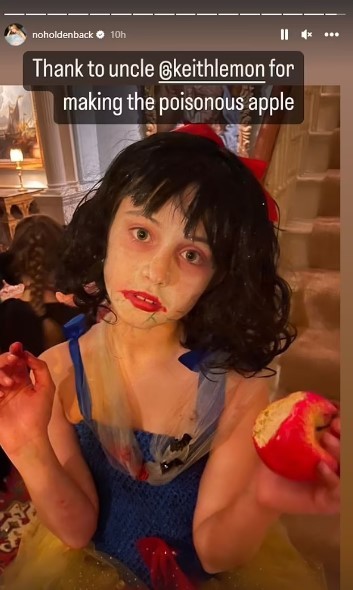 Amanda, who is known for her bold fashion choices, turned heads this Halloween with her rendition of Velma from the iconic Scooby-Doo series. Her Heart FM co-stars, Jamie Theakston and Ashley Roberts, added to the fun by dressing up as Shaggy and Daphne from the same cartoon.

Amanda didn't miss the chance to share her Halloween spirit with her Instagram followers, captioning the photos with "#halloween #velma #scoobydoo." It didn't take long for her followers to express their appreciation. Sian Welby commented with a simple "Love this," and Pussycat Doll Ashley chimed in with "Rudy for the win," showing love for Amanda's adorable pet dog.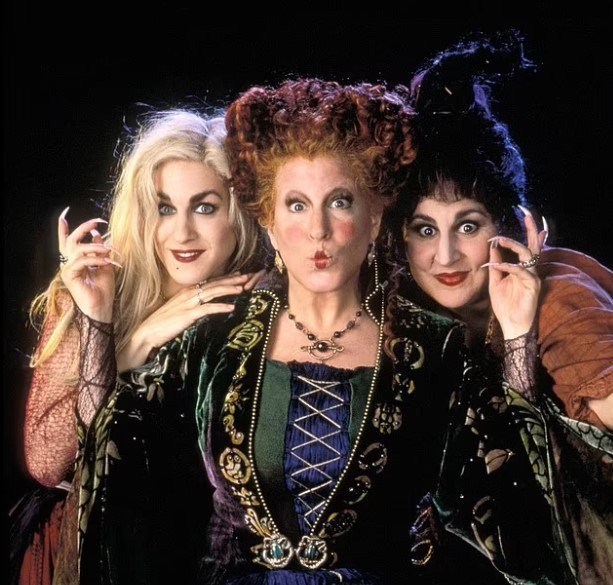 Amanda further delighted her fans by sharing an adorable video on her story. It featured her holding Rudy in her arms, providing a glimpse into her Halloween celebrations from a dog's perspective. She playfully wrote, "POV: you're Amanda Holden's dog on Halloween," accompanied by a crying-with-laughter emoji.

This is not Amanda's first Halloween rodeo. Last year, she made headlines alongside Jamie and Ashley when the trio appeared at work as characters from "Hocus Pocus," leaving a lasting impression on Halloween enthusiasts everywhere. Amanda's dedication to the Halloween spirit and her knack for imaginative costumes continue to amaze and entertain her fans year after year.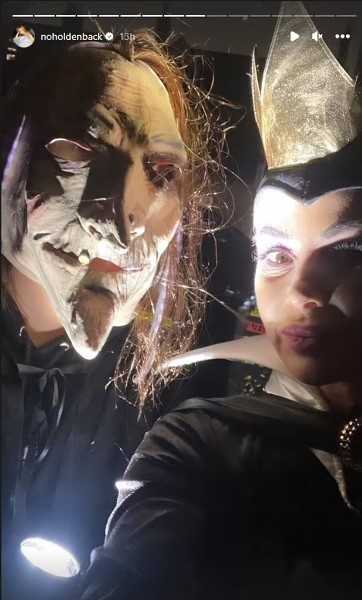 Amanda Holden Net Worth: In January 2023, Amanda Holden's estimated net worth was reported to be around £6 million (British pounds). Her wealth comes from her successful career in television, acting, and radio, as well as various endorsements and sponsorships.

Amanda Holden Age: Amanda Holden was born on February 16, 1971. As of October 2023, she is 52 years old.

Amanda Holden Daughter: Amanda Holden has two daughters. Her elder daughter is named Lexi, and her younger daughter is named Hollie. She often shares glimpses of her family life, including her daughters, on her social media.

Amanda Holden Husband Age: Amanda Holden's husband is Chris Hughes. As of my last knowledge updat in January 2022, Chris Hughes was reported to be a year younger than Amanda, making him approximately 50 years old at that time. However, please note that ages may have changed since then.