Amanda Holden Shines in Barbie PVC outfit at the Attitude Awards 2023
Amanda Holden took center stage as she graced the red carpet at the Attitude Awards 2023, held at The Roundhouse in Camden, London. The 52-year-old Heart FM presenter co-hosted the star-studded event with comedian Alan Carr. Amanda stole the show in a jaw-dropping little black dress featuring a dramatic ruffled train that added a touch of elegance to the evening.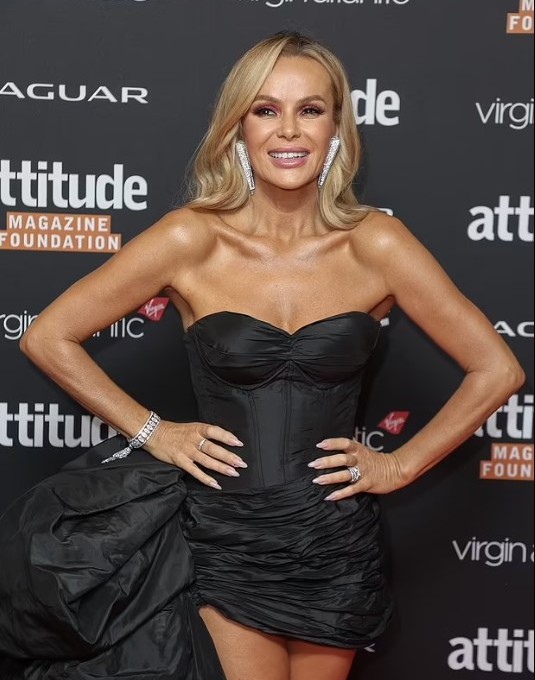 The Attitude Awards, now in its 12th year, celebrates the achievements and contributions of the LGBTQ+ community. The event welcomed a slew of celebrities, including Ashley Roberts, Myleene Klass, and Vick Hope, among others.

Amanda Holden's Thigh-Gracing Dress: A Showstopper

Amanda Holden's outfit choice was nothing short of fabulous. She donned a thigh-grazing Celia Kritharioti dress, which not only revealed her enviably toned legs but also exuded glamour. Completing her look were strappy bejeweled heels that added extra flair to her ensemble. To further elevate her red carpet presence, Amanda accessorized with statement earrings, a bangle, and an array of diamond rings.

Amanda's blonde locks were styled in a bouncy blown-out fashion, while her makeup palette featured a stunning pink hue, enhancing her natural beauty.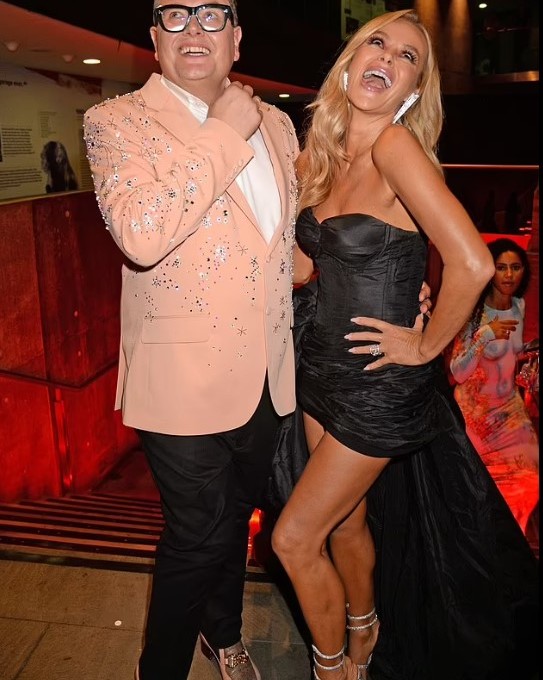 Myleene Klass's Daring Look

Myleene Klass, 45, also made an unforgettable appearance at the Attitude Awards. She left little to the imagination with her sheer netted number, revealing her bra and high-waisted knickers underneath. The bold ensemble showcased her incredibly toned physique, which perfectly complemented the gown. Myleene opted for a sleek hairstyle and striking statement earrings to complete her eye-catching look.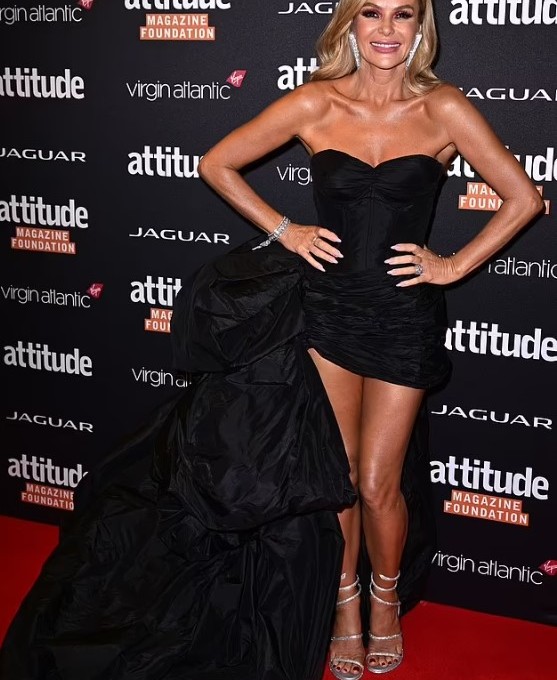 Vick Hope's 'Nude' Number

Vick Hope decided to embrace a racy look, choosing to wear a blue Jean Paul Gaultier dress featuring a front print of a naked female body, further contributing to the night's trend of daring fashion choices. Vick's fashion-forward approach added an extra layer of excitement to the event.

Daring Fashion Statements

The Attitude Awards saw a remarkable display of daring and fashion-forward looks. Stars like Ashley Roberts, Nicola and Kimberley from Girls Aloud, and others donned bold outfits that contributed to the glitz and glamour of the evening. The event was a testament to celebrating diversity and the LGBTQ+ community's accomplishments.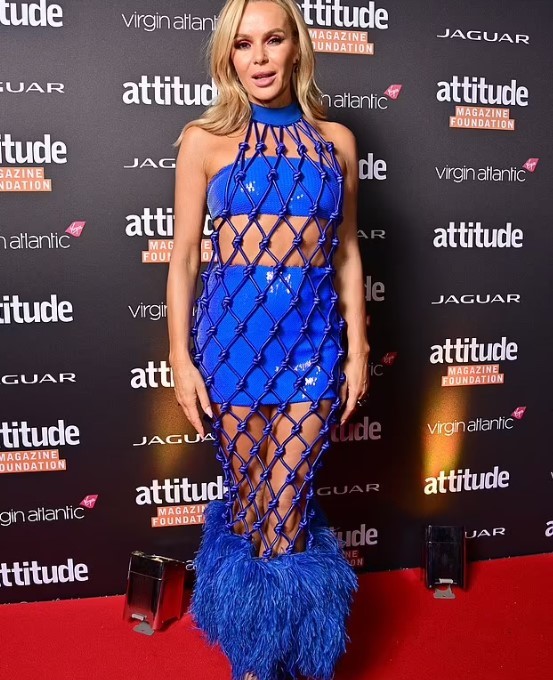 Award Winners Shine

During the ceremony, several well-deserving individuals received recognition for their contributions. Comedian Joe Lycett was awarded the Comedy Award for his activism and charitable donations in response to LGBTQ+ issues. Meanwhile, BBC pundit Alex Scott was honored with the Sport Award for her dedication to raising awareness by wearing a OneLove rainbow armband during a live broadcast.

Additional award recipients included Becky Hill, Jacob Lusk of Gabriels, Mae Muller, Dylan Mulvaney, and more. These individuals have made significant contributions to the LGBTQ+ community and have used their platforms to drive positive change.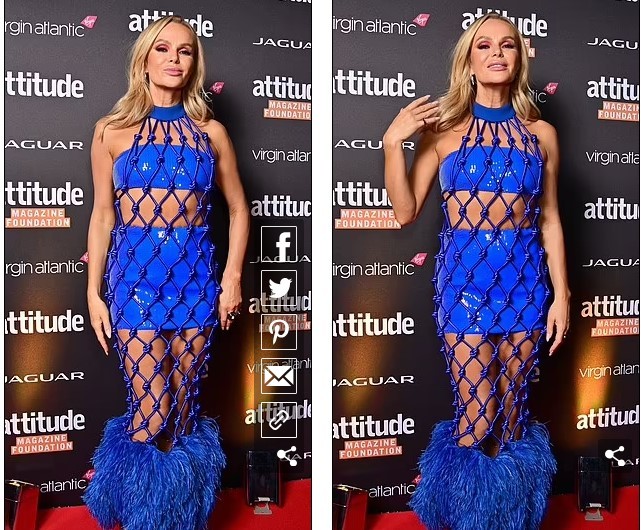 A Night of Celebration

The Attitude Awards, powered by Virgin Atlantic and Jaguar, has a rich history of celebrating LGBTQ+ achievements and raising awareness. Hosted by Amanda Holden and Alan Carr, this year's event marked the 12th edition of the awards ceremony. The identity of the winners was closely guarded until the event, and the results were published in the Attitude Awards issue the following day.

In addition to recognizing outstanding contributions to the LGBTQ+ community, the evening featured a charity prize draw to raise funds for the Attitude Magazine Foundation, which supports LGBTQ+ causes. Darren Styles OBE, Attitude's publisher, emphasized the importance of celebrating diversity, inclusivity, and love during these challenging times.

The Attitude Awards continue to be a beacon of hope and a platform for honoring those who advocate for change and acceptance within the LGBTQ+ community.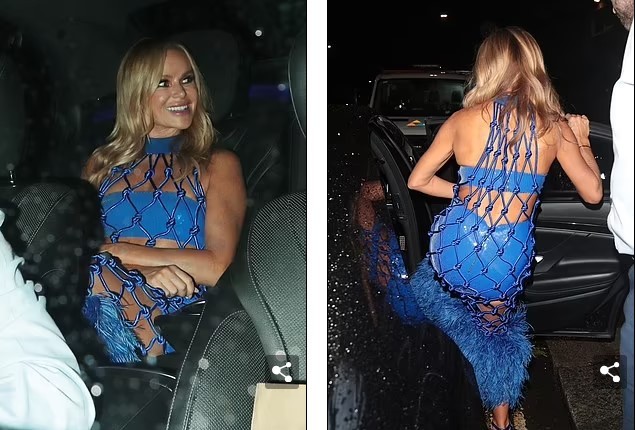 ATTITUDE AWARD 2023 WINNERS
The Gamechanger Award – Jake Daniels

The Breakthrough Award – Jacob Lusk

The Music Award, supported by Jaguar – Becky Hill

The Style Award, supported by Jaguar – Daniel Fletcher

The Inspiration Award – Jenny and Donna Taylor — for Jack Taylor

The Comedy Award – Joe Lycett
Attitude Awards 2022: The Attitude Awards 2022 was the previous year's installment of the annual event. It recognized the outstanding achievements and efforts of LGBTQ+ activists and their allies in 2022. The event featured honorees from various fields, such as entertainment, activism, and sports, who made a positive impact on the LGBTQ+ community.
Attitude Pride Awards: The Attitude Pride Awards are an event organized to celebrate LGBTQ+ Pride and honor individuals, organizations, or allies that have made significant contributions to the LGBTQ+ community. This event may coincide with Pride Month or other relevant occasions.
Attitude Magazine: Attitude Magazine is a well-known British gay lifestyle and fashion magazine. It covers various aspects of LGBTQ+ culture, including entertainment, fashion, health, and current affairs. The magazine also has an online presence, providing a platform for discussions and insights related to LGBTQ+ issues.
IESA Scholar Attitude Award: The IESA Scholar Attitude Award may be a distinct award presented by the Illinois Elementary School Association (IESA) to recognize scholars who exhibit a positive attitude, leadership, and excellence in their educational pursuits.
Attitude Awards 11th October 2023: The Attitude Awards scheduled for October 11, 2023, is an upcoming event set to take place on that date. It will likely honor individuals and groups for their remarkable achievements, activism, and influence within the LGBTQ+ community.
Attitude Award Ideas: "Attitude Award Ideas" refers to potential concepts or suggestions for new award categories, criteria, or themes that could be introduced at the Attitude Awards. These ideas may involve recognizing individuals or organizations for their unique contributions to LGBTQ+ causes.
Attitude Award for Students: The Attitude Award for Students is likely a specific category or recognition within the Attitude Awards. It could be awarded to students who have demonstrated exceptional dedication, leadership, or support within the LGBTQ+ community, particularly within an educational context.
Attitude Awards 2023: The Attitude Awards 2023 is an annual event that celebrates and recognizes the achievements and contributions of individuals within the LGBTQ+ community. The event typically features a red carpet where celebrities and honorees showcase their unique fashion styles. It is an opportunity to honor LGBTQ+ activists, entertainers, and allies for their positive influence and significant contributions.