Amanda Holden sparks a stir on social media after she recreated Sharon Stone's famous Basic Instinct scene on her Instagram account
The scene being referred to in Basic Instinct is famously known as the "leg crossing scene" where Sharon Stone's character crosses and uncrosses her legs during an interrogation, revealing she isn't wearing any underwear.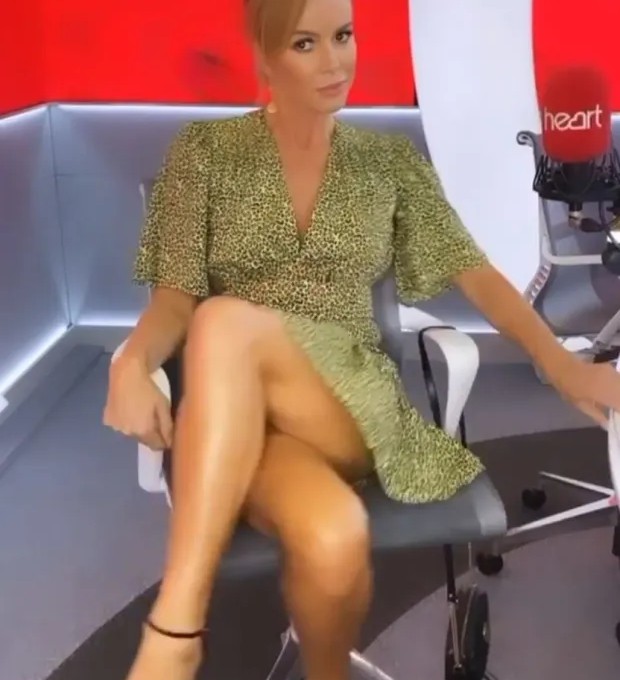 As the boomerang plays, Amanda uncrosses and then recrosses her legs, in a nod to the famous scene from Basic Instinct. The Heart Breakfast presenter smiles and laughs as she does so, clearly aware of the reference.
The scene referenced is from the 1992 film Basic Instinct, in which Sharon Stone's character is being interrogated by police officers while crossing and uncrossing her legs, revealing that she is not wearing underwear. The scene became iconic and is often referenced in popular culture.
Fans joked that they nearly saw everything, with one saying: "That's a close call 😂😂😂🔥🔥🔥."
Another added: "Even sexier than when Sharon Stone did it."
A third remarked: "You look astonishing 😍❤️."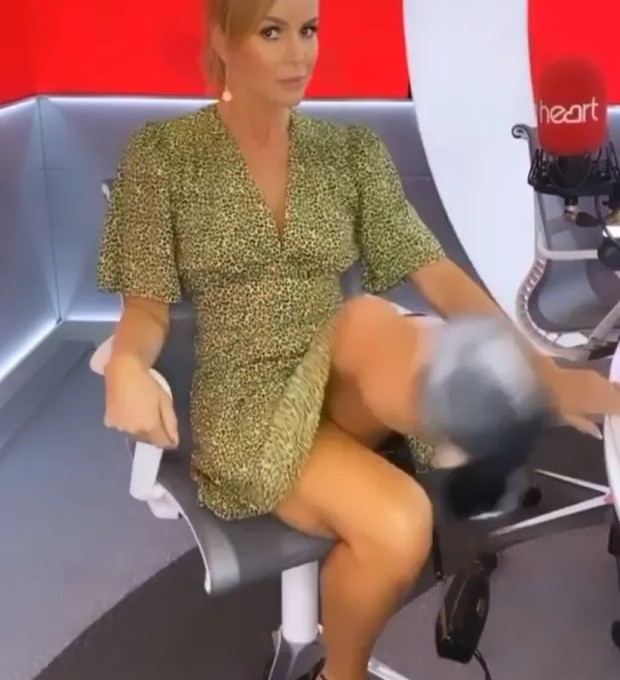 The former actress is famed for her revealing gowns at her other job as judge ITV talent show, Britain's Got Talent, and the first of this year's semi-finals was no different.
That sounds like a fun entrance! It's not surprising that Amanda is acting as head judge in Simon Cowell's absence, as she's been a judge on Britain's Got Talent since 2007 and has become a beloved fixture of the show. Her fashion choices, particularly her daring gowns, often make headlines and generate buzz among fans.
Amanda Holden's gown was quite revealing. Can you confirm that she wore a low-cut metallic gown with an open weave and thigh-high split during the first of this year's Britain's Got Talent semi-finals?
When she took her seat at her judging desk, Amanda also revealed the gown had a large open back, flashing even more flesh.