Amanda Holden Stuns Fans in Sun-Kissed Snap, Sporting Tiny Shorts for Golden Tan
The image showcased the stunning star basking in the sun, donning a pair of figure-hugging white shorts that beautifully highlighted her endless legs.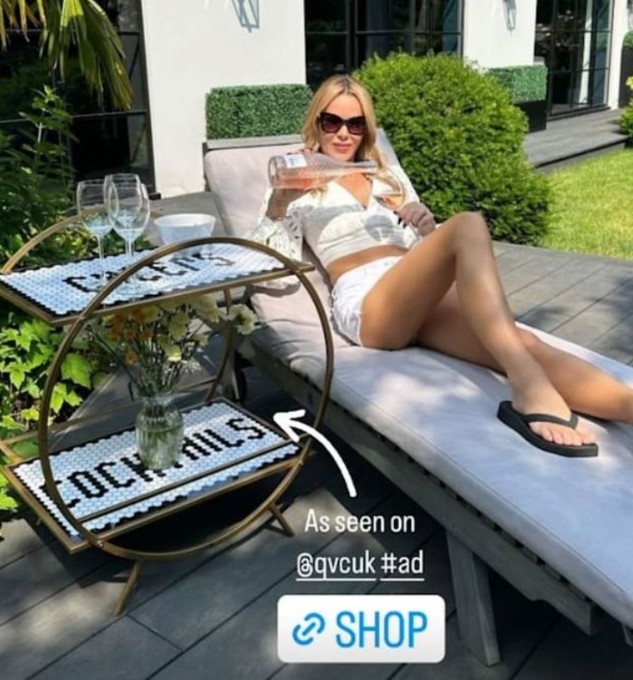 In the photo, Amanda, 52, could be seen relaxing on a sun lounger, situated on a deck adorned with lush plants and bathed in the warm glow of sunlight. As she enjoyed the moment, she poured herself a refreshing glass of wine. Her choice of attire featured form-fitting shorts that accentuated her curves, paired with a long-sleeved top that boasted a plunging neckline, revealing her toned abdomen.
Amanda's blonde locks cascaded over her shoulders in meticulously styled waves, and she wore chic sunglasses to shield her eyes from the sun's rays. Completing the ensemble, she sported a simple pair of black flip-flops. The television personality exuded confidence as she struck a pose, one leg bent at the knee while the other gracefully stretched out on the sunbed.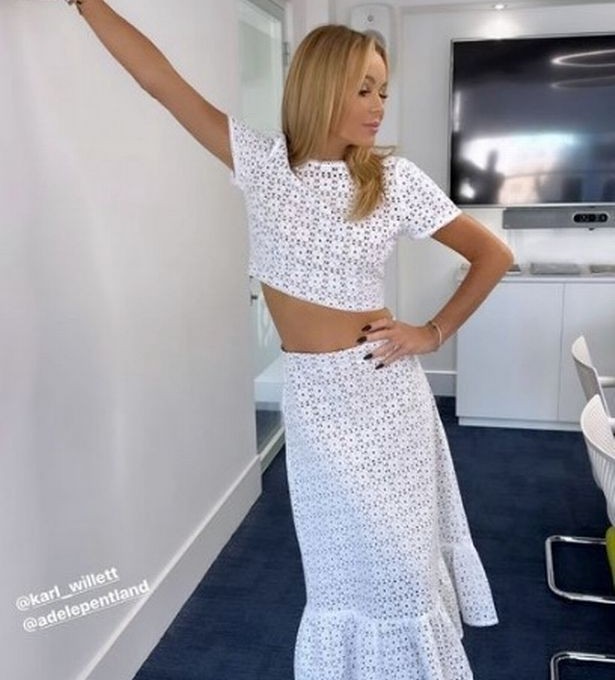 Clearly settled in for a relaxing afternoon, Amanda had a drinks table nearby, adorned with a jug of water, glasses, and a playful "Cocktails" mat. Additionally, she had brought along a small white bowl, likely filled with delicious snacks to enjoy during her sunbathing session.

Later on, as she prepared for her Heart radio show, Amanda changed into another stylish white outfit. This time, she opted for a skirt and top combination that left a tantalizing glimpse of her sun-kissed midriff. In a video shared with her fans, she expressed her delight with the scorching weather, mentioning her choice of white attire as a perfect summery option.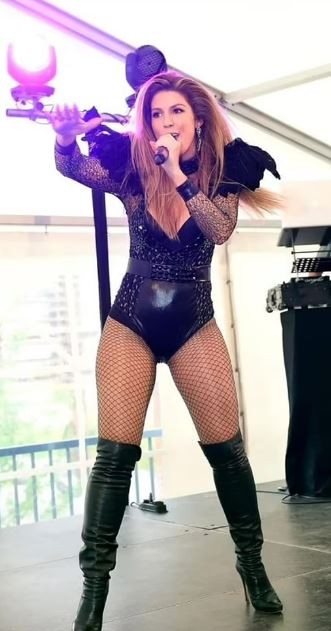 Clearly smitten with her new look from Michael Kors, Amanda twirled around to showcase the gorgeous ensemble, proclaiming it as a definite keeper for her wardrobe.

Amanda Holden continues to captivate her audience with her effortless charm, fashion choices, and radiant personality, whether she's enjoying a blissful sunbathing session or engaging listeners on her popular radio show."