Amanda Holden Stuns in Braless Look at Heart FM as Influencer Andrew Tate Defends 'Mum-Shaming' Incident
The 52-year-old presenter took to Instagram to share her outfit details, featuring a slinky midi dress paired with knee-high leather boots from Lipsy, providing a versatile look from day to night.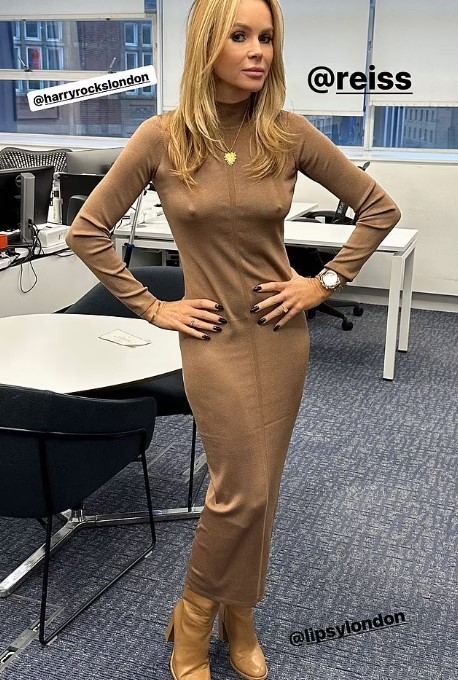 Leaving the London office, Amanda layered up with a long beige wool coat and completed the ensemble with tortoiseshell sunglasses and a white leather handbag from Fairfax & Favor. Meanwhile, disgraced influencer Andrew Tate found himself at the center of controversy for 'mum-shaming' Amanda over her social media posts, particularly defending his comments on a bikini picture.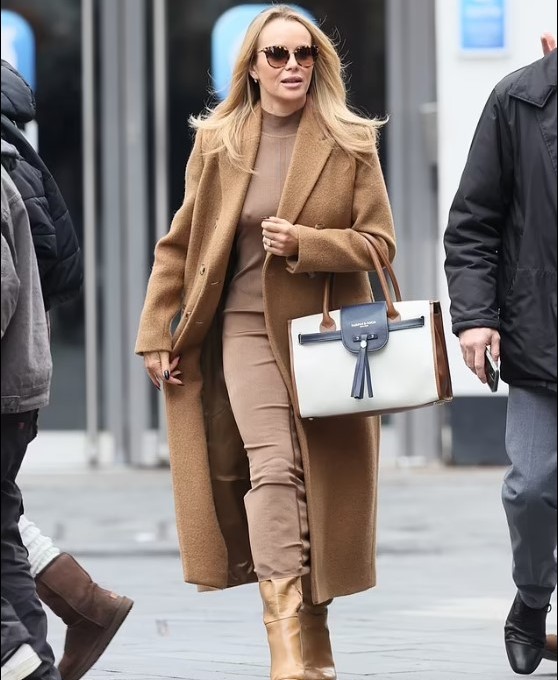 Tate, currently under house arrest in Bucharest due to sex trafficking charges, claimed he was acting as a 'feminist' during a TalkTV interview with Piers Morgan. He argued that his intention was not to insult Amanda but to 'remind her of her worth' and criticized what he referred to as 'thirst trapping' on Instagram.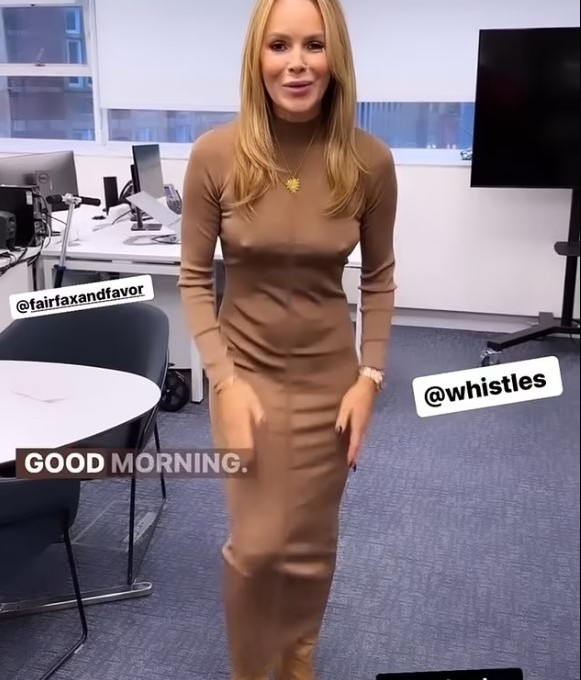 The heated conversation delved into Tate's views on women empowerment and his belief that women over the age of 50 should not engage in activities like 'thirst trapping.' Despite the backlash, Tate insisted that he was a feminist and believed in female empowerment, emphasizing that taking one's clothes off for men on Instagram is not empowering.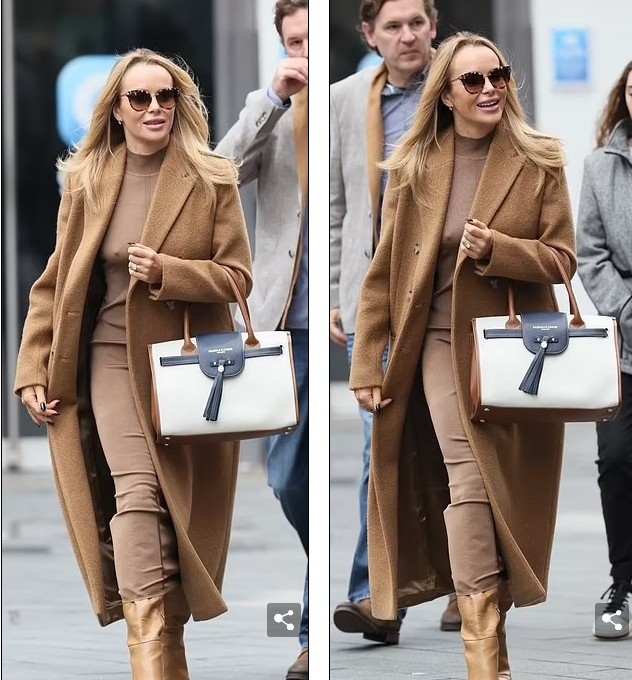 Amanda Holden had shared a bikini picture during a sunny getaway with her husband Chris Hughes, sparking a series of contentious remarks from Tate. Many took to Twitter to defend the presenter, with Loose Women star Charles White dismissing the incident as 'attention-seeking' and feminist barrister Charlotte Proudman criticizing Tate's sexist remarks as 'toxic masculinity.'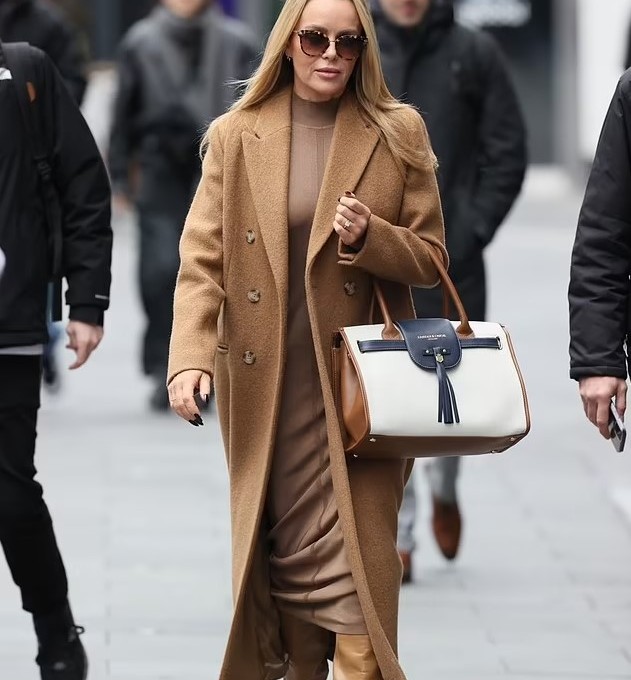 Tate, who faced charges of rape, human trafficking, and organized crime in December 2022, spent months in prison before being moved to house arrest. Maintaining his innocence, Tate claimed there was no substantial evidence against him, expressing confidence in being 'absolutely exonerated' from the charges brought against him and his younger brother.
As the controversy continues, Amanda Holden's fans and colleagues rally behind her, condemning the influencer's remarks and emphasizing the need to challenge toxic behavior on social media. The presenter remains focused on her career and maintaining a positive public image amid the tumultuous situation.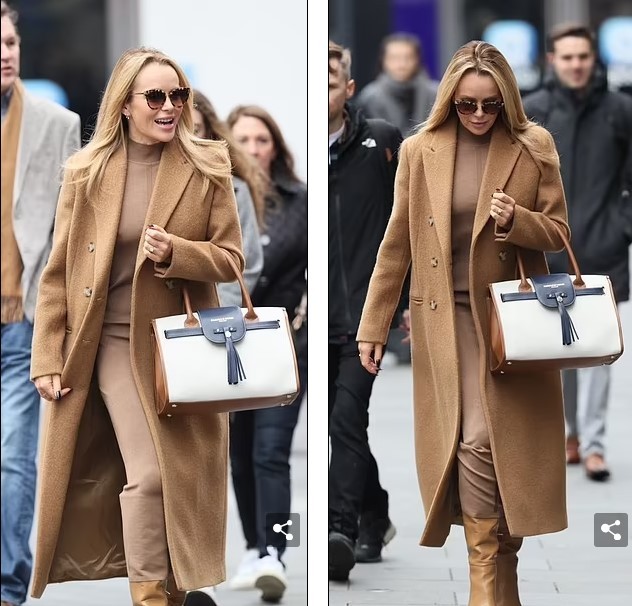 Amanda Holden is an English television presenter, actress, and singer. She is best known as a judge on the television talent show competition Britain's Got Talent on ITV.
Early life and career
Holden was born in Portsmouth, England, on February 16, 1971. She grew up in Bishop's Waltham, Hampshire, and studied drama at the Guildford School of Acting. After graduating, she began working as an actress, appearing in a number of films and television shows.
Breakthrough to success
Holden's breakthrough came in 2007 when she became a judge on Britain's Got Talent. The show was a huge success, and Holden quickly became one of its most popular stars. She is known for her witty banter and her ability to connect with the contestants.
Other work
In addition to her work on Britain's Got Talent, Holden has also presented a number of other television shows, including This Morning and Loose Women. She has also released two albums, Songs from My Heart and Badass.
Personal life
Holden has been married twice. Her first marriage was to comedian Les Dennis from 1995 to 2003. She has been married to her current husband, Chris Hughes, since 2008. The couple has two daughters, Alexa and Hollie.
Awards and recognition
Holden has won a number of awards for her work in television, including the Glamour Awards for TV Personality of the Year in 2008 and 2010. She was also nominated for the National Television Awards for Entertainment Presenter in 2008, 2009, and 2010.