Amanda Holden Stuns Summer Suit, Showcasing Endless Legs at Heart Radio Backstage
The 52-year-old starlet unleashed a sensation as she graced the platform in a snug, nude summer suit, dazzling in full-length snapshots that left little to the imagination.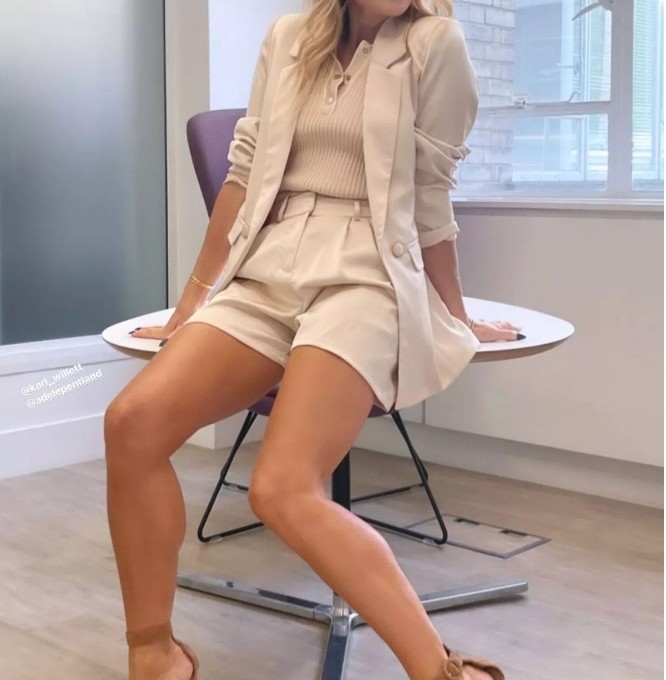 In this captivating series of photos, Amanda Holden exhibited her toned legs, confidently rocking nude-colored shorts that perfectly accentuated her enviable physique. Accompanied by a matching satin blazer, she left admirers gasping for breath with her poised demeanor as she reclined sensually on a nearby table amidst the bustling offices of Heart Radio.

Amanda's choice of attire exuded an air of understated elegance, demonstrating her exquisite fashion sense. She complemented her ensemble with a coordinating knitted polo-neck t-shirt, which harmoniously blended with the overall look. Her luscious locks were artfully styled into trendy waves, adding an extra layer of allure to her already captivating appearance.

As Amanda Holden gracefully sauntered down the hallway en route to the studio, she graciously shared insights into her outfit, providing her devoted followers with ideas on how to recreate her chic style. In her own words, she cordially greeted her audience: "Good Morning, Happy Thursday, I hope you are all doing good!"

Drawing attention to her impeccable fashion choice, Amanda continued, "This gorgeous little sexy suit is from Lipsy, it's that lovely sort of satin, perfect for the summer, jacket could pair just on the shoulders with a little summer dress."

Ever the fashionista, Amanda didn't stop there. She generously offered her followers additional style advice, saying, "These shorts, nice little t-shirt and some pumps. You're welcome!"

This revelation of Amanda's effortlessly chic outfit comes on the heels of former Atomic Kitten singer Kerry Katona publicly endorsing her to take the reins of the popular television show, "This Morning," suggesting that Amanda Holden would make an ideal replacement for Holly Willoughby.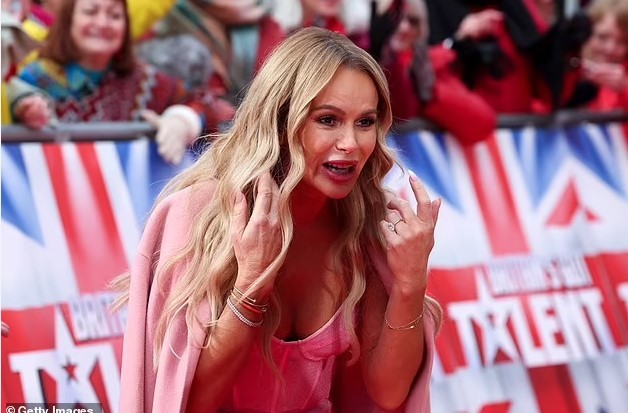 Expressing her candid views on Holly's return to "This Morning," Kerry wrote in her New Magazine column: "I thought Holly's speech about Phil on This Morning last week was an absolute load of sh*te."

Kerry elaborated on her perspective, criticizing the perceived inauthenticity of Holly's performance, remarking, "It was awful. I felt it was so staged, so rehearsed, so heartless, so soulless. People want realness."

Emphasizing her desire for a change in the show's presenting duo, Kerry boldly stated, "No one believes Holly anymore. I have nothing against her at all, but as a viewer, I just don't think it's working anymore. If it was up to me, I'd like Amanda Holden and Rylan to present it."

Meanwhile, Amanda Holden subtly threw a shade at her former This Morning colleague, Holly Willoughby, with her latest outfit-of-the-day post. Amanda appeared to take a sly dig as she donned an outfit similar to the one Holly wore upon her return to ITV.

With her customary charm, Amanda addressed her followers in a video, saying, "Hello! It is Tuesday, are you ok?"

In her own inimitable style, Amanda Holden continues to capture hearts, setting trends and inspiring fashion enthusiasts with her impeccable taste and boundless charisma. Her recent nude summer suit display serves as a testament to her enduring elegance and enduring status as a style icon.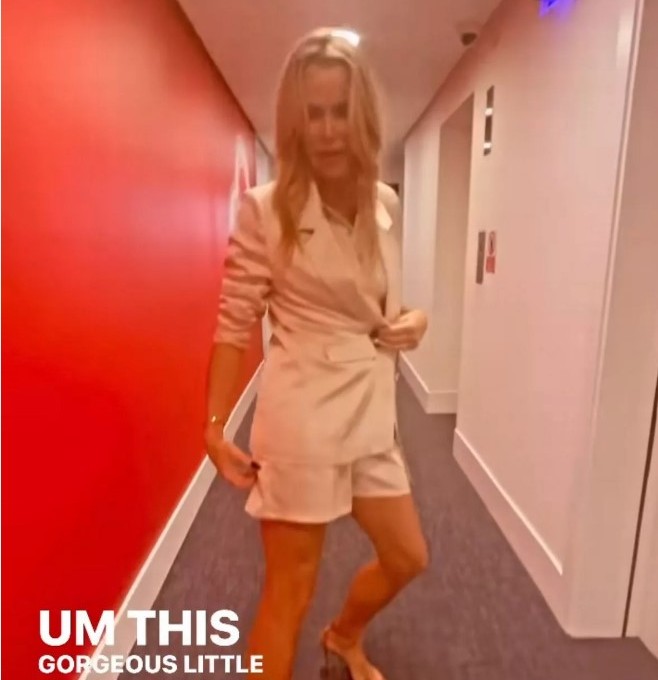 Amanda Holden is an English actress, singer, and author. She is best known as a judge on the British talent show Britain's Got Talent. She has also starred in the musicals Chicago and Thoroughly Modern Millie, and released two pop albums.

Holden was born on February 16, 1971, in Amesbury, Wiltshire, England. She began her career as a model, before moving into acting. She has appeared in a number of British television shows, including Wild at Heart, Kiss Me Kate, and Cutting It.

In 2007, Holden became a judge on Britain's Got Talent. She has remained on the show ever since, and is one of the most popular judges. She is known for her outgoing personality and her sense of humor.

In addition to her work on television, Holden has also released two pop albums. Her debut album, Amanda Holden, was released in 2006. It reached number one on the UK Albums Chart. Her second album, Colour Me, was released in 2009. It reached number three on the UK Albums Chart.

Holden has also written two books. Her first book, Behind the Scenes of My Life, was published in 2013. Her second book, No Holding Back, was published in 2017.

Holden is married to Chris Hughes, a record producer. They have two children together.