Amanda Holden Stuns in Skintight Gymwear During Energizing Run, Embracing Fitness Lifestyle
The 52-year-old beauty was captured in her picturesque backyard, basking in the post-workout glow after an invigorating countryside run. Eager to share her achievement, Amanda took to Instagram to showcase her well-toned figure, captivating her loyal followers.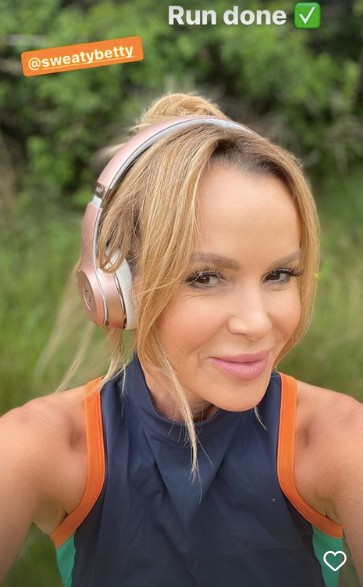 In one captivating selfie, Amanda exudes confidence, sporting a charming smile while donning a pair of headphones. With a simple yet powerful caption, accompanied by a 'green tick' emoji, she proudly declares, "Run done."
Not one to shy away from sharing her fitness journey, Amanda treats her audience to another photo, this time showcasing her entire ensemble. Adorned in sleek black, green, and orange leggings, complemented by a coordinating vest top and stylish black trainers, she emanates poise and elegance. Despite her poised appearance, Amanda's fans can't help but notice her captivating smile as she gazes into the distance, proving that exercise can bring joy and vitality.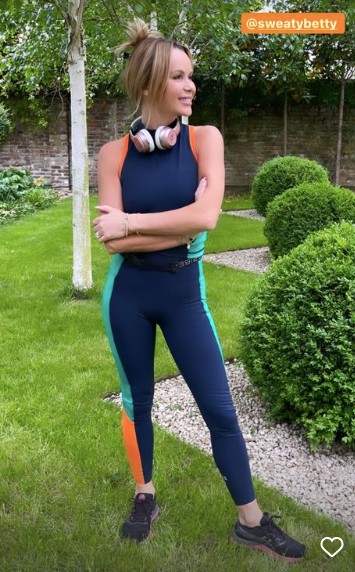 It's worth noting that Amanda's recent snapshots follow her departure from the Heart FM radio studios in central London, where she made a bold fashion choice. Opting for a braless look beneath a fashionable striped summer dress, she effortlessly navigated Leicester Square while keeping warm with a trendy denim jacket. Ever gracious, she offered photographers a warm smile before heading home.
In other exciting news, The Sun recently revealed that Amanda is being considered for a significant prime time ITV hosting role. As the favorite candidate to succeed the late Paul O'Grady as the host of For The Love Of Dogs, Amanda's potential involvement has generated considerable anticipation. With her close friendship with Paul and her profound love for dogs, Amanda's passion and expertise make her the ideal candidate for this role.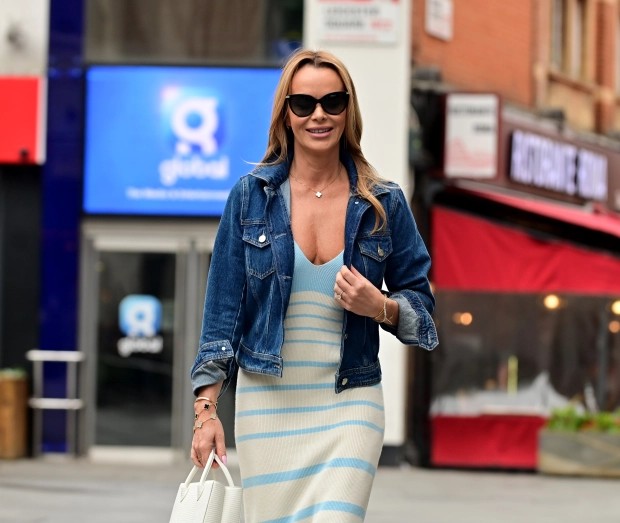 According to a TV insider, there is a sense of caution surrounding the future of the show, given the recent passing of Paul. However, the prevailing sentiment is that Amanda's appointment would align with Paul's wishes, as he held deep affection for the animals at Battersea. With her extensive presenting experience and genuine commitment to the cause, Amanda emerges as the natural choice for the position.
In an intriguing turn of events, Amanda took to Instagram on Saturday to share a cryptic post shortly after the news broke, fueling speculation among fans. Without a caption, she simply posted a strongman emoji, leaving her followers curious about its significance. Notably, Amanda has been known to express her feelings regarding her alleged feud with co-host Holly and her previous working relationship with Phillip on This Morning.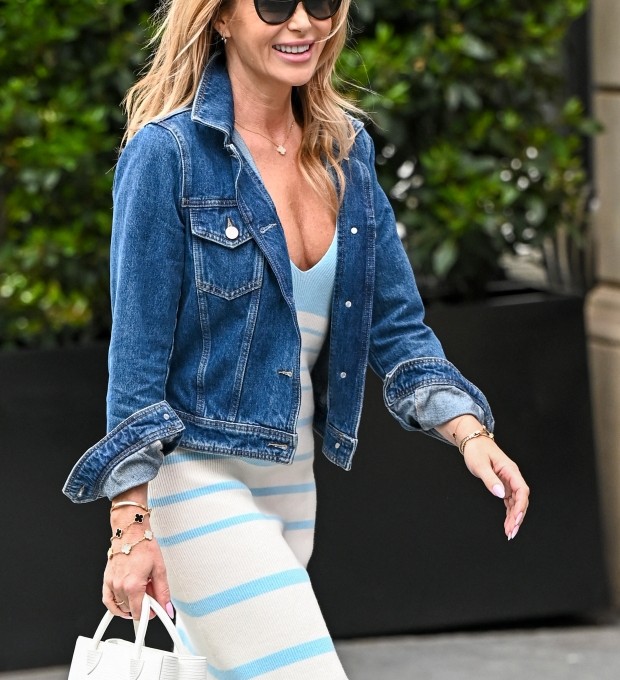 As Amanda's enigmatic social media activity unfolds, fans eagerly engage in discussions, interpreting the post as a potential subtle reference to Phillip.