Amanda Holden Stuns in Thigh-High Boots and Blue Leotard
She donned a striking blue leotard paired with thigh-high boots that highlighted her incredible figure.
Amanda Holden has been a style icon for many, and this latest fashion choice only solidifies her status. The outfit showcased her incredible pins and a slender waist, proving that age is just a number for this TV sensation.

Sharing her captivating look with her fans on Instagram, Amanda captioned the post with a playful and cheeky remark, saying, "These boots are (not) made for walking… in the country." The post garnered much attention and numerous compliments from her followers, who couldn't get enough of her glamorous appearance.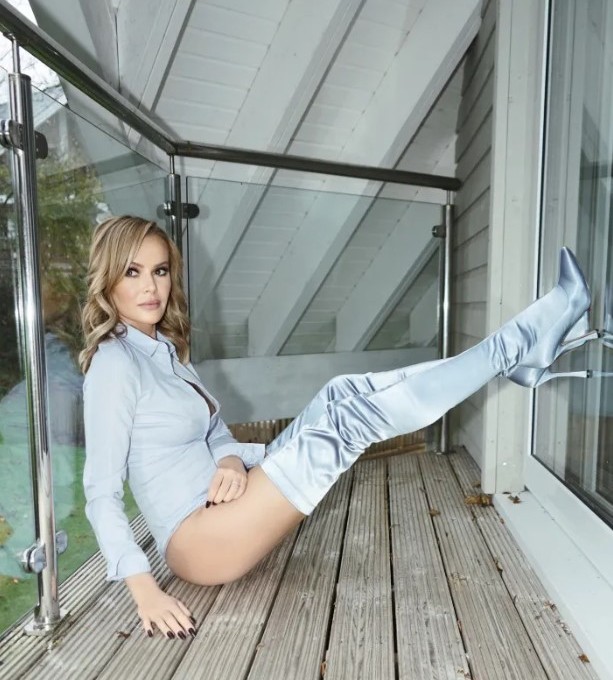 But Amanda Holden's fashion-forward choices aren't the only thing keeping her in the spotlight. She's also set to make a return to our screens in the upcoming show "DNA Journey," where she'll be joined by the hilarious Alan Carr. The show, scheduled to air on ITV at 9 pm, will see Amanda and Alan embark on an extraordinary journey of self-discovery as they delve into their family histories using DNA technology and genealogy.

In a teaser clip from "DNA Journey," Amanda can be seen expressing her astonishment when she discovers that a member of her family had a whopping 14 children. This revelation opens up new avenues of exploration and raises many intriguing questions about her family's past. The emotional rollercoaster doesn't end there; Amanda is also seen getting teary-eyed as she confides in Alan, saying, "I said I wasn't going to cry." It's evident that this journey of exploration has stirred deep emotions within Amanda.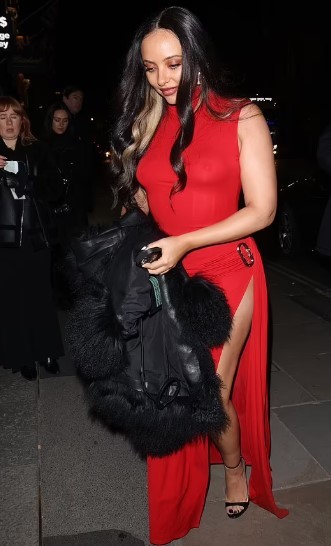 Aside from her television appearances, Amanda Holden has been open about her fitness routine and lifestyle. She attributes her flawless body to a combination of running and yoga. This balanced approach to fitness allows her to indulge in a few glasses of rosé in the evening, a practice she thoroughly enjoys. She has also been candid about her intentions and aspirations for the future, revealing that she has no plans to slow down, even as she enters her fifties.

Amanda's enthusiasm for life and determination to embrace every moment is truly inspiring. When she turned 50 in February, she celebrated the occasion at home with her partner, Chris, and her two beloved daughters, Hollie and Lexi. The day was filled with surprises, heartfelt gifts, and memorable moments. It was a heartwarming and intimate celebration. Her family even organized a delightful kitchen disco in the evening, making the day even more special. Amanda's 50th birthday was an occasion to cherish, and despite initially envisioning a grand and extravagant celebration, she expressed her gratitude for the love and joy that filled the day.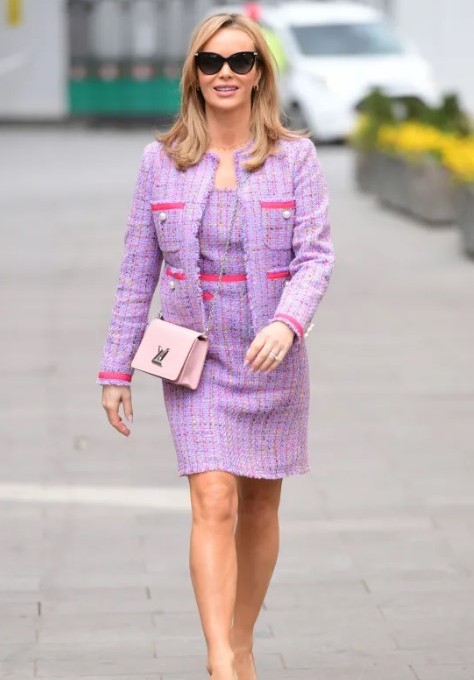 As Amanda Holden continues to captivate audiences with her charm, style, and enthusiasm, there's no doubt that her journey through her fifties will be nothing short of extraordinary. Her ability to balance a successful career with a fulfilling personal life and a commitment to staying fit and healthy serves as an inspiration to many. Whether she's gracing the screen in a glamorous ensemble or sharing her heartfelt moments on social media, Amanda Holden's presence shines brightly, proving that age is no barrier to living life to the fullest.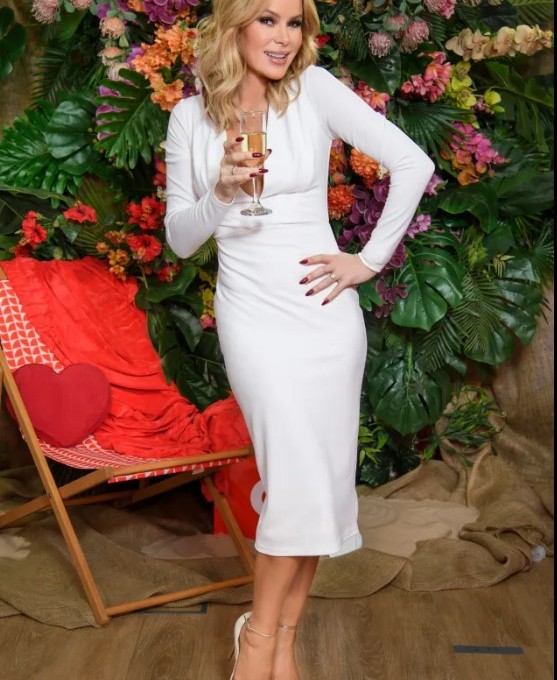 In the fast-paced world of entertainment, Amanda Holden is a true luminary, and her unique blend of talent and charisma has earned her a devoted fan base. Her ability to connect with audiences on various platforms, from television to social media, sets her apart as a versatile and multifaceted personality. With her impressive career and vibrant lifestyle, Amanda Holden is undoubtedly an inspiration to many and will continue to be a role model for years to come.