Amanda Holden Turns Heads as She Leaves Radio Show in Leg-Baring Dress
Despite the autumn weather in the capital, the 51-year-old star confidently rocked the stylish ensemble, completing the look with oversized sunglasses. Adding a touch of elegance, Amanda accessorized with a Dior bag and opted for simple black heels.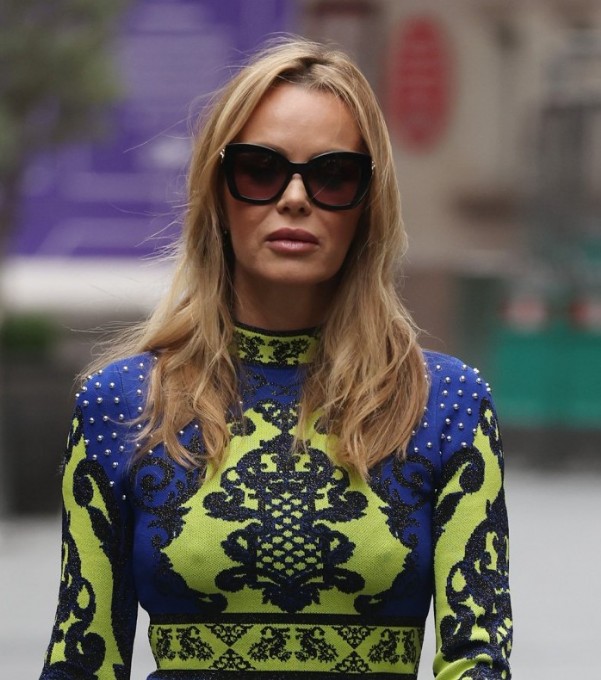 Currently gearing up for the challenging 3 Peaks Challenge, where she will climb the highest mountains of Wales, England, and Scotland within 24 hours to raise funds for charity, Amanda shared a photo of herself in the outfit on Instagram. Alongside the picture, she wrote, "Swapping these babies for my hiking boots!"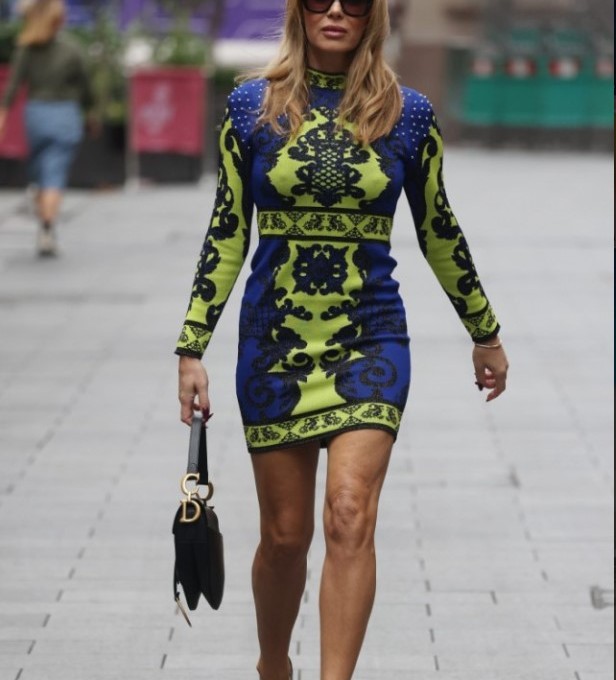 In a recent interview with The Sun, Amanda opened up about the braless snaps that often create a buzz among her fans. Playfully joking about the matter, she mentioned that her nipples are insured and drew comparisons to Friends star Jennifer Aniston, who faces similar scrutiny. Amanda stated, "Jennifer Aniston has the same problem. We're very sensitive to weather conditions! But I'm just like, 'Get over it.' It doesn't seem to matter when you see boys' nipples, so I just don't get why it matters when you can see girls'. It's everyone else that makes the fuss about them. But I have no problem with it. They've got their own management and they're insured!"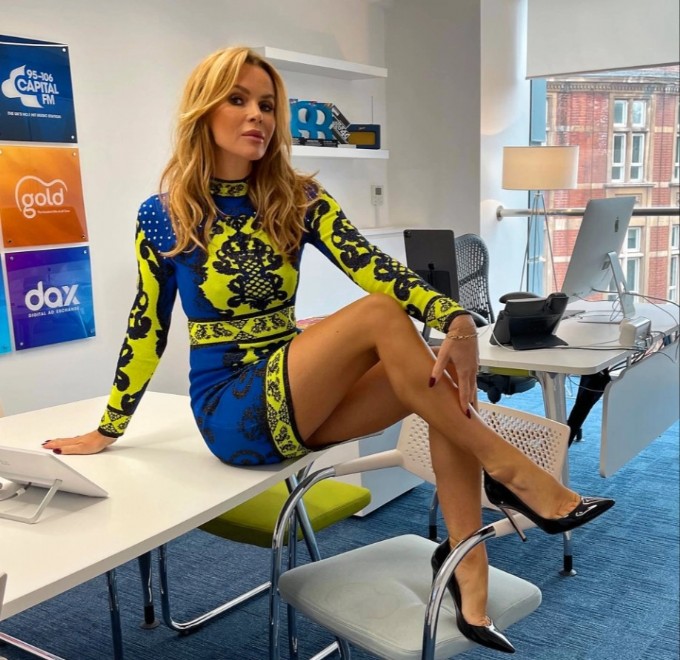 Aside from shared experiences with Jennifer Aniston, Amanda also finds inspiration in other accomplished women her age, such as Jennifer Lopez. As she launches her new makeup range with Revolution Pro, Amanda celebrates the opportunities that come her way at 50 and emphasizes the positive strides made to redefine the perception of age. She admires the achievements of J-Lo and Jennifer Aniston, both older than her, and remarks, "They're smashing it."
Amanda Holden continues to captivate audiences with her style, confidence, and philanthropic endeavors, proving that age is no barrier to success and embracing one's individuality.