Amanda Holden Turns Heads at Work, Channels Sharon Stone's Iconic
The 52-year-old judge of "Britain's Got Talent" caught everyone's attention with a bold move that paid homage to Sharon Stone's legendary "Basic Instinct" moment.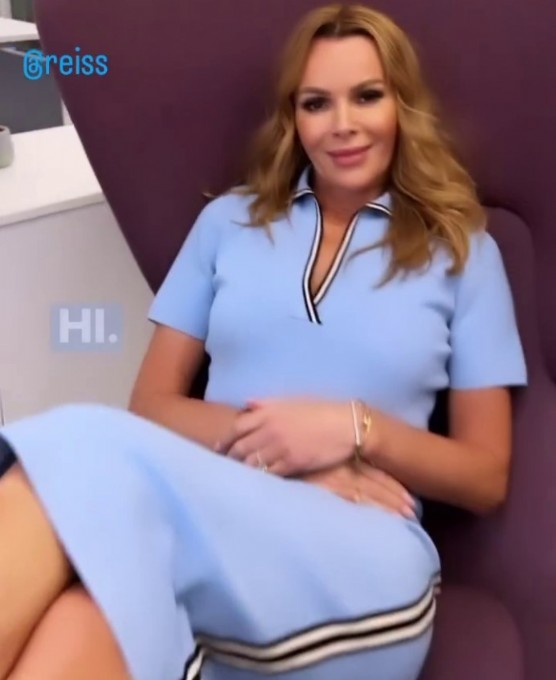 Amanda playfully ran through the office spaces, capturing the attention of her nearly 2 million Instagram followers. In an amusing video, she dared to recreate the iconic scene by placing her legs provocatively on one of the office tables, sending fans into a frenzy. However, the ever-graceful Holden quickly transitioned into showcasing her impeccable fashion sense, ensuring her attire remained tasteful and sophisticated.
The spotlight then shifted to Amanda's chic powder-blue Reiss outfit, which she effortlessly flaunted. The talented TV personality shared her thoughts on Instagram, saying, "I adore it, I love this feel. It's like a polo shirt. It's cropped, you've got detailing here down the side, beautiful sleeves. It's pale blue. I've got my Cinderella shoes on, which I love. This is a keeper, this will be in my wardrobe forever."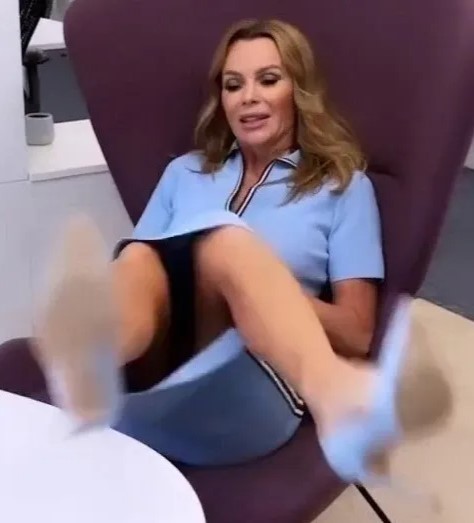 Amanda Holden, who is no stranger to turning heads with her fashion choices, revealed that she enjoys having fun and taking risks with her outfits on "Britain's Got Talent." The upcoming episodes promise even more exciting and daring looks, with Amanda teasing the possibility of rocking stunning latex ensembles that are sure to leave a lasting impression.
In a candid interview with The Mirror, she expressed her views on body positivity and the freedom to dress as she pleases, regardless of age. Holden asserted, "Times have changed and I don't feel anyone should feel pressure to dress for your age. It's all about body positivity and feeling good."
As the anticipation builds for the upcoming "Britain's Got Talent" episodes, Amanda Holden's daring fashion choices are expected to add an extra layer of excitement to the show. With her confidence and style, she continues to be an inspiration for her fans and a trendsetter in the world of entertainment.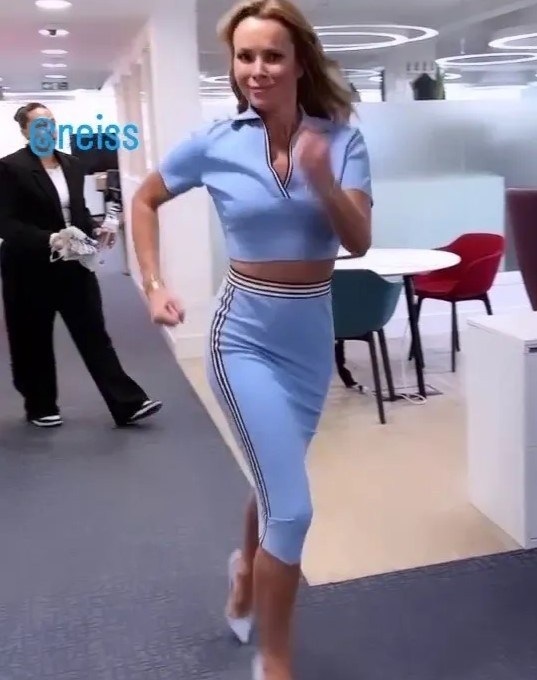 Fans can catch the next episodes of "Britain's Got Talent" to witness Amanda Holden's striking fashion statements and her unapologetic approach to self-expression. Viewers can also follow her on Instagram for more glimpses of her fabulous wardrobe and entertaining updates from her radio show.