'Amanda Holden Turns Heads in Eye-Catching Metallic Dress for Britain's Got Talent Semi-Finals'
he 52-year-old judge stayed true to her commitment to flaunting her figure during the live shows, captivating viewers with her choice of a mesmerizing metallic ensemble. Showcasing her enviable legs, Amanda exuded confidence in the halterneck dress, featuring an alluring leopard print design.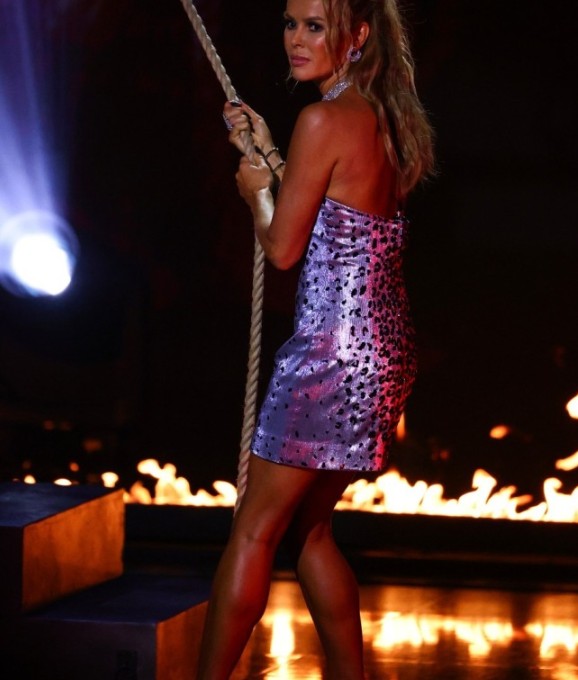 Fans were left in awe of Amanda's stunning appearance, as she confidently styled her trademark blonde hair in a sleek ponytail. Adding the perfect finishing touches, Amanda accessorized with sparkling earrings and elevated the look with a pair of sky-high black heels.
Following her Instagram reveal of the outfit, Amanda was showered with compliments from her dedicated fan base. Admirers flocked to express their adoration, with one fan gushing, "You look beautiful ❤️," while another exclaimed, "So stunning," and a third simply described her as "gorgeous ❤️."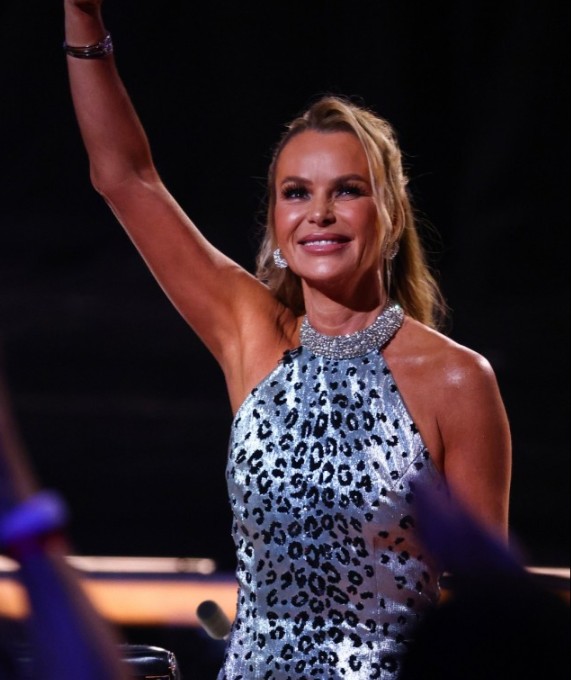 While Amanda's daring fashion choices have previously sparked controversy, leading to numerous complaints from viewers to Ofcom over her revealing ensembles, she remains resolute in her determination to take fashion risks. In a playful reference to fellow judge Bruno Tonioli's penchant for low-cut shirts, Amanda humorously addressed the situation, urging viewers not to file any complaints this year. She confidently emphasized that while her outfits may provoke discussion, they are an integral part of her personal style and self-expression.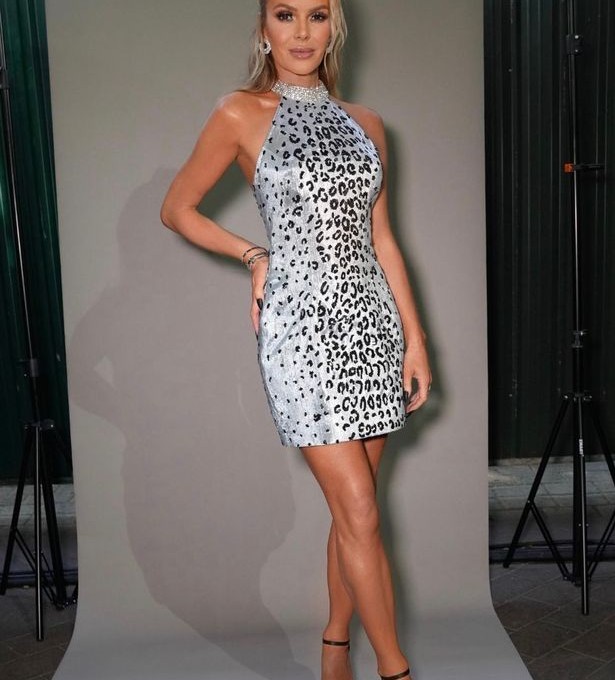 As Amanda continues to captivate audiences with her striking fashion statements, fans eagerly await her future appearances on Britain's Got Talent, where her bold and glamorous style choices are sure to leave a lasting impression.