Amanda Holden Turns Heads in Plunging Jumpsuit as She Makes a Stylish Comeback to Work
Stepping into her second day of work this week, she effortlessly rocked a denim jumpsuit with a plunging neckline that accentuated her timeless figure.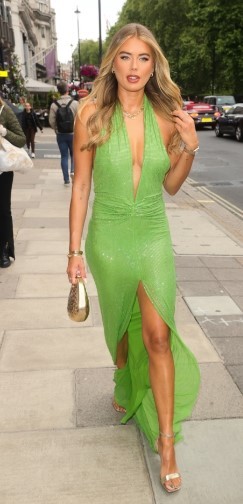 In a series of captivating photos shared on her Instagram on Tuesday morning, Amanda showcased her impeccable style and oozed confidence. Her jaw-dropping appearance had fans and followers swooning as she flaunted her enviable physique in the alluring jumpsuit.
The 50-year-old presenter, known for her versatility and charisma, regularly treats her 1.7 million Instagram followers to glimpses of her daily outfits. On this particular day, she took the Heart radio office by storm, commanding attention with her sizzling and slender figure, perfectly showcased in the form-fitting jumpsuit.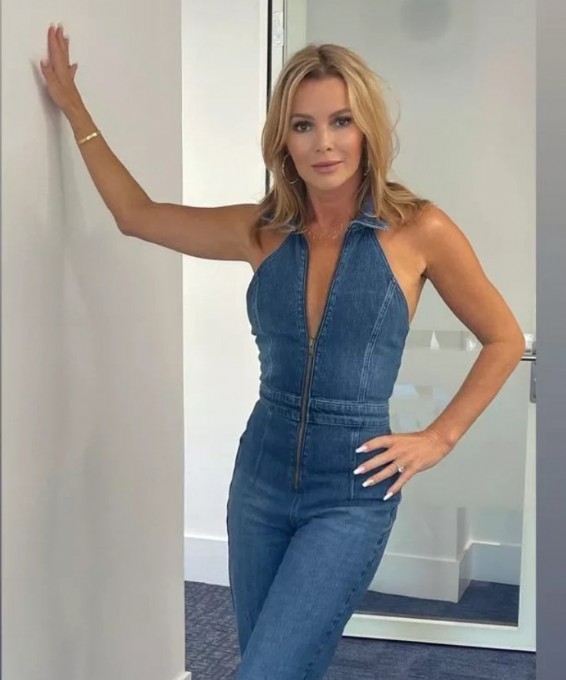 The sleeveless, blue denim jumpsuit featured a prominent front zipper that drew eyes towards Amanda's radiant, golden tan. Unzipping the garment to reveal a daring plunging neckline, she undoubtedly set pulses racing among her dedicated fans.
This appearance marks Amanda Holden's return to her regular presenting role at Heart Breakfast. With an enthusiastic "I'm back!" announcement on Monday, she shared a captivating video in which she adorned a stunning green ensemble, further delighting her loyal followers. Her absence from the Heart Breakfast show for nearly a month had left fans longing for her return, and their excitement was palpable.
One fan expressed their joy, writing, "Welcome back Mandy! So excited she's back, missed waking up to her and Jamie," accompanied by a celebratory emoji. Amanda's daily outfit posts on Instagram stories have also resumed, adding to the excitement of her dedicated fan base.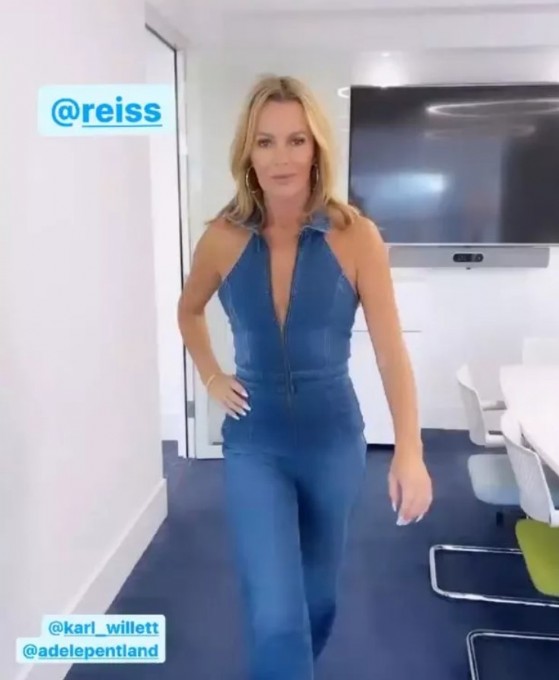 During her well-deserved summer break, Amanda embarked on a series of enchanting holidays with her family, exploring sunny cities and picturesque destinations. The television personality documented her adventures on Instagram, showcasing her toned physique in an array of fashionable bikinis.
Notably, Amanda's lookalike mother and stunning daughters accompanied her during her travels. The Britain's Got Talent star basked in a month-long break on the picturesque Greek island of Corfu. One snapshot captured her beaming for the camera, dressed in a vibrant yellow bikini with an oversized white shirt, as she took a refreshing dip in the crystal-clear sea.
Other snapshots showcased Amanda luxuriating on a private boat, savoring the tranquil moments and creating lasting memories with her loved ones. Her summer escapades provided the perfect opportunity for relaxation and rejuvenation before returning to her thriving career.
With her striking fashion choices and undeniable charm, Amanda Holden continues to captivate audiences both on and off the screen. Her confident return to work has undoubtedly sparked anticipation and excitement among fans and followers who eagerly await her next captivating appearance.