Amanda Holden Unapologetically Embraces Racy Outfits:
" The 52-year-old star has faced criticism in the past for her bold fashion choices, but she remains unwavering in her commitment to self-expression through her outfits.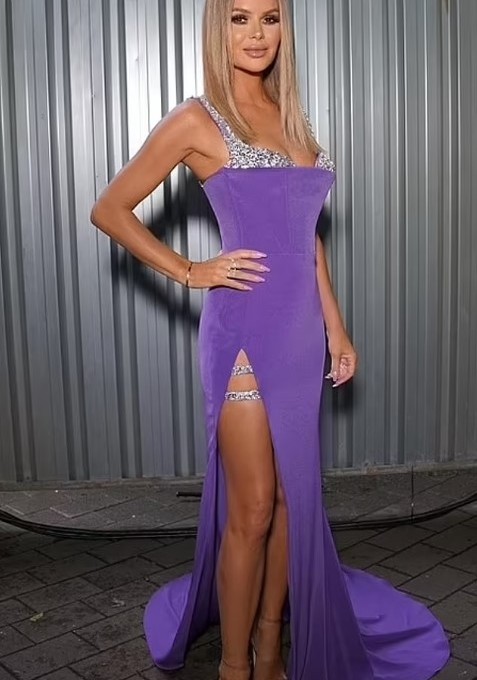 Addressing the topic head-on, Amanda Holden emphasized that her wardrobe decisions are driven solely by her personal preferences and individuality. She highlighted that she dresses for herself, disregarding external opinions or expectations. The "Bridgerton" actress asserted that she is not considering adopting a more modest style, firmly asserting that she will continue to embrace her distinctive fashion choices.

Amanda Holden's fashion choices have been a subject of discussion, notably during the 2020 series of "Britain's Got Talent," where her daring ensembles drew attention and garnered significant viewer feedback. Despite receiving 235 Ofcom complaints for her deeply plunging gown, Amanda remains resolute in her approach to style.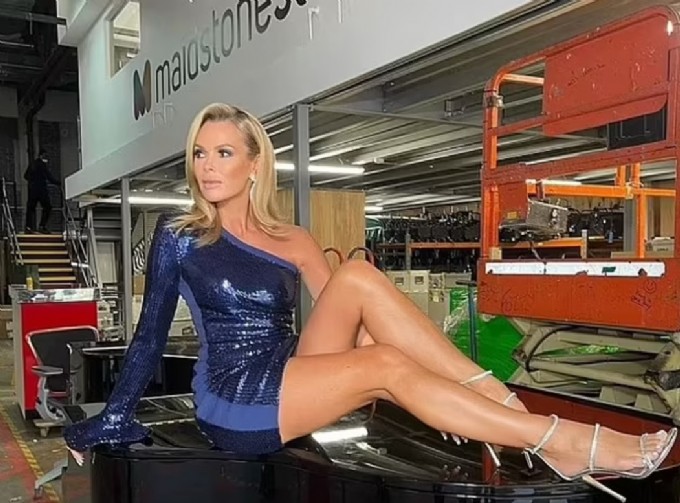 Acknowledging her critics, Amanda Holden shared her perspective on age-related fashion constraints, illustrating her commitment to defying societal norms. She humorously mentioned that if the day comes when she chooses to don a Victorian bathing suit, it will likely be due to personal preference rather than external pressure.

Furthermore, Amanda Holden touched on the disparities in standards between men and women, emphasizing that women are often held to different expectations regarding their choices and behavior. She pointed out the enduring double standards surrounding societal judgments of women's actions versus those of men.

Reflecting on her fitness routine, Amanda Holden revealed insights into her commitment to staying active and maintaining her figure. She discussed her vigorous exercise regimen, which includes running, Kundalini yoga, and a "Viking workout regime." Despite her disciplined approach, Amanda emphasized that she remains unburdened by rigid beauty standards and embraces a balanced approach to health and wellness.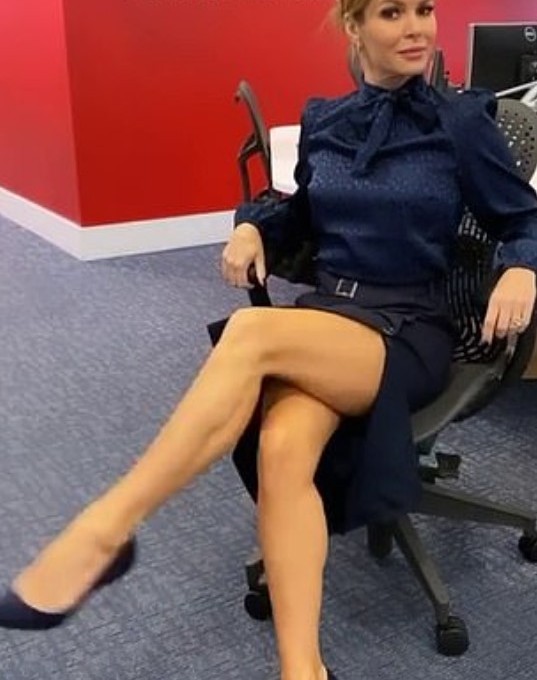 In addition to her perspectives on fashion and fitness, Amanda Holden humorously mused about the attention her wardrobe and physical appearance receive. Her lighthearted remarks highlight her confidence and self-assured attitude toward her personal choices. With her unmistakable charm and authenticity, Amanda continues to be an advocate for body positivity and individual expression.

In a world where societal expectations often dictate appearance and behavior, Amanda Holden's unapologetic approach serves as a reminder that personal expression and self-confidence are powerful forms of empowerment. As she confidently navigates the spotlight, Amanda's message encourages others to embrace their own uniqueness and defy age-related stereotypes.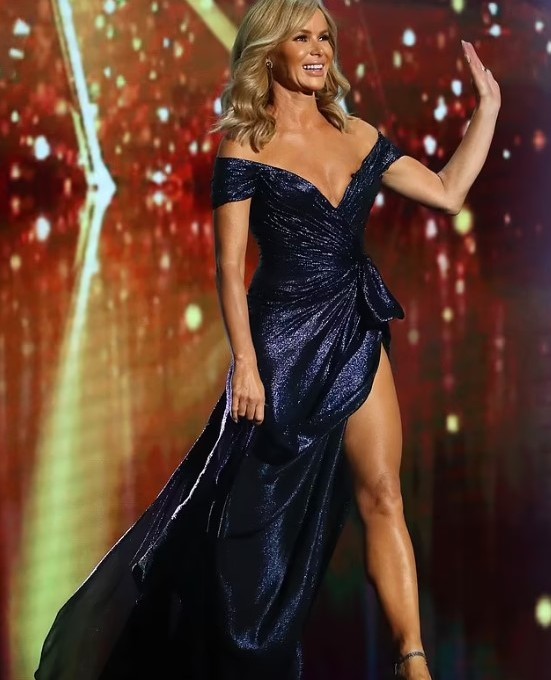 Amanda Holden: A Multifaceted Career and Heartfelt Reflections

Amanda Holden has etched her name in the entertainment industry as a prominent figure, primarily recognized for her enduring role as a judge on the popular television show "Britain's Got Talent." Since the show's inception in 2007, Amanda has graced the screens and shared her expertise, contributing to the show's success and popularity.

Beyond her role on "Britain's Got Talent," Amanda Holden's versatile talents have shone through in various acting ventures. Notably, she portrayed the character Sarah Trevanion in the series "Wild at Heart," showcasing her ability to captivate audiences with her performances. Additionally, Amanda took on the title role in "Thoroughly Modern Millie," a role that earned her a nomination for a prestigious Laurence Olivier Award.

As a British actress and presenter, Amanda Holden's accomplishments have translated into a commendable net worth of $12 million, a testament to her successful career trajectory and contributions to the entertainment landscape.

Amid her career milestones, Amanda's personal life has also attracted attention. Her former husband, Les, 69, shared his sentiments about their relationship, emphasizing that he holds no animosity toward his ex-wife. Amanda's recent expressions of goodwill toward him were met with appreciation and kindness. Les acknowledged that despite not being in touch, he finds solace in Amanda's happiness and even revealed that he can now watch "Britain's Got Talent" without harboring any negative emotions.

Amanda Holden's journey in the entertainment industry reflects her dedication, talent, and the impact she has made on various platforms. Her enduring presence on screen, her versatile acting roles, and her role as a judge have solidified her status as a beloved and respected figure in the realm of entertainment.