Amanda Holden Unveils Startling Tattoo Tribute to Simon Cowell on The Graham Norton Show
The 52-year-old television personality recently made headlines as she revealed a remarkable tattoo featuring none other than Simon Cowell's visage on her left thigh. The eye-catching spectacle unfolded on the set of The Graham Norton Show, a popular talk show broadcast on BBC One.
Dressed in an elegant halterneck lilac gown, Amanda Holden showcased her vibrant personality as she playfully lifted her gown to reveal the intricate artwork. The likeness of Simon Cowell, a fellow judge on Britain's Got Talent, was meticulously inked onto her thigh, adorned with captivating glitter detail. Despite the attention-grabbing nature of the tattoo, it's important to note that the artwork is not a permanent addition to her skin.
As anticipation mounts for the upcoming series of Britain's Got Talent, viewers are left to wonder how long this temporary tribute will remain in place. With the talent show's latest season scheduled to premiere this weekend, Holden's light-hearted display adds a touch of humor and excitement to the lead-up.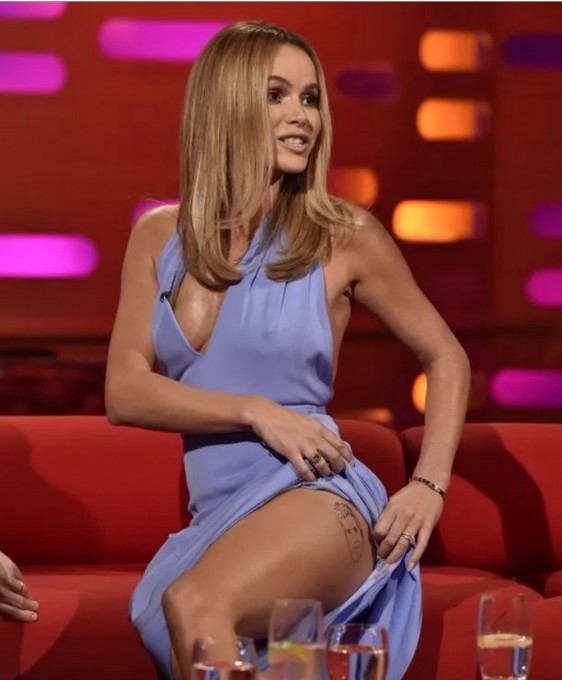 The light-hearted moment took place during Amanda Holden's appearance on The Graham Norton Show, where she was joined by esteemed guests including Carey Mulligan, Noomi Rapace, and Jessie Ware. While Amanda's sense of humor shone through as she joked about the authenticity of the glittering tattoo, she also playfully showcased her toned legs and the conspicuous artwork that extended remarkably high up her thigh.
Known for her exuberant personality, Amanda Holden is no stranger to embracing a good laugh. Her recent antics on ITV's This Morning caused a stir when she surprised viewers by playfully kissing Phillip Schofield. The unexpected gesture occurred during a discussion about Madonna and Drake's Coachella performance, leaving both Amanda and the audience in stitches.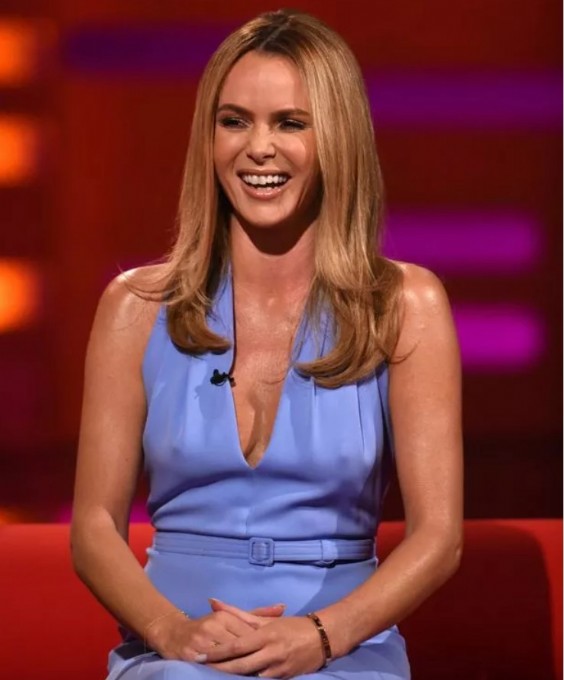 With her penchant for humor and her readiness to seize light-hearted moments, Amanda Holden continues to captivate audiences not only with her professional endeavors but also with her unapologetic zest for life. As her unforgettable tattoo display garners attention, it's clear that Amanda Holden knows how to keep us all entertained.