Amanda Holden Wows in Daring Outfit at ITV Palooza Event: Risks Wardrobe Malfunction with Major Underboob Flash
The 52-year-old TV presenter chose a daring ensemble that left little to the imagination, risking a wardrobe malfunction as she flashed some major underboob.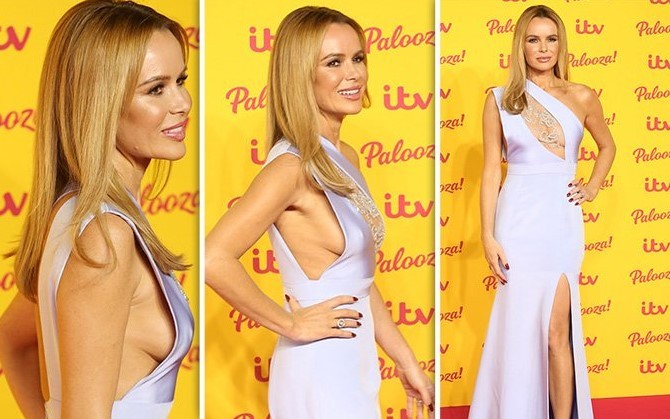 Amanda's eye-catching outfit featured a one-shoulder dress that showcased her well-defined legs and figure. Opting to go braless, the blonde beauty confidently embraced the revealing look, adorned with lace inserts that added an extra touch of allure to her appearance. She completed the ensemble with stylish open-toe heels, exuding elegance and confidence as she posed for the paparazzi.
The Britain's Got Talent star couldn't contain her beaming smile as she confidently strutted the red carpet, her neatly curled hair, carefully contoured makeup, and striking lipstick adding to her glamorous look.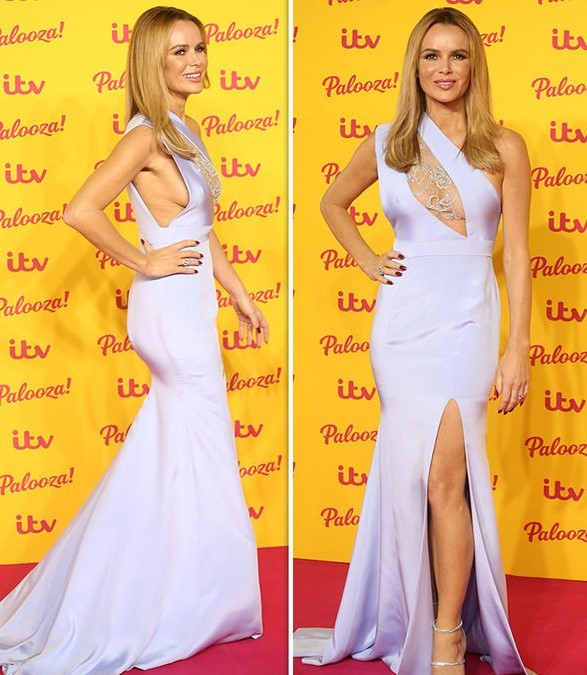 The ITV Palooza event also saw the presence of other star-studded guests, including Susanna Reid, who captivated onlookers in a stunning red dress that highlighted her incredible figure. The Good Morning Britain presenter confidently posed for the cameras, although she later admitted on Instagram that she was unsure of the event's significance. Nonetheless, she looked fabulous in her ensemble from Lovedamsel, paired with heels from Dune London.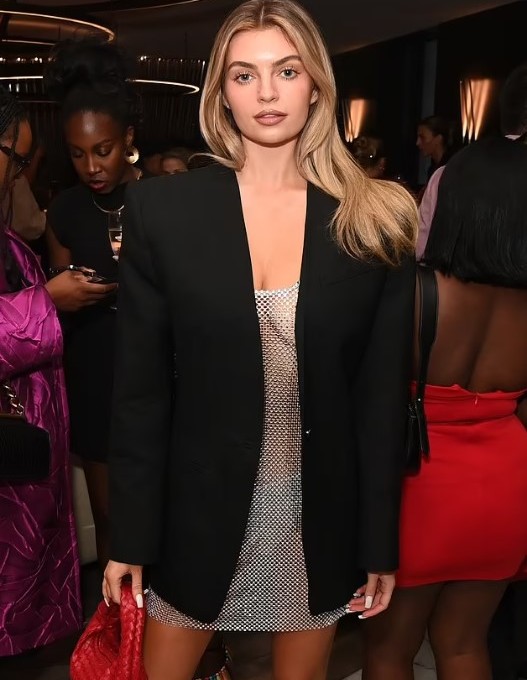 X Factor judge Ayda Field and former Strictly Come Dancing star Mollie King were also in attendance, dazzling on the red carpet with their stylish outfits. Ayda turned heads in a backless brown dress that elegantly draped over her black heels. With a thigh-high slit, she flaunted her legs and radiated confidence as she posed for the cameras, later sharing joyful moments with her husband Robbie Williams.
Mollie King opted for a chic black and green patterned dress, featuring a backless design that added an alluring touch to her look. As she confidently posed with her hand on her hips, Mollie's infectious smile lit up the red carpet.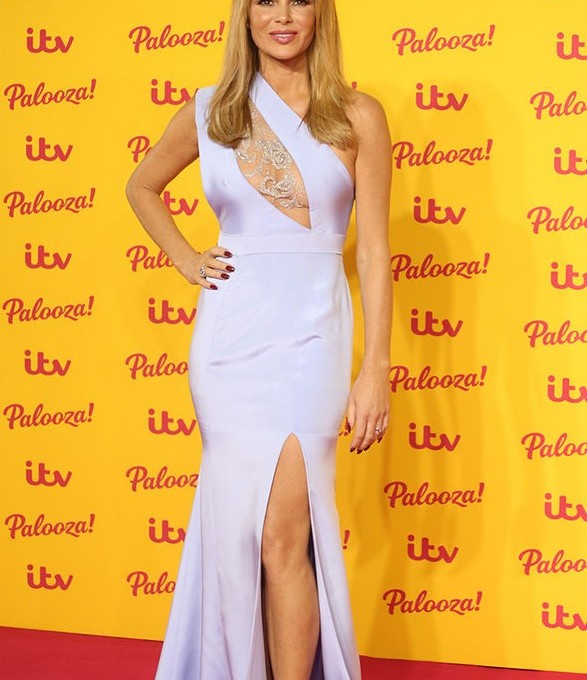 The ITV Palooza event proved to be a star-studded affair with a glamorous display of fashion and elegance. Amanda Holden's daring outfit, in particular, made headlines and left a lasting impression on attendees and viewers alike. With a lineup of well-dressed celebrities and vibrant personalities, the event proved to be a night to remember in the world of entertainment.