Amazon Promotes Nicole Morganti to Head of Local Originals for Southern Europe
Morganti's Career at Amazon Studios
Nicole Morganti's Remarkable Journey in the Entertainment Industry

Nicole Morganti's recent promotion to the position of Head of Local Originals for Southern Europe at Amazon Studios is not only a recognition of her exceptional achievements but also a reflection of her illustrious journey within the realm of the Italian entertainment industry. With over two decades of experience shaping the industry's landscape, Morganti's influence has left an indelible mark on both scripted and unscripted content, reshaping the way audiences engage with television.

Early Beginnings and Visionary Leadership

Morganti's story in the entertainment world began as an executive producer at MTV Italia, where her innovative thinking and creative vision played a pivotal role in the launch of MTV Spain and Portugal. This early success laid the foundation for her later endeavors, showcasing her ability to identify trends and create content that resonates with diverse audiences. Her leadership at MTV exemplified her knack for understanding the pulse of the entertainment industry, a skill that would prove invaluable throughout her career.

Sky Italia: Pioneering Premium Content

Morganti's journey took an exciting turn when she joined Sky Italia, a platform known for its cutting-edge programming and premium content. As a commissioning editor, she contributed significantly to the launch of new entertainment channels and curated content that transcended boundaries. Her ability to identify emerging genres and tap into niche markets set her apart as an industry maverick. During her time at Sky Italia, Morganti's strategic insights led to the creation of breakout shows that captured the essence of Italian culture while embracing global storytelling trends.

Discovery Italy: Shaping Television Landscapes

Morganti's trajectory of success continued as she transitioned to Discovery Italy, a platform synonymous with factual entertainment and captivating documentaries. Her role as VP of Talent and Productions showcased her holistic understanding of content development, from ideation to execution. Under her guidance, popular shows like "Bake off Italia," "First Dates," "Kitchen Nightmares," "Ninja Warriors," and "Top Chef" became household names, highlighting her ability to identify formats that resonate across a diverse spectrum of viewers.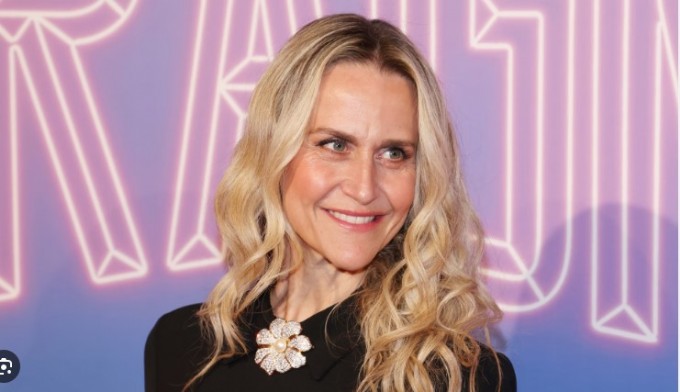 Transformative Role at Amazon Studios

Morganti's entry into Amazon Studios marked a new chapter in her career, one defined by her instrumental role in reshaping the Italian entertainment landscape. Her initial role as the Head of Unscripted Originals for Italy foreshadowed her meteoric rise within the company. This ascent was punctuated by her elevation to the role of Head of Amazon Originals, a position that encompassed both scripted and unscripted content. Morganti's tenure at Amazon Studios saw her as a driving force behind the company's inclusive approach to content creation, ensuring that a diverse range of voices and narratives were brought to the forefront.

Dynamic Portfolio and Enduring Legacy

Morganti's portfolio at Amazon Studios is a testament to her ingenuity and keen understanding of audience preferences. Scripted successes like the dark Mafia comedy "The Bad Guy" and the emotionally resonant young adult drama "Prisma" demonstrated her capacity to identify scripts that strike a chord with viewers. The unscripted realm equally bore her mark, with hits like "The Ferragnez," a docu-reality series featuring the dynamic duo of Chiara Ferragni and Fedez, capturing the zeitgeist of digital entrepreneurship and fashion influence.

Additionally, Morganti's hand in bringing international formats like "Celebrity Hunted" and the comedy show "LOL" to the Italian audience showcased her ability to adapt and contextualize content for local viewers while retaining global appeal. Her exceptional contributions not only garnered acclaim but also solidified her reputation as a visionary leader within the industry.

Pioneering the Future of Southern European Entertainment

As Morganti assumes her new role overseeing Italy, France, and Spain, her influence is poised to extend beyond borders. The expanded scope of her responsibilities speaks to her proven track record and visionary approach to content creation. In an era defined by rapid technological advancements and shifting viewer preferences, Morganti's leadership promises to guide Amazon Studios in crafting innovative narratives that transcend cultural barriers.

Conclusion

Nicole Morganti's journey from MTV Italia to her current position as Head of Local Originals for Southern Europe at Amazon Studios is a remarkable testament to her unwavering commitment, innovative thinking, and transformative influence. Her unparalleled insights into content trends, audience preferences, and industry dynamics have shaped the Italian entertainment landscape and will continue to redefine the Southern European content space. With each new endeavor, Morganti reaffirms her role as a pioneer, visionary, and trailblazer in the world of entertainment. Her legacy is not just in the shows produced, but in the hearts and minds of viewers who have been captivated by her creations.