Amber Heard Seen Using Crutches in Madrid After Hip Injury During NYC Marathon Training
The 37-year-old actress, Amber Heard, gracefully navigated the streets of Madrid despite the discomfort of her hip injury. She was accompanied by her sister, Whitney Henriquez, who was pushing Amber's two-year-old niece, Oonagh Paige, in a stroller.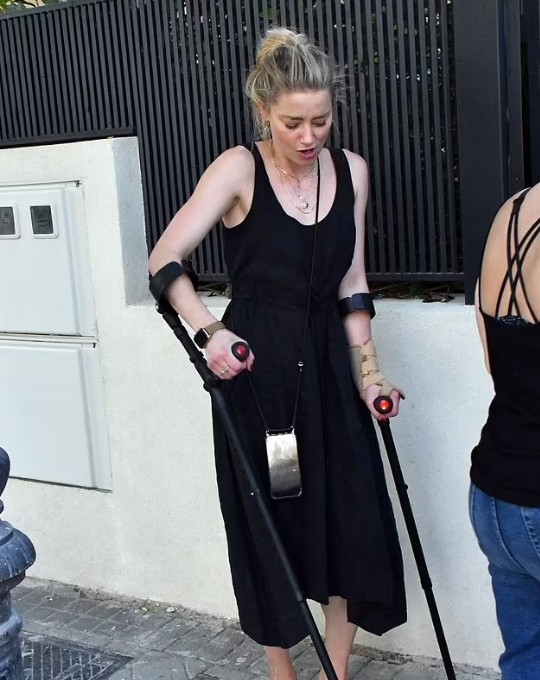 Amber's indomitable spirit shone through as she smiled and waved to onlookers, maintaining her cheerful demeanor. Curious paparazzi inquired about the circumstances of her injury.

Despite her injury, Amber opted for a sleeveless black maxi dress to combat the humidity, pairing it with white linen slide sandals from Chloé. Her hair was elegantly tied in a bun, and she accessorized with hoop earrings, an Apple watch featuring a gold band, and several necklaces.
Amber's younger sister echoed her hairstyle choice and wore a plunging black minidress. Both sisters embraced a natural look with minimal makeup during their outing.

This sighting comes two weeks after Australia dropped a case against Amber related to the illegal import of her dogs, Pistol and Boo, into the country in 2015.

Amber Heard moved to Madrid earlier this year, following a high-profile defamation trial involving her ex-husband, Johnny Depp. DailyMail.com confirmed her relocation and reported that she's content in the Spanish capital, raising her daughter away from the Hollywood spotlight.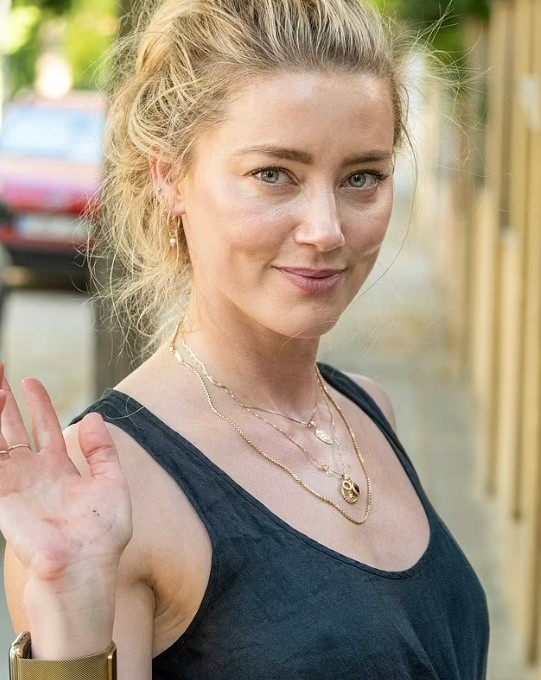 A close friend of the actress revealed, "She's bilingual in Spanish and is happy there, raising her daughter away from all the noise." The source added that while Amber isn't rushing back to Hollywood, she'll return when the right project comes along.

In July 2022, Heard sold her Yucca Valley, California home for $1.1 million, nearly double the purchase price. Her last major project was filming "Aquaman And The Lost Kingdom" in 2021, and she worked on the modestly budgeted thriller "In The Fire" the following spring.

Amber Heard's daughter was born a year before her legal battle with Johnny Depp, which revolved around allegations of defamation from both sides. Their marriage, which lasted from 2015 to 2017, was marred by allegations of physical abuse made by Heard, allegations Depp vehemently denied.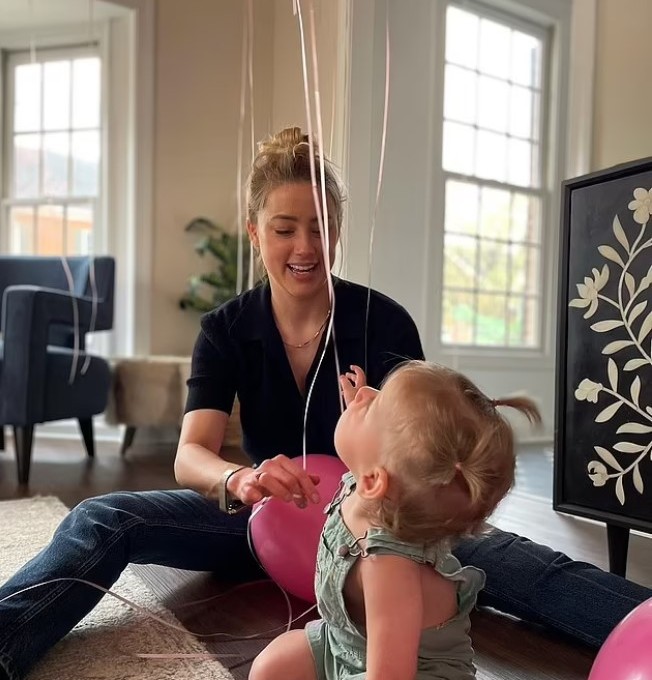 In 2018, Heard wrote an op-ed for The Washington Post, expressing how speaking out about the alleged abuse negatively impacted her career. The legal saga continued as both Depp and Heard filed lawsuits against each other for defamation.

Ultimately, it was determined that Johnny Depp had been defamed by Amber Heard, and a statement by his former lawyer, Adam Waldman, was also found to be defamatory. Despite appeals, they settled the case in December 2022, with Depp receiving $1 million from Heard's insurance company.

Amber Heard expressed her loss of faith in the American legal system following the settlement.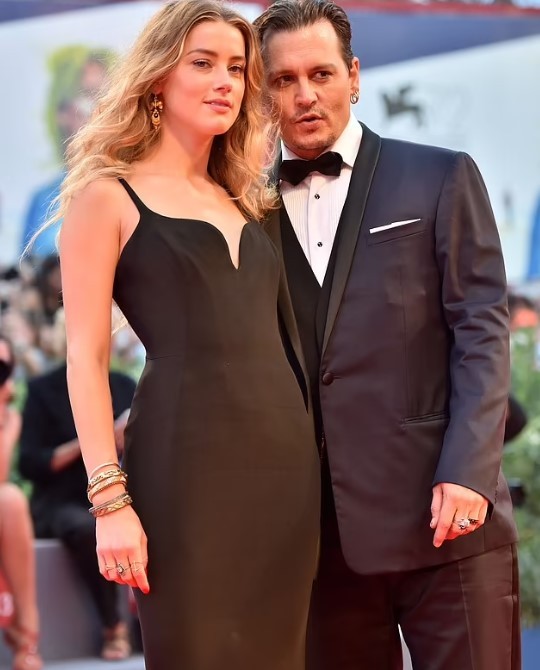 When Did Amber Heard Come Out?

Amber Heard publicly came out as bisexual in 2010. She was in a relationship with photographer Tasya van Ree from 2008 to 2012. In 2021, Heard welcomed a daughter via surrogate. She is the sole parent of her daughter.

Who Is Amber Heard's Baby's Dad?

Amber Heard has not revealed the identity of her baby's father. She has said that she is the "mom and the dad" to her daughter and that she is biologically unable to conceive.

Who Won in Depp v Heard?

The defamation trial between Johnny Depp and Amber Heard ended in a victory for Depp. The jury found that Heard defamed Depp in a 2018 op-ed she wrote for The Washington Post, in which she described herself as a "public figure representing domestic abuse." Depp was awarded $15 million in damages, but the number was later reduced to around $10 million. Meanwhile, Heard was awarded $2 million in damages.