America's Got Talent Fans Marvel at Sofia Vergara's Resemblance to Niece Claudia in Rare Photo
America's Got Talent fans recently did a double take when they saw judge Sofia Vergara alongside her rarely-seen niece Claudia Vergara. In a heartwarming Instagram Story, the 51-year-old AGT judge shared a sweet snapshot with her lookalike relative.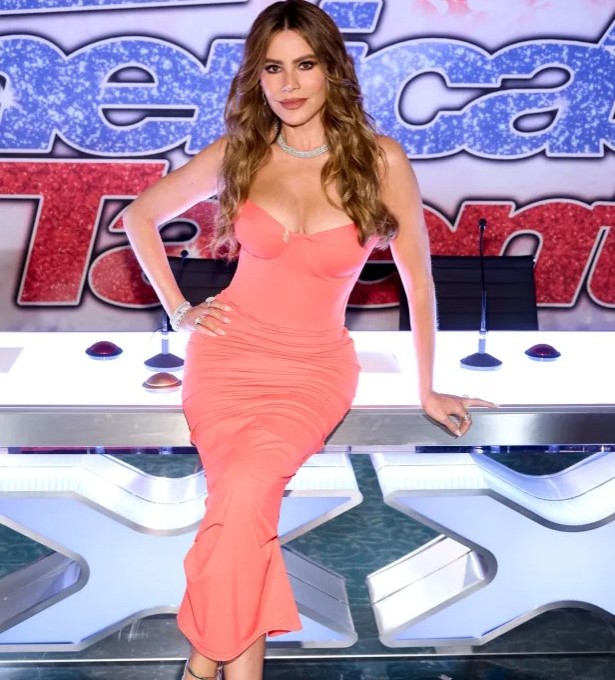 In the photo, Sofia wore an elegant plunging black dress, radiating her signature charm with a captivating smile aimed at the camera. By her side, Claudia cuddled with the Modern Family actress, leaning her head against her shoulder. The two shared a moment of joy as they sat near a table with a pristine white cover.

Sofia has seldom posted photos of her niece on social media. Still, the undeniable familial resemblance between them drew fans' attention, and many couldn't help but point out Claudia's striking similarity to her famous aunt in the comments section.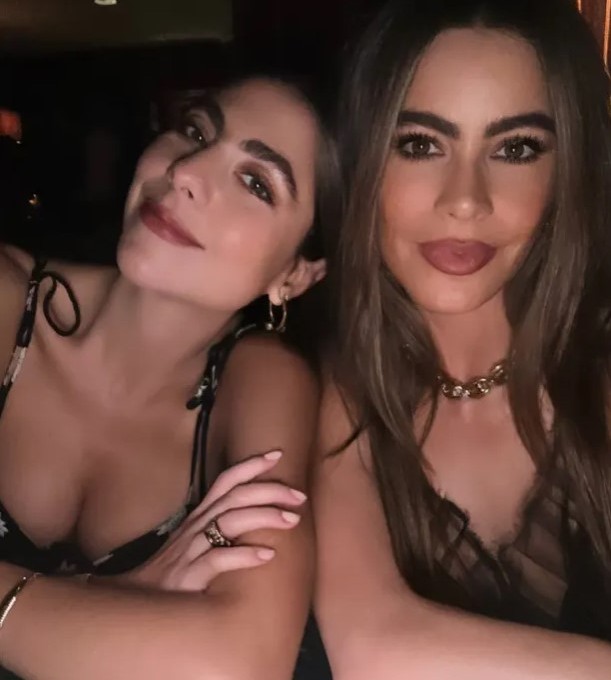 Sofia's Mood Since the Split

This photo comes at a time when Sofia Vergara's life has been in the spotlight due to her high-profile split from husband Joe Manganiello, 46. In July, Manganiello filed for divorce, citing "irreconcilable differences" as the reason behind their separation.

Sources close to the couple speculated that their differing lifestyles may have contributed to the breakup, with Sofia being known for enjoying a more vibrant social life. There were also suggestions that Joe's desire to have children might have played a role. Sofia, who is already a mother to 31-year-old son Manolo Gonzalez Vergara from her previous marriage to Joe Gonzalez, reportedly did not want more children.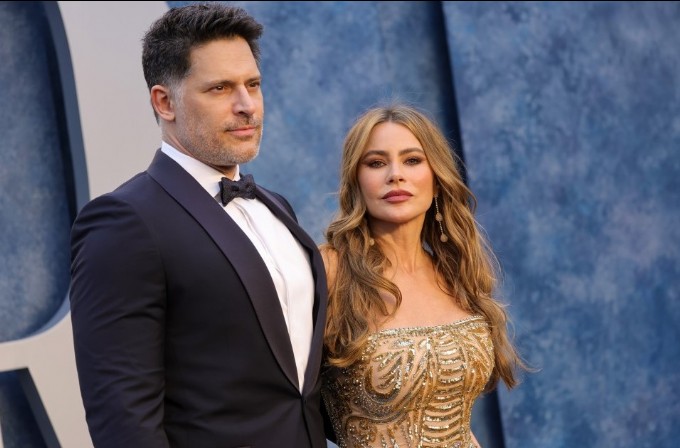 Despite the divorce proceedings, an insider exclusively revealed to The U.S. Sun that Sofia is determined to show the world that her marital breakup has not affected her mood or professional career. As she returns to the judges' panel on America's Got Talent, Sofia is on a mission to convey her happiness and positive outlook to the world.

The insider stated, "Sofia is coming back to AGT with an outlook of positivity and happiness for the cameras. She wants to show the world that she is in a good place, even though the divorce is now moving forward."

The source went on to share Sofia's enthusiasm for the show, saying, "Sofia knows the eyes of the world will be on her for the first few weeks, but she plans to celebrate and enjoy the talented acts."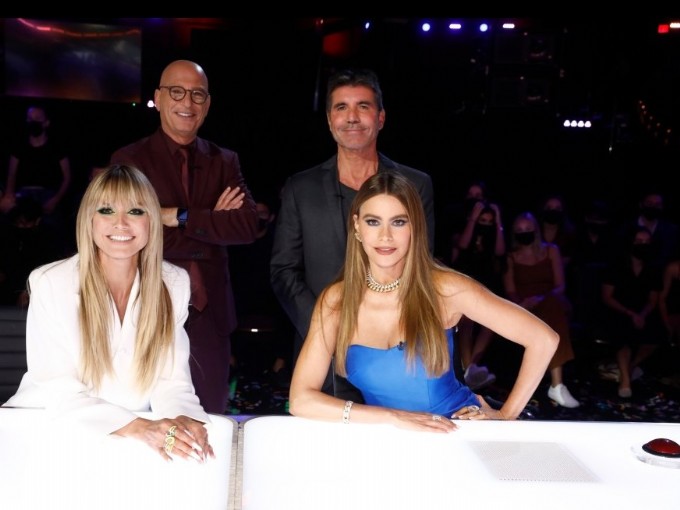 America's Got Talent Panel Discussion

On America's Got Talent, contestants showcase their unique talents in front of a star-studded panel of judges, including Sofia Vergara, supermodel Heidi Klum, 50, record executive Simon Cowell, 63, and former Deal or No Deal host Howie Mandel, 67.

Fans on Reddit have recently expressed their opinions on the current panel. One post read, "Anyone thinks the Howie-Heidi-Sofia-Simon panel is getting kinda stale? Crazy to think it's the longest-serving panel in AGT history."

Viewers not only discussed a possible panel shake-up but also petitioned for the return of shock jock Howard Stern, 69, who served as a judge on the NBC show from Season 7 through 10.

In conclusion, Sofia Vergara's recent photo with her lookalike niece Claudia garnered attention from America's Got Talent fans, highlighting their remarkable resemblance. As Sofia continues her role as a judge on the show, she aims to maintain a positive outlook amid her divorce, showcasing her joy and enthusiasm for the talented acts gracing the AGT stage. The judges' panel discussions also remain a topic of interest among fans, with some suggesting changes and even the return of former judges.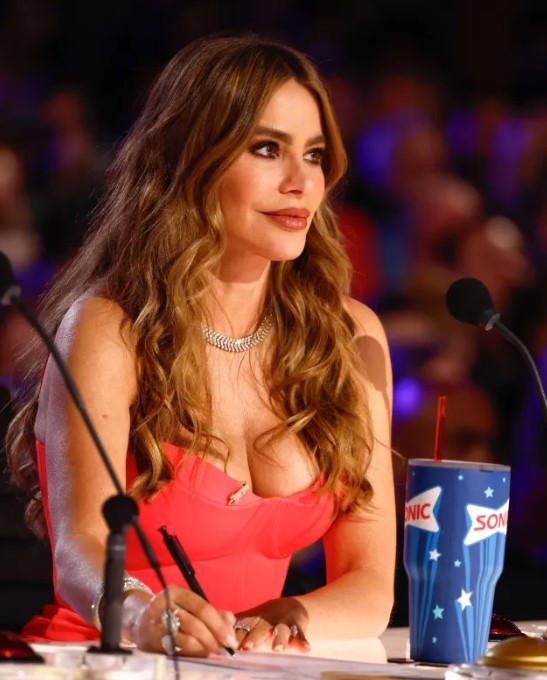 Sofia Vergara Sexy: Sofia Vergara is often considered one of the sexiest women in the entertainment industry. Her curvaceous figure, confidence, and charisma have made her a sex symbol. She has been featured in numerous magazines and lists of the sexiest celebrities.

Sofia Vergara Daily Mail: The Daily Mail is a popular British tabloid newspaper that covers various topics, including celebrity news and entertainment. It frequently features articles and updates about Sofia Vergara's life, career, and public appearances.

Sofia Vergara 2023: As of my last knowledge updat in September 2021, I don't have specific information about Sofia Vergara's activities or plans for the year 2023. For the most current updates on her activities in 2023, I recommend checking recent news articles and her official social media profiles.

Sofia Vergara Age: Sofia Vergara was born on July 10, 1972. As of September 2021, she would have been 49 years old. To find her current age in 2023, you can simply subtract her birth year (1972) from the current year.

Sofia Vergara Young: Sofia Vergara began her career as a model and actress in Colombia before gaining international fame. In her earlier years, she appeared in various commercials and TV shows. Her breakthrough role in the United States came with the TV series "Modern Family." If you are looking for pictures or information about her younger days, you can search for Sofia Vergara's early modeling and acting career.

Sofia Vergara Son: Sofia Vergara has a son named Manolo Gonzalez Vergara, born in September 1992. He is from her previous marriage to Joe Gonzalez. Manolo has pursued a career in entertainment and is known for his close relationship with his mother.

Sofia Vergara Net Worth: As of my last knowledge updat in September 2021, Sofia Vergara's estimated net worth was around $180 million. However, her net worth may have changed since then due to new projects, endorsements, and business ventures. To get the most up-to-date information on her net worth, you can refer to financial news sources or celebrity net worth websites.

Sofía Vergara Instagram: Sofia Vergara is active on Instagram and frequently shares updates, photos, and videos on her official Instagram account. You can find her profile by searching for "@sofiavergara" on the Instagram platform. It's a great way to stay updated on her personal life, career, and latest posts.