Angelina Jolie Opens Up About Healing and Motherhood Amid Brad Pitt Split
Jolie's reflections shed light on her resilience, the transformative power of motherhood, and her newest venture, Atelier Jolie.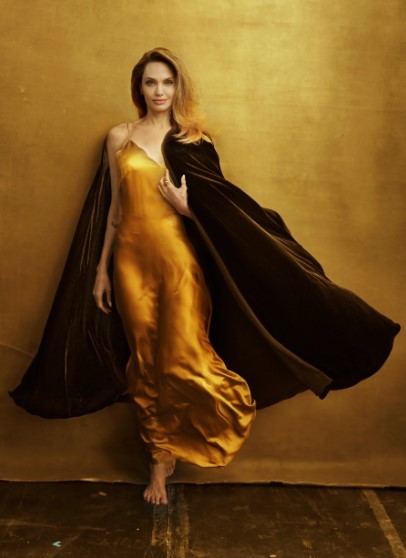 At the heart of Jolie's narrative is her profound appreciation for motherhood. She became a mother at the age of 26, a pivotal moment that forever altered the trajectory of her life. In her own words, "Having children saved me — and taught me to be in this world differently." The challenges and joys of parenting became her anchor during the tumultuous period of her divorce.

Jolie and Pitt, who announced their separation in 2016 after a 12-year relationship, are parents to six children: Maddox, 22, Pax, 19, Zahara, 18, Shiloh, 17, and twins Vivienne and Knox, 15. Jolie's unwavering commitment to her children provided her with a lifeline during trying times.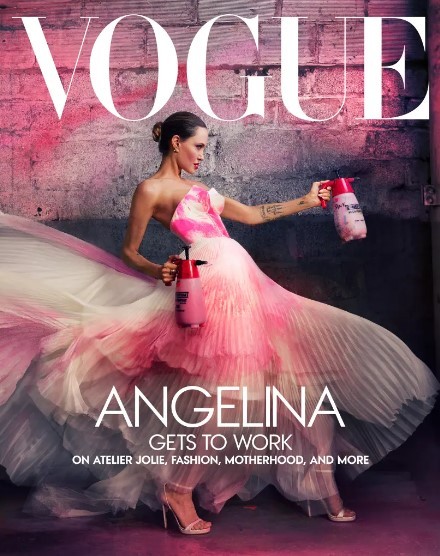 The Oscar-winning actress, known for her roles in films like "Girl, Interrupted" and "Maleficent," candidly shares that she has been feeling "a bit down" lately. At 48, she is in the midst of a transformative personal journey, acknowledging, "I don't feel like I've been myself for a decade." While she doesn't delve into specifics, she alludes to the challenges that her family has faced in recent years, emphasizing the healing that they continue to pursue collectively.

Jolie graces the cover of Vogue's November 2023 edition, donning a white strapless gown adorned with pink spray paint. This occasion marks her promotion of Atelier Jolie, her new fashion endeavor. Her vision for the company goes beyond fashion design; she aspires to create a space where women can feel safe to embrace their vulnerability and softness.
The actress reflects on her own journey toward self-acceptance, highlighting the impact of clothing choices on personal expression. She recalls a moment when her therapist encouraged her to wear flowing garments as a symbol of embracing her vulnerability. At the time, she felt too vulnerable to adopt such a style, leaning instead toward a "tougher" appearance with pants and boots.

Angelina Jolie's interview with Vogue reveals her resilience, commitment to motherhood, and her evolving sense of self. Her journey serves as a testament to the transformative power of family, personal growth, and the pursuit of authenticity.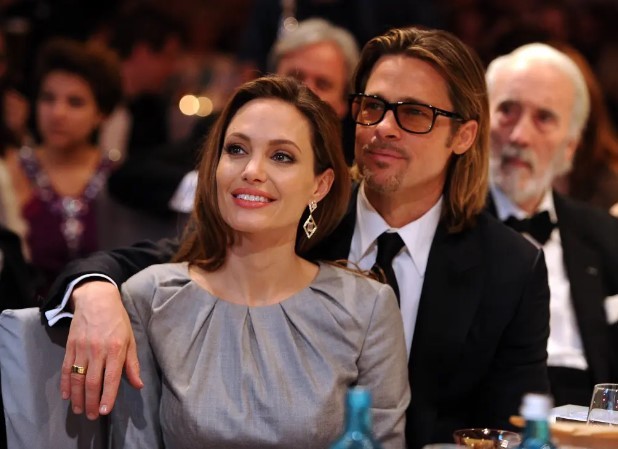 The actress's relationship with Brad Pitt, which began on the set of "Mr. & Mrs. Smith" in 2005, was the subject of intense media scrutiny. Despite their coupling, Pitt has consistently denied any infidelity during his previous marriage to Jennifer Aniston. Their relationship blossomed, leading to marriage in 2014 and the birth of six children together.

However, the relationship took a turbulent turn in 2016, marked by a high-profile divorce and custody disputes. Allegations of an altercation involving their son Maddox were widely reported, although no charges were filed against Pitt, who denied the claims. The former couple continues to navigate legal battles over custody and property matters.

As Angelina Jolie embarks on her latest venture with Atelier Jolie, her candid interview provides a glimpse into her resilience and the enduring importance of family in her life. Her story resonates with those who have faced adversity and emerged with newfound strength and purpose.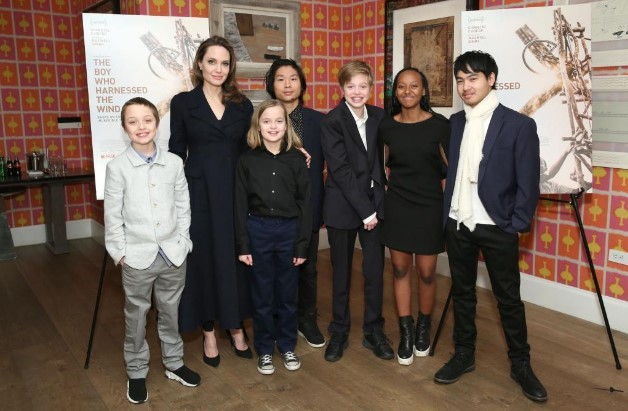 "Angelina Jolie Opens Up About Healing and Motherhood Amid Brad Pitt Split"

In a candid interview with Vogue, Angelina Jolie, renowned actress and humanitarian, shares her journey of healing and self-discovery as a single mother after her highly publicized divorce from Brad Pitt. "Angelina Jolie 2023: A Glimpse into the Life of a Hollywood Icon"

In the world of Hollywood, few names evoke the same level of admiration and intrigue as Angelina Jolie. As we step into 2023, it's time to explore the life and legacy of this iconic actress, director, and humanitarian.

Angelina Jolie's Age: A Timeless Beauty

Despite the passing years, Angelina Jolie remains an eternal beauty in Hollywood. Born on June 4, 1975, she has gracefully transitioned through the decades, captivating audiences with her talent and timeless allure.

Angelina Jolie's Daughter: Passing the Torch

As a mother of six children, Jolie's maternal role is equally compelling. Her children, including Maddox, Pax, Zahara, Shiloh, and twins Vivienne and Knox, have grown up in the spotlight. Witnessing how Jolie balances her career and motherhood provides an inspiring glimpse into her life.

Angelina Jolie's Net Worth: Hollywood Royalty

With a career spanning over two decades, Angelina Jolie has not only earned critical acclaim but also substantial wealth. Her net worth is a testament to her talent and business ventures, making her one of the industry's highest-paid actresses.

Angelina Jolie's Mother: The Influence of Marcheline Bertrand

The late Marcheline Bertrand, Angelina Jolie's mother, played a pivotal role in shaping her daughter's values and humanitarian efforts. Jolie's commitment to various causes is a tribute to her mother's influence.

Angelina Jolie's Latest Movies: Continuing Excellence

As an actress, Jolie's filmography is diverse and impressive. Discover her latest cinematic endeavors, from acting to directing, and how she continues to push boundaries in the industry.

Angelina Jolie on Instagram: A Glimpse into her World

In the age of social media, Angelina Jolie's Instagram offers an intimate look at her life beyond the red carpet. Explore her Instagram presence and how she connects with fans on this popular platform.

Angelina Jolie's journey through the years has been marked by success, challenges, and unwavering dedication to her craft and humanitarian causes. As we navigate 2023, her story continues to inspire and captivate, reminding us of the enduring impact of one of Hollywood's most iconic figures.