Are Khloe and Tristan getting back together? All the clues the pair could rekindle their romance despite his serial cheating - as she wants him to 'crave change'
The duo recently welcomed their second child together after it emerged Tristan, 32, had conceived a child weith another women during his relationship with Khloe in 2021, prompting him to get dumped once again.
Yet despite the betrayal, the duo appear to have remained on good terms as they co-parent their two children together, and the split hasn't stopped Tristan from liking some of her sexy bikini shots.
Khloe, 38, also raised eyebrows when she wished Tristan a happy birthday and shared her hopes he would continue to 'crave change.'
Here, DailyMail.com dissects all the clues suggesting the on-again, off-again couple have given their relationship another try: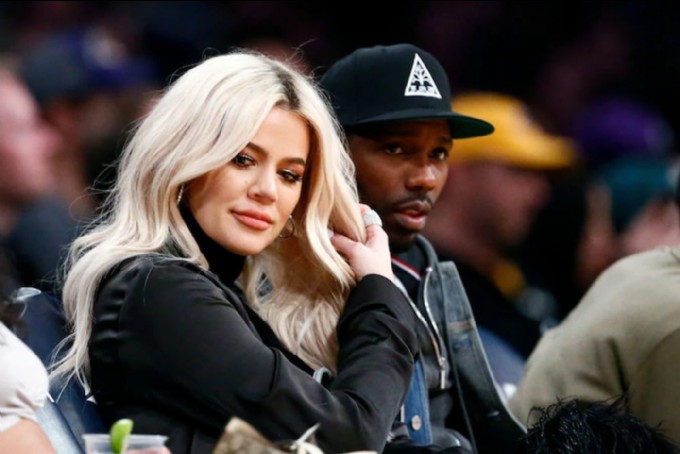 TRISTAN THOMPSON 'LIKES' HER INSTAGRAM POSTS
Despite calling it quits, Tristan has continued to appreciate Khloe's social media activity.
In February, Tristan liked two of Khloe's posts - including a sexy bikini shot.
A gym selfie Khloe posted also garnered a 'like' from Tristan.
KHLOE SHOWS HER SUPPORT FOR TRISTAN FOLLOWING DEATH OF HIS MOTHER ANDREA
Khloe, along with other Kardashian/Jenner family members, flew to Canada to attend Andrea Thompson's funeral earlier this year in January.
Both Khloe and her mother Kris Jenner posted moving tributes to Andrea on Instagram after she died following a heart attack.
In her tribute, Khloe vowed to protect Tristan's special needs brother Amari, who requires 24-hour care.
'Just know,' she wrote, 'I promise you, Amari will be perfectly ok. We will all look after him, help him and protect him. Your boys will be ok because they have their guardian Angel by their side.'
KHLOE AND TRISTAN BOTH ATTEND MALIKA HAQQ'S 40TH BIRTHDAY
Khloe and her love rat ex were both spotted at Malika Haqq's 40th birthday in Los Angeles.
The Good American founder was dressed to the nines in a sparkling silver mini dress as she stepped out of an SUV just moments before his pulled up.
The two were spotted heading to Malika's West Hollywood celebration separately, where she marked the milestone with twin sister Khadijah Haqq.
KHLOE'S GUSHING POST TO TRISTAN ON HIS 32ND BIRTHDAY
Khloe praised Tristan as the 'best father' as she shared snaps of him doting on their two children.
The heart-warming post also appeared to allude to Tristan's various infidelities, as Khloe described hopes he would continue to 'crave change, healing and transformation' in the future.
She also referenced his mother Andrea, writing: 'Continue to Make your soul and your mommy proud.'
INSIDERS CLAIM TRISTAN IS 'ALWAYS TRYING' TO GET KHLOE BACK
After her gushing birthday post, a source claimed Tristan is 'always trying' to reconcile with her.
'Tristan is always trying to get Khloé back, he still loves her and wants to make it work between them,' an insider told Us Weekly. 'They're friends and great co-parents, but he wants more.'