Are Megan Fox and Machine Gun Kelly Still dating Or Have They broken up ?
Megan Fox and Machine Gun Kelly have been the centre of headlines as rumours have swirled that they've called time on their relationship.
The A-list couple, who got engaged in January 2022, were last seen together while attending Drake's Super Bowl party in Scottsdale, Arizona on February 12.
However, hours later, Megan, 36, sparked split rumours with MGK, 32, after she deleted all traces of him from her Instagram account and shared a cryptic post, alluding to their breakup.
Now, her account is live again and she's made a public comment about the media storm, so what's happening with Megan Fox and MGK and have they split?
Here are all the developments so far in their relationship saga..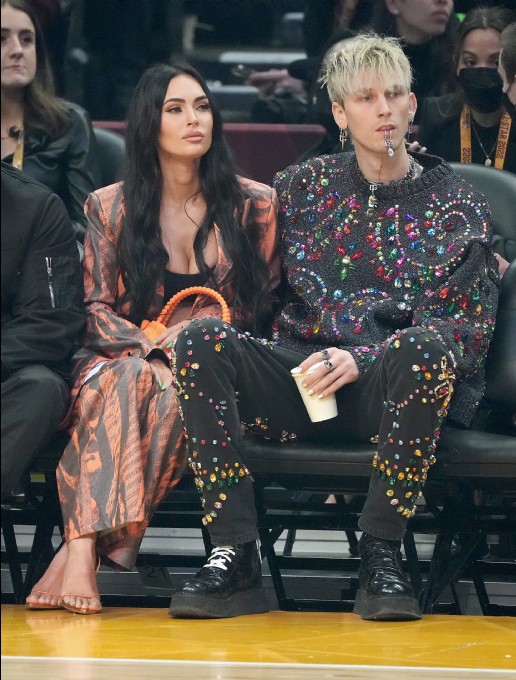 Have Megan Fox and Machine Gun Kelly split?
Megan and MGK are reportedly still together but are currently not on speaking terms, according to reports. She has since shared a statement via social media that refuted a lot of the theories about the current state of her relationship.
It all started when Jennifer's Body actress Megan first sparked rumours she had split from MGK after she wiped all images of them from her Instagram account and unfollowed him.
She later followed Harry Styles, Timothée Chalamet and Eminem - who MGK has famously had a feud with for years.s.
Megan then hinted at infidelity in their relationship as she shared a cryptic post including photos of herself and a video of an envelope being burned in a fire, alongside the caption: "You can taste the dishonesty/ it's all over your breath."
The caption was lyrics from Beyonce's 2016 album 'Lemonade', which was famously inspired by her relationship with her husband Jay-Z after he was said to have been unfaithful during their marriage.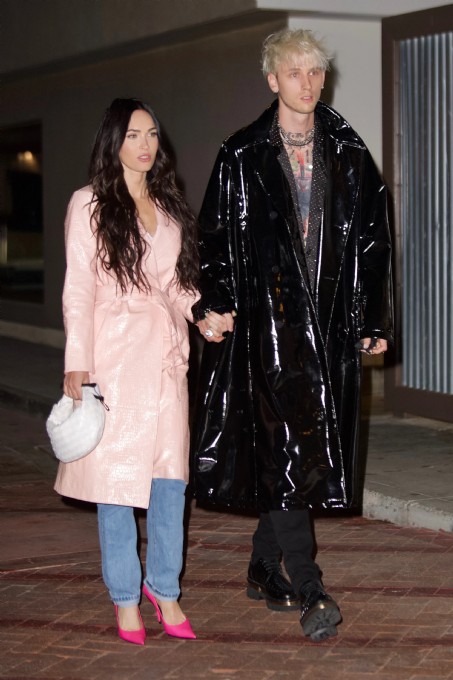 Did Machine Gun Kelly cheat on Megan Fox with his guitarist?
Quickly after the celebrity couple were rumoured to have split, theories emerged stating that MGK could have been involved with his guitarist, Sophie Lloyd.
Sophie released a statement shortly thereafter and refuted the claims, and Megan has since spoken out in support of the musician.
In the aftermath of the initial break-up rumours, a fan commented on Megan's aforementioned Instagram post, they suggested that MGK "got with Sophie", to which Megan replied: "Maybe I got with Sophie."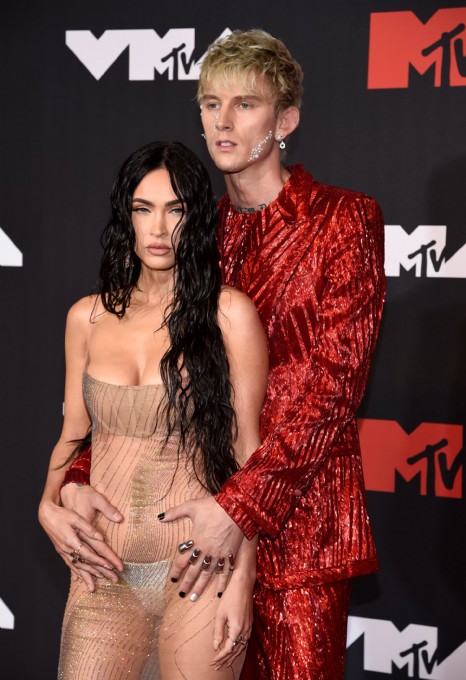 Megan Fox releases a statement denying cheating claims
Megan deleted her Instagram for a short period of time and reignited split rumours after taking off her engagement ring, less than a week later she reinstated her profile and put the rumours to rest.
She shared a screenshot of her statement and disable the comments, it read: "There has been no third party interference in this relationship of any kind. That includes, but is not limited to… actual humans, DMs, AI boys or succubus demons.
"While I do hate to rob you of running random baseless news stories that would have been much more accurately written by ChatGPT, you need to let this story die and leave all these innocent people alone now," she capped off the post.
The statement is now the sole post on her profile and she currently follows no other accounts.
A source revealed to People: "She's now posted that there was no cheating, but she initially thought there was and now is backtracking a bit. She was definitely hinting at infidelity with her first post.
"She regrets making it all so public, but was really upset in the moment," they said.
It's now assumed that the A-list couple is still together and working through a rough patch. An insider told PEOPLE that the stars had a fight over the weekend, leaving her 'very upset', adding that they are not on speaking terms.s.
"Megan is very upset. They had a fight over the weekend and Megan won't speak to him," says the source.
"They haven't officially called off the engagement," said the insider, "but Megan took her ring off," adding that they "have had issues in the past, [but] things seem pretty serious this time."