Ashley Roberts Accidentally Flashes Boobs in Photoshoot with Amanda Holden
The radio presenters, who are enjoying a well-deserved break, posed together for a series of pictures, capturing their fun-filled time in LA.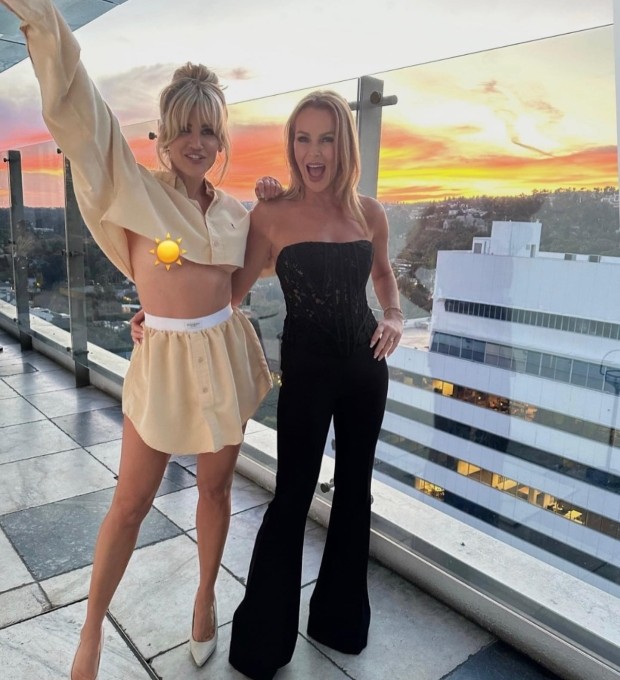 In one shot, Ashley raised her arm, unintentionally exposing more than intended. To share the image without revealing too much, she quickly covered her boob with an emoji. Despite the mishap, the photo was well-received by her followers, who complimented her incredible figure.
Amanda and Ashley have been enjoying their time in Hollywood, with Amanda accompanied by her husband and two daughters. As a gesture of generosity, the Britain's Got Talent judge treated Ashley and other celebrity friends to a lavish meal at the Sunset Tower Hotel. Piers Morgan, Bruno Tonioli, James Arthur, Gary Lineker, and Piers' son Spencer were among the familiar faces present.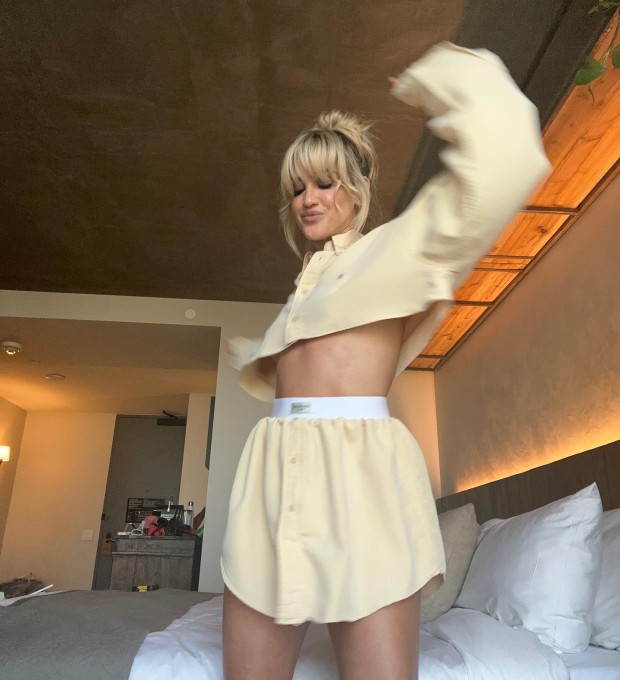 Piers shared a photo from the evening, featuring the star-studded group, and humorously described the gathering as "My kinda dinner party" in the caption. When an inquisitive fan asked who footed the bill, Piers candidly revealed that it was Amanda and her husband Chris Hughes who generously covered the costs.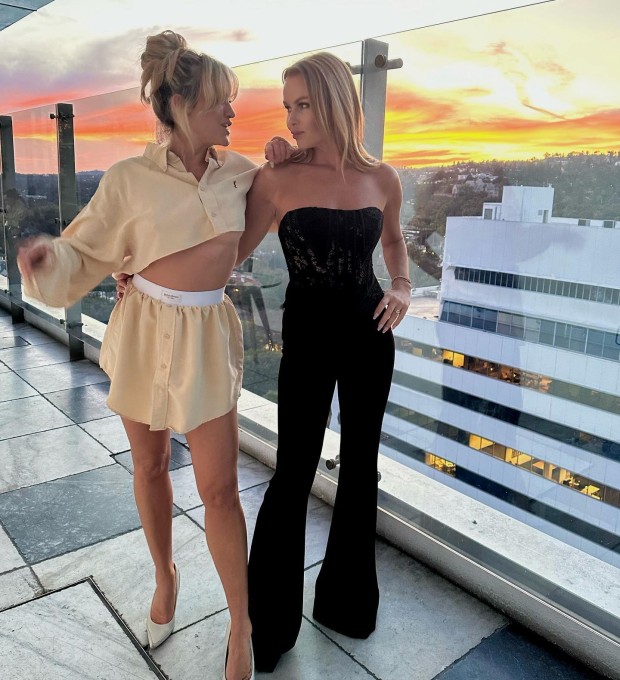 Amanda and Chris are known for their generosity, and their willingness to treat their friends to memorable experiences demonstrates their kind-hearted nature. The holiday in LA continues to provide Amanda Holden and Ashley Roberts with exciting adventures and unexpected moments, creating memories that they and their followers can enjoy.