Australian Prosecutors dropp Case Against Amber Heard Over Yorkshire Terriers Smuggling Allegations
The Australian government confirmed on Wednesday that the Commonwealth Director of Public Prosecutions opted not to prosecute Heard over claims that she provided false information to a court regarding the import of the dogs.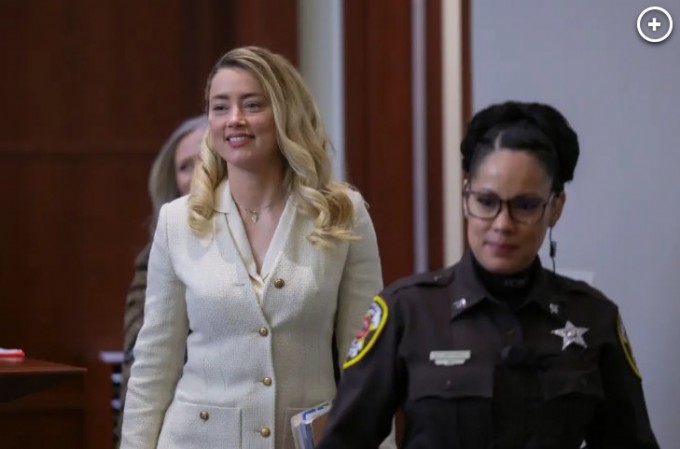 The incident in question dates back to 2015 when Heard and her then-husband, Johnny Depp, attracted significant attention for bringing their pets to Australia while Depp was filming a "Pirates of the Caribbean" movie on the Gold Coast.
The Australian Department of Agriculture, Fisheries and Forestry, responsible for biosecurity regulations, investigated discrepancies between Heard's statements in an Australian court in 2016 and her testimony in a London court in 2020. These contradictions arose during Depp's libel case against The Sun newspaper, where allegations of domestic violence were raised.
In 2016, Heard had admitted to smuggling the dogs and pleaded guilty to providing a false immigration document in Australia's Southport Magistrates Court. She was sentenced to a one-month good behavior bond and a fine of AU$1,000.
The dropped charges were more severe, involving allegations of illegal importation of the dogs, which could have carried a prison sentence of up to 10 years.
Heard's lawyer, Jeremy Kirk, defended his client by stating that the misinformation on her incoming passenger card was due to her jetlag and the assumption that her assistants had taken care of the paperwork.
However, during Depp's 2020 court case in London, a former employee of Depp's claimed that Heard had been well aware of the restrictions on bringing dogs into Australia. The employee further alleged that Heard pressured a staff member to accept responsibility for the quarantine law breach.
Australia's Department of Agriculture, Fisheries and Forestry confirmed that it collaborated with international agencies to investigate Heard's potential false testimony and an employee's possible falsification of a statutory declaration.
Ultimately, the decision not to press charges suggests a conclusion to the legal saga surrounding the Yorkshire terriers' arrival in Australia. Following their discovery in 2015, the dogs were swiftly returned to the United States, and the case added another layer of intrigue to the publicized relationship between Heard and Depp.
Amber Heard welcomed her daughter, Oonagh Paige Heard, via surrogate on April 8, 2021. She has not revealed the identity of the baby's father. In an interview with People magazine, Heard said that she is "so grateful to the incredible surrogate who made this possible" and that she is "looking forward to being a mom."
Heard has said that she plans to raise Oonagh on her own. She has also said that she is open to having more children in the future.
The name Oonagh is of Irish origin and means "beautiful flower." Paige is a common English name that means "young girl."
Heard has been open about her struggles with infertility. In a 2021 interview with Elle magazine, she said that she had been trying to get pregnant for years and that she had undergone IVF. She said that she was "devastated" when she learned that she could not carry her own child.
Heard's decision to have a child via surrogate has been met with mixed reactions. Some people have praised her for her bravery and for choosing to become a single mother. Others have criticized her for not being open about the identity of the baby's father.
Despite the criticism, Heard has said that she is "not ashamed" of her decision and that she is "proud" to be a mother. She has also said that she is "excited" to start this new chapter in her life.