Bad Bunny's ex girlfriend Carliz De La Cruz Hernández sues him after Kendall Jenner romance
According to The Associated Press, Carliz De La Cruz Hernández claims in a new lawsuit filed in a Puerto Rico court this month that her now-famous "Bad Bunny, baby" voice note was used for profit without her consent.
The phrase can be heard in two of Bad Bunny's hit songs: "Pa Ti" and "Dos Mil 16."
The former has 355 million views on YouTube and more than 235 million Spotify streams, while the latter has more than 60 million views on YouTube and 280 million Spotify streams.
De La Cruz alleges in the court docs, per AP, that Bad Bunny (real name: Benito Antonio Martínez Ocasio) offered her $2,000 to buy the recording in 2022 and she declined.
She claims he went ahead and used it without her permission – and she is now seeking at least $40 million.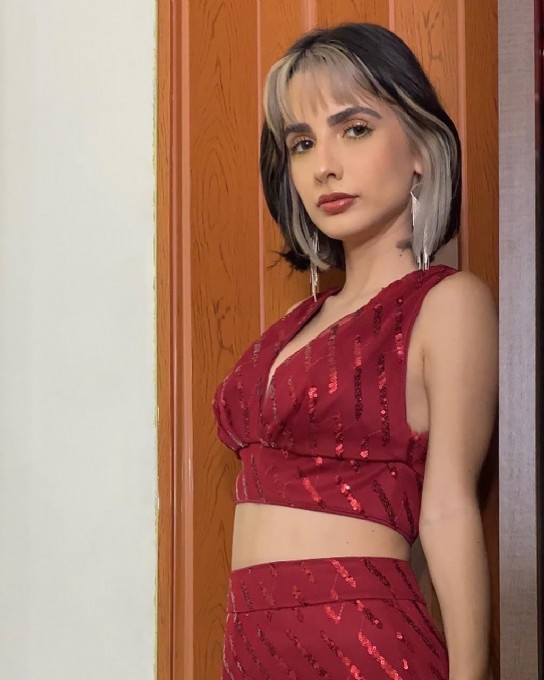 The filing also alleges that De La Cruz's "distinguishable voice" has been used by her ex in "songs, records, promotions, worldwide concerts, television, radio and social and musical platforms," without her permission.
"Since then, thousands of people have commented directly on Carliz's social media networks, as well as every time she goes to a public place, about the 'Bad Bunny, baby.' This has caused, and currently causes, that De La Cruz feels worried, anguished, intimidated, overwhelmed and anxious," the lawsuit states.
The Grammy winner, 29, isn't the only person De La Cruz is suing, however. She also named her ex's manager, Noah Kamil Assad Byrne, in the lawsuit.
The two did not immediately respond to Page Six's requests for comment.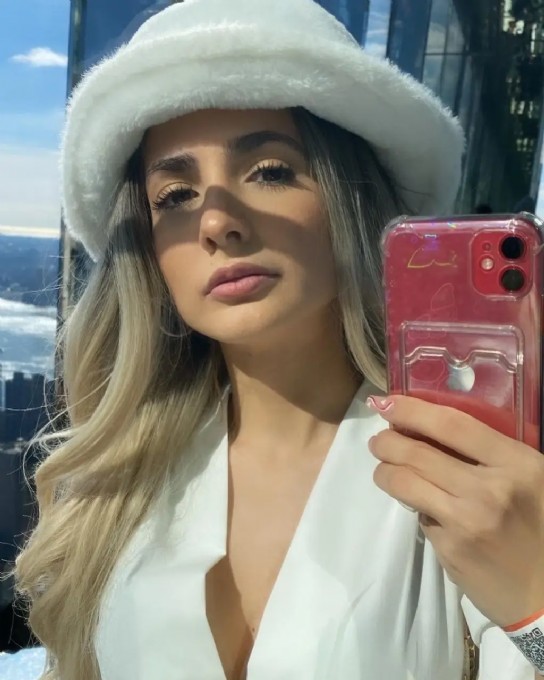 The former couple began dating in 2011 and began studying together at the University of Puerto Rico shortly afterward.
They also reportedly worked together at a local grocery store in Arecibo, with the musician often seeking her opinions on his music during the early years of their relationship.
During this time, De La Cruz was reportedly in charge of her beau's scheduling, handling invoices and contracts.
The new lawsuit alleges that when De La Cruz came up with "Bad Bunny, baby," in 2015, the singer personally asked her to record herself saying it. She then recorded the now-famous audio in a bathroom and sent it to him.
The pair got engaged the following year but called it quits after De La Cruz was accepted into the University of Puerto Rico's law school and Bad Bunny was signed to Rimas Entertainment.
They briefly rekindled their romance in 2017 but ultimately went their separate ways. Five years later, a rep for Bad Bunny allegedly reached out to De La Cruz.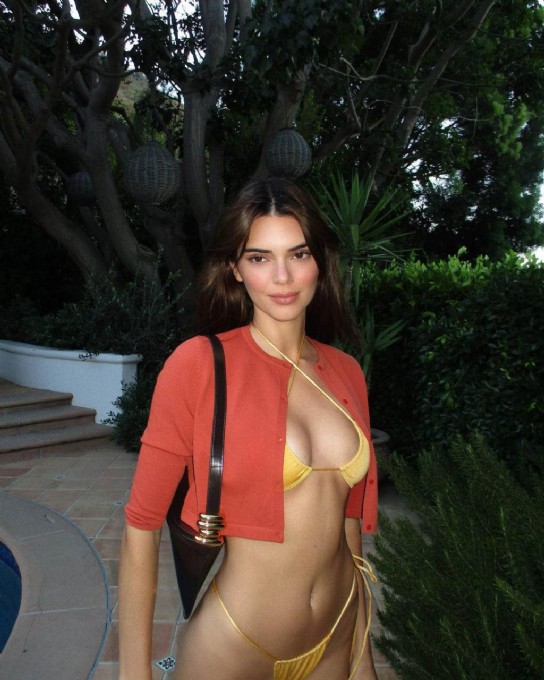 "In that call, [the representative] said, 'I know you don't like to talk about Voldemort [comparing Martínez to the villain in 'Harry Potter'], but I need to ask you something," the lawsuit states, per AP.
De La Cruz declined the offer of $2,000 for the voice recording, according to the lawsuit. However, it was still used for Bad Bunny's "Un Verano Sin Ti" album.
Since calling it quits with De La Cruz, Bad Bunny has most recently been linked to Kendall Jenner after they were seen on dinner date last mont.
The supermodel's ex-boyfriend Devin Booker unfollowed her Instagram days later, seemingly signifying the start of a feud with the "Me Porto Bonito" singer.
The rumored new couple were then seen leaving Beyoncé and Jay-Z's 2023 Oscars afterparty together last week.