Baltimore Ravens Face Uncertainty as Marlon Humphrey's Injury Looms Ahead of Browns Clash
With the NFL training camp in full swing, injury concerns have taken center stage, affecting teams' preparations for the upcoming season.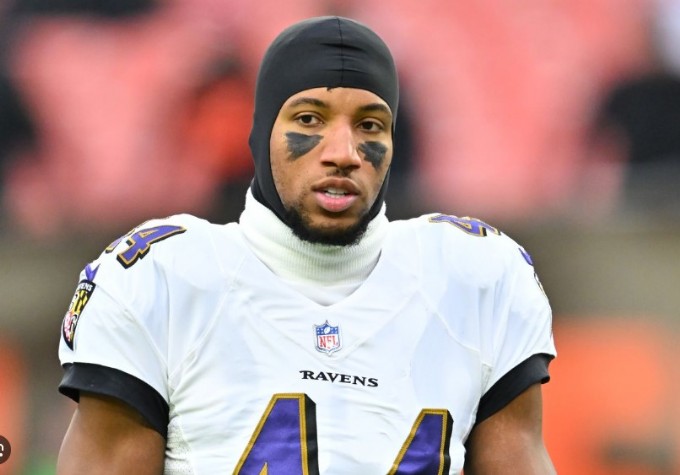 Injury Woes Across the AFC North: As the AFC North teams gear up for the upcoming season, injury challenges have plagued multiple squads. The Cleveland Browns, in particular, have witnessed notable players such as DE Myles Garrett, CB Denzel Ward, and OT Jack Conklin leaving practice due to injuries. This trend is not unique to the Browns, as injuries are a prime concern for NFL teams during training camp.
Additional injuries have impacted the Browns' roster, with WR Elijah Moore nursing a rib injury and several other players facing physical challenges. In the wider context of the AFC North, Cincinnati Bengals QB Joe Burrow's injury has captured headlines, emphasizing the critical role of player health during the preseason.
Marlon Humphrey's Injury Adds to Ravens' Worries: On Wednesday, the Baltimore Ravens were dealt a significant blow with news of Marlon Humphrey's injury. The extent of the injury, currently estimated to sideline him for "a little over a month," has raised concerns regarding his availability for the upcoming season. This timing places Humphrey's potential return perilously close to the beginning of the season, leaving his participation in the initial matches uncertain.
Should Humphrey's recovery timeline extend, the Ravens risk missing his defensive prowess in critical matchups. Rock Ya-Sin, currently on his third team in five seasons, would likely step into the role of the Ravens' top cornerback. Despite being an early Round 2 pick in 2019, Ya-Sin's performance hasn't matched his draft status.
Impact on Ravens' Schedule: As the Ravens navigate Humphrey's injury and its potential repercussions, their schedule presents a series of challenging matchups. If Humphrey's recovery spans beyond the expected duration, the Ravens will face the Houston Texans and the Cincinnati Bengals without their star coverage player. Moreover, the Ravens are slated to meet the Indianapolis Colts before their anticipated Week 4 clash with the Browns. A lingering injury could further affect key matches against the Pittsburgh Steelers and Tennessee Titans following the Browns encounter.
With the Ravens aiming to solidify their position in the AFC North, the uncertainty surrounding Marlon Humphrey's injury casts a shadow over their preparations for the upcoming season. As kickoff approaches, the Ravens will diligently monitor Humphrey's recovery progress, hoping to secure his presence on the field for the critical matchups that lie ahead.