Barbenheimer: The Hottest Movie Event of 2023 Revealed
The unique double feature showcases two contrasting films, Barbie and Oppenheimer, captivating audiences with their diverse themes and acclaimed directors, Greta Gerwig and Christopher Nolan.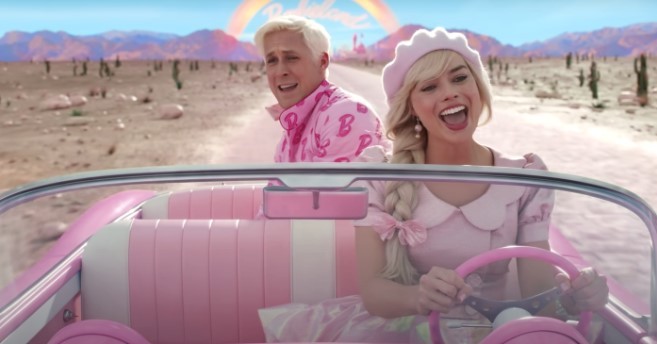 The Barbenheimer Buzz
Barbenheimer, affectionately dubbed "Boppenheimer" by some, has taken the internet by storm, amassing a massive following of movie enthusiasts eagerly anticipating its release. With the simultaneous launch of Barbie and Oppenheimer, both produced by Universal and Warner Bros. respectively, moviegoers are in for a one-of-a-kind cinematic experience.
Why Barbenheimer Is a Must-See
What makes Barbenheimer a must-see event? The answer lies in the stark contrast between the two films. Oppenheimer delves into the brooding tale of a man responsible for creating a weapon capable of altering humanity's fate, while Barbie offers a vibrant world of hot pink, glitter, and John Cena as a Mermaid Ken. Christopher Nolan's mastery in crafting austere epics complements the female-focused touch that Greta Gerwig brings to Barbie, creating a cinematic feast for diverse tastes.
The Box Office Predictions
As anticipation builds, industry experts have predicted staggering box office numbers for the Barbenheimer double feature. According to Puck cofounder Matthew Belloni, Barbie is expected to make a splash with a projected $110 million opening weekend, while Oppenheimer is anticipated to rake in $49 million. AMC Theatres, reporting a surge in advance ticket sales, indicated that more than 40,000 people have already secured their seats for the Barbenheimer extravaganza.
Barbenheimer's Impact on the Industry
Barbenheimer's simultaneous release of two highly anticipated films has generated excitement among actors as well. Stars Margot Robbie and Greta Gerwig, associated with Barbie, were spotted showing their support for Oppenheimer with tickets to the rival movie. Similarly, Cillian Murphy, portraying Robert Oppenheimer, expressed his enthusiasm for both films, highlighting the significance of having two exceptional creations hit theaters on the same day.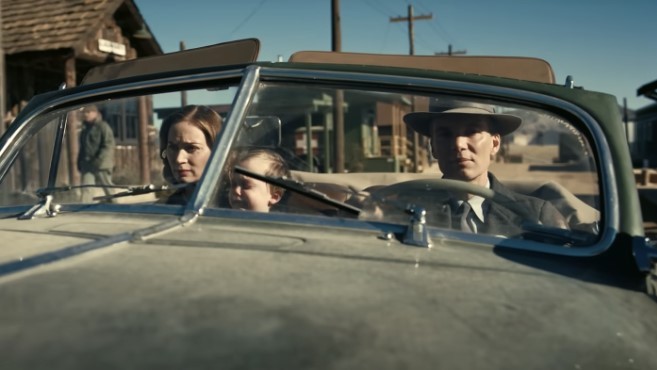 Choosing the Perfect Barbenheimer Order
The great debate among Barbenheimer fans centers on the best viewing order. The options "Barbieheimer" and "Oppenbarbie" have sparked intense discussions, with enthusiasts torn between starting their day with a fizzy comedy or a profound exploration of mankind's future. Ultimately, the choice rests with the individual, ensuring a tailor-made movie experience.
Unofficial Barbenheimer Merchandise
The Barbenheimer craze has led to a plethora of unofficial merchandise flooding the online market. T-shirts displaying imaginative mashups of Barbie and Oppenheimer logos, as well as creative scenes featuring characters from both films, have become popular collector's items.
Tom Cruise's Support for Barbenheimer
Despite initial speculations, Tom Cruise, the star of Mission: Impossible — Dead Reckoning Part One, has shown unwavering support for Barbenheimer. Sharing photos with tickets to both Barbie and Oppenheimer, Cruise praised the exciting summer movie lineup, celebrating the legendary Indiana Jones and welcoming the explosive and vibrant Barbenheimer double feature.
Prepare yourself for an unforgettable movie event as Barbenheimer takes the cinema world by storm on July 21, 2023. Embrace the diversity, contrast, and excitement as Barbie and Oppenheimer showcase their brilliance together on the big screen. Get your tickets early and immerse yourself in the magic of Barbenheimer, the movie event of the year!