Baywatch star Donna D'Errico, 54, SLAMS critic who called her bikini video 'raunchy'
Baywatch vet Donna D'Errico has clapped back at her haters once again.
On Monday the 54-year-old blonde beauty took to her Insta Stories to slam critics who said her most recent bikini post on social media was 'raunchy.'
A publication had called the star, who modeled a pink suit earlier this month, that word in their headline as they shared an image of her in a red string bikini.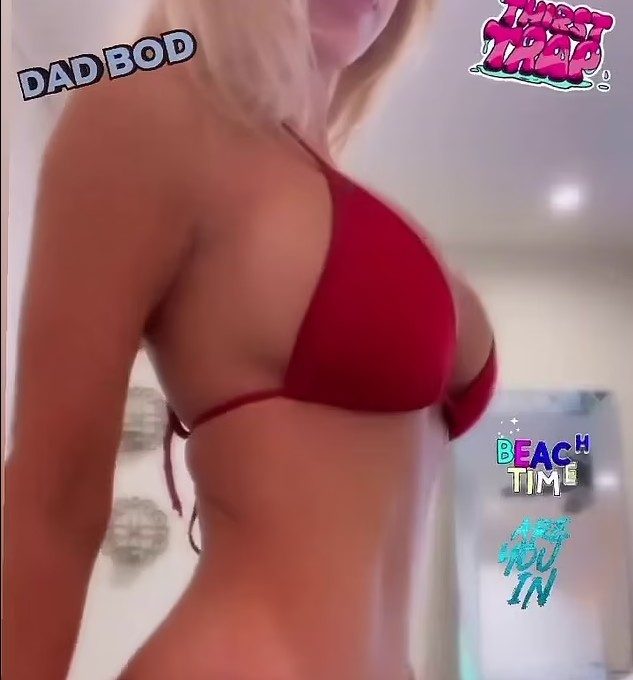 They were basing their article on a Sunday post where Donna was showing off her very slender and toned figure as she was dancing in her Los angeles bedroom while in a tiny two piece.
The suit covered her body with no wardrobe malfunctions and her dancing was normal with no twerking or rude moves but she was still she was pegged as a 'raunchy' woman.
In her first post that sparked the new controversy, D'Errico was seen moving her body around for the camera while her face was partially covered.
'Here's me modeling my new line of bathing suits for women over 50. Follow me for more AARP tips,' she joked to her followers.
Over the photo she wrote, 'Beach time, Are you in? Dad Bod and Thirst Trap.'
Most of the comments were positive with one writing, 'Wow! You are an inspirational woman, Donna, what a body!!!' and another saying, 'Genetic lottery winner.'
'Good Lord. Hey, can I get a 60th birthday shout out please?' added one fan and another added, 'Donna, you still look fantastic....Would you ever go back if they did a Bay Watch reunion?'
She also let fans know she is now on TikTok, a short-form video hosting service owned by the Chinese company ByteDance which has come under scrutiny lately from the White House.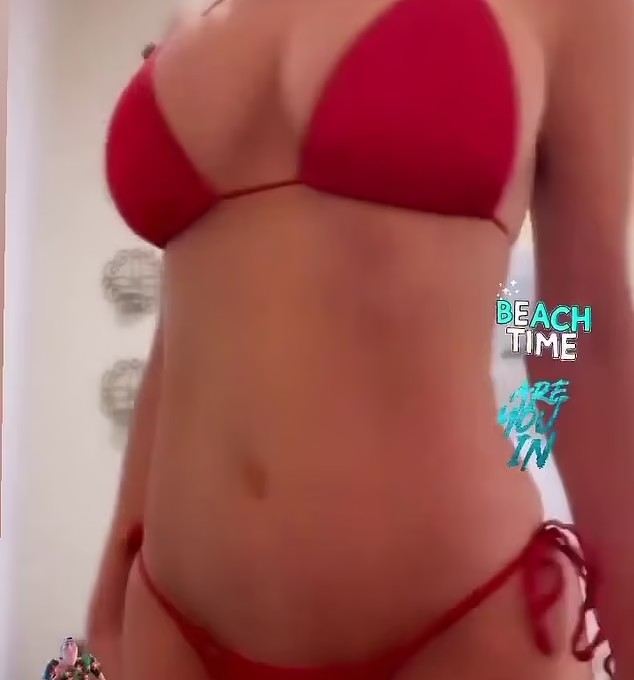 Soon after, an outlet criticized Donna by saying she had a 'raunchy' TikTok account with 'saucy bikini photos.'
Donna was not taking the label well.
She countered with, 'Um... it's literally one single video of me standing in a bikini. Nice clickbait but I don't appreciate it since I'm not raunchy and don't post or do raunchy stuff.'
She is right - most of her Instagram posts are of tame compared with what some others are doing these days on social media.
Donna looks more Victoria's Secret model than 'raunchy.'
This comes after Donna took aim at claims made last year that she was 'too old' to model swimwear.
'Quite a few women complained about the 4th of July video I posted in a red white & blue bikini because they thought I was "classier than that" and "too old to wear a bikini" and, my favorite, "desperate,"' shared the bombshell.
'Let me tell you something that might surprise you. I can actually wear and do literally whatever I want. ❤️.'
Donna was born Donna Jeanette D'Errico in Alabama in 1968.
She posed for Playboy as its Playmate of the Month for September 1995 and had a starring role on the television series Baywatch.
She continues to act in films and on television.