Beyoncé Draws Inspiration from Bob Mackie and Studio 54 for Renaissance World Tour Outfits, Honors Black Designers on Juneteenth
The renowned musical icon showcased various outfits from her recent show in Amsterdam, explaining that legendary fashion designer Bob Mackie and the disco-era fashion of Studio 54 heavily influenced her designs.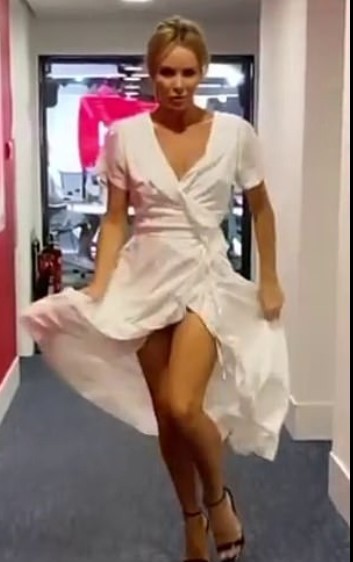 The 41-year-old superstar expressed her pride in featuring prominent Black designers on her tour, just a day before Juneteenth, a holiday that commemorates the end of slavery for Black Americans. In one Instagram post, Beyoncé stunned her followers with a hot pink halter dress adorned with sparkling sequins and a crisscrossing neckline. The outfit boasted a sizable cutout accentuating her cleavage and sky-high slits that showcased her toned legs. Completing the ensemble were pointy silver heels, detached pink gloves, and a sleek pair of black bug-eyed sunglasses. Onstage photos captured her wearing a tiered coat covered in glittering pink faux fur while surrounded by talented female musicians and dancers, including one who played a silver alto saxophone.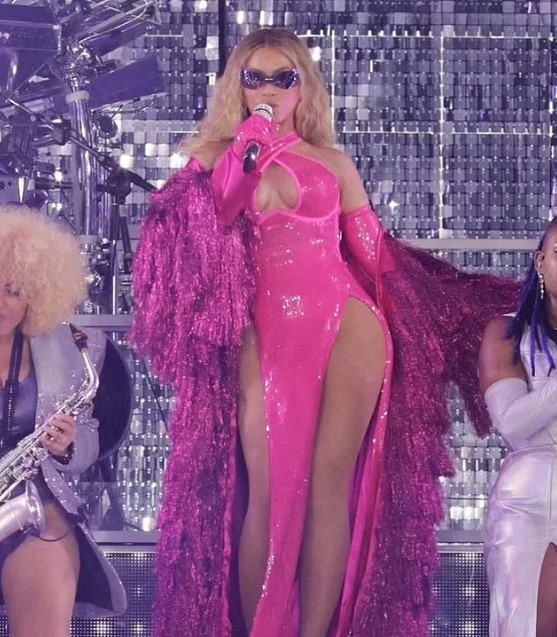 Beyoncé explained in her caption that she began designing the collection over a year ago, drawing inspiration from the Renaissance period, Studio 54, Bob Mackie, and the disco era. She aimed to infuse a modern twist into Mackie's iconic designs, which were famously worn by Cher, Carol Burnett, Doris Day, Lucille Ball, and others. The singer-songwriter also incorporated elements of her own sporty clothing label, Ivy Park, into the outfits. She expressed her excitement in sharing the collection with her fans and her pride in featuring talented Black designers during her show on Juneteenth.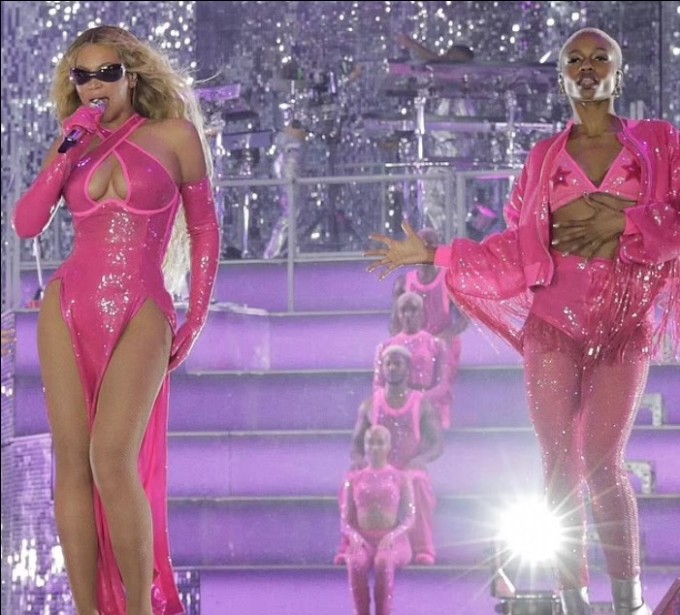 In another post, Beyoncé highlighted the fact that every outfit she wore during the final show of the weekend had been exclusively created by Black designers, as a tribute to Juneteenth. However, some fans noted that she did not credit the designers in her posts, missing an opportunity to provide them with significant exposure through her highly anticipated Instagram updates.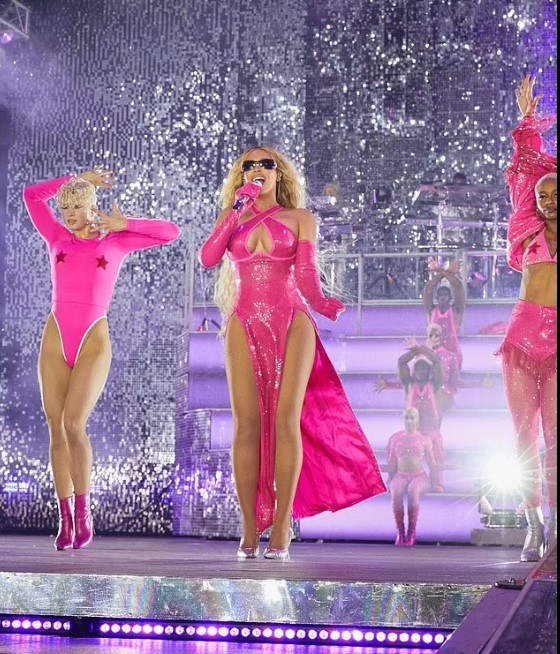 The photos shared by Beyoncé displayed her captivating performance in various stunning ensembles, backed by gleaming silver tinsel and illuminated lavender steps. Accompanied by backup dancers dressed in matching pink outfits, the singer captivated the audience with her dazzling stage presence. She donned a red bodycon dress embellished with beads and featuring a high slit, showcasing her hourglass figure. Throughout the concert, Beyoncé impressed her fans with a series of eye-catching looks, including a metallic gray mini dress, a futuristic silver bodysuit, a red ensemble with thigh-high boots, and a striking black-and-yellow python-like bodysuit.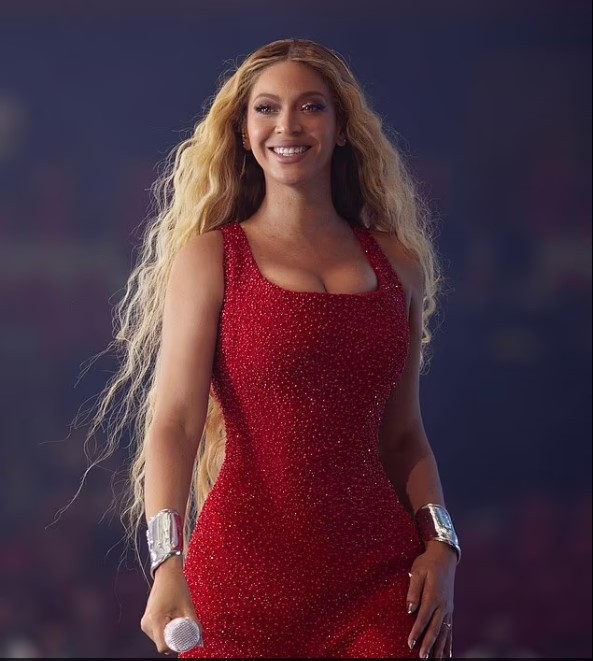 The Renaissance World Tour is Beyoncé's ongoing ninth concert tour in support of her seventh studio album, Renaissance. With each performance, she continues to leave audiences in awe with her talent, fashion choices, and dedication to celebrating Black designers and cultural milestones like Juneteenth.