Beyonce Rocks Pink Barbiecore Look During North Carolina Tour Performance
The dazzling 41-year-old songstress, a true embodiment of grace and allure, took the stage with an aura that was nothing short of mesmerizing. Her pink mini dress, adorned with an opulent feathered shoulder, seemed to be a work of art in motion, perfectly accentuating her lithe and slender physique. The dress, a true masterpiece, boasted a one-shoulder design that effortlessly married contemporary flair with timeless elegance. The addition of opera gloves and a gracefully draping sash added an extra layer of sophistication to an already exquisite ensemble.

Beyoncé's sartorial prowess extended beyond the dress itself, encompassing a bold and fearless selection of accessories that underscored her iconic status as a fashion trailblazer. The juxtaposition of over-the-knee stockings layered atop delicate beige fishnet stockings was a daring choice that demonstrated her knack for pushing the boundaries of convention. These legwear choices, when paired with high-heeled shoes secured by the classic Mary Jane straps, created an ensemble that was a harmonious symphony of audacity and refinement. And let's not forget the fringed pink glasses — a whimsical touch that both baffled and captivated observers, leaving them wondering if she possessed a unique way of seeing the world.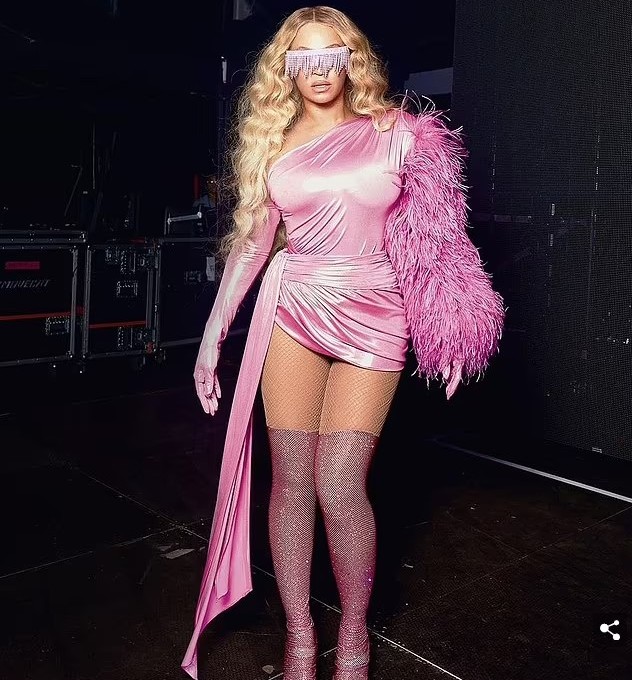 The ensemble, with its seamless fusion of modernity and tradition, also paid homage to bridal aesthetics. The sweeping black veil that cascaded down her back added an element of mystique and allure that transported the audience into a realm of enchantment. The meticulous attention to detail was further highlighted by the presence of the elegantly adorned long earrings and gloves, showcasing Beyoncé's commitment to creating an all-encompassing visual masterpiece.

In the realm of social media, the aftermath of Beyoncé's bold fashion statement was nothing short of a digital love affair. Her Instagram feed was flooded with an outpouring of adulation, with fans and followers showering her with praise and admiration. A sentiment like "She is a goddess" captured the collective awe, while expressions of gratitude, such as "Greatest show I've been to in my life. Thank you Queen," underscored the profound impact of her artistry. A playfully dramatic comment added a touch of humor, imagining a scenario where her electrifying performance had metaphorically brought about their demise.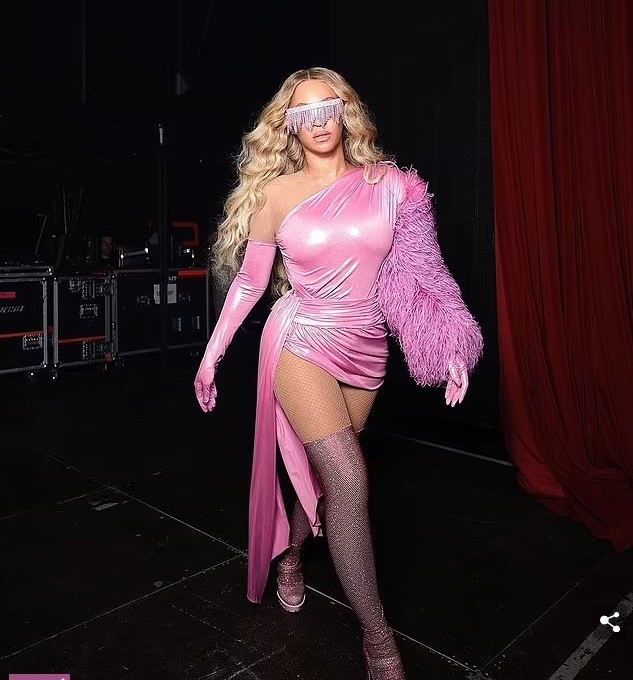 ThThe Renaissance Tour, heralded as a transformative spectacle, was unveiled to the world on that momentous day of February 1, 2023. Embarking on its journey from Stockholm, Sweden, on May 10, 2023, the tour promised to be a captivating odyssey of musical and visual innovation. With its grand finale scheduled for October 1, 2023, the tour traversed continents, leaving audiences awe-inspired by its fusion of cutting-edge performances and unparalleled artistic grandeur.

One chapter of this musical journey stands out prominently – a chapter that unfolded amidst a torrential downpour in Washington, DC. Undeterred by the adverse weather that caused a two-hour delay, Beyoncé illuminated the stage in a resplendent sequined bodysuit and knee-high metallic boots, showcasing her unshakeable resilience and unwavering dedication to her craft. The audience at the FedExField was witness to a truly awe-inspiring display of artistry and showmanship.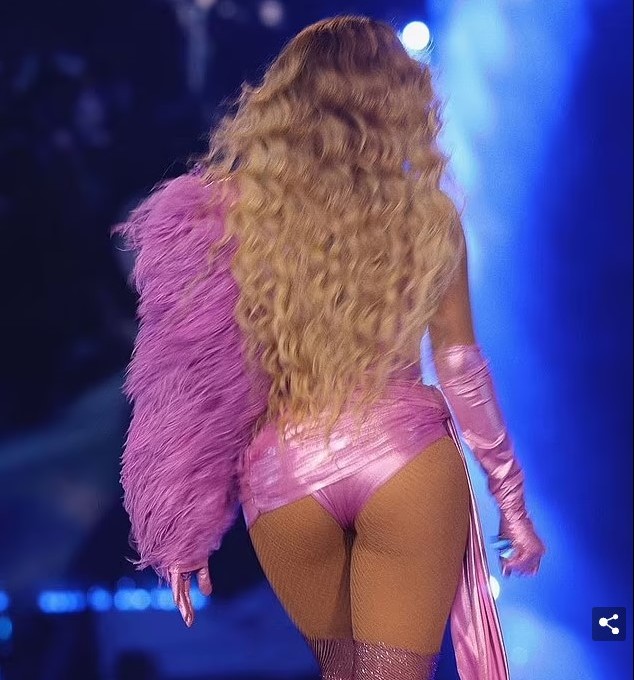 Amidst the glamour and spectacle, Beyoncé's connection with her fans shone through. Extending the train service by an additional hour exemplified her commitment to ensuring that concertgoers' holistic experience remained paramount. This act of benevolence not only underscored her appreciation for her admirers but also cemented her status as a true artist who cares deeply about the impact of her work.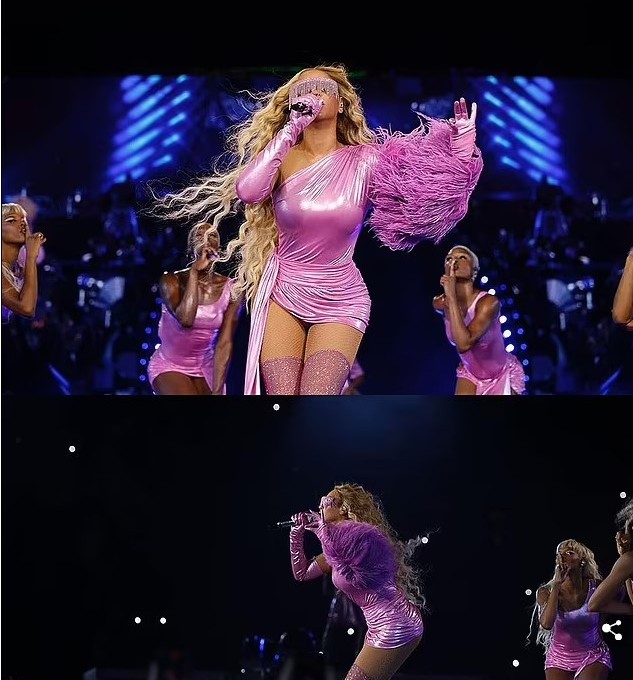 As the tapestry of the Renaissance Tour continued to unfold, Beyoncé's artistry and avant-garde fashion choices merged seamlessly, creating an unparalleled legacy in the annals of entertainment history. With each performance, she redefined her position as a global icon, leaving an indelible mark on the ever-evolving landscape of the music industry. Beyoncé, a true artistic virtuoso, reigns supreme as she continues to captivate hearts, minds, and imaginations across the globe.