Beyonce Stuns in Captivating Ruby Red Leotard During Las Vegas Tour Stop
The renowned singer took the stage in a jaw-dropping ruby red leotard that left little to the imagination and showcased her incredible artistry.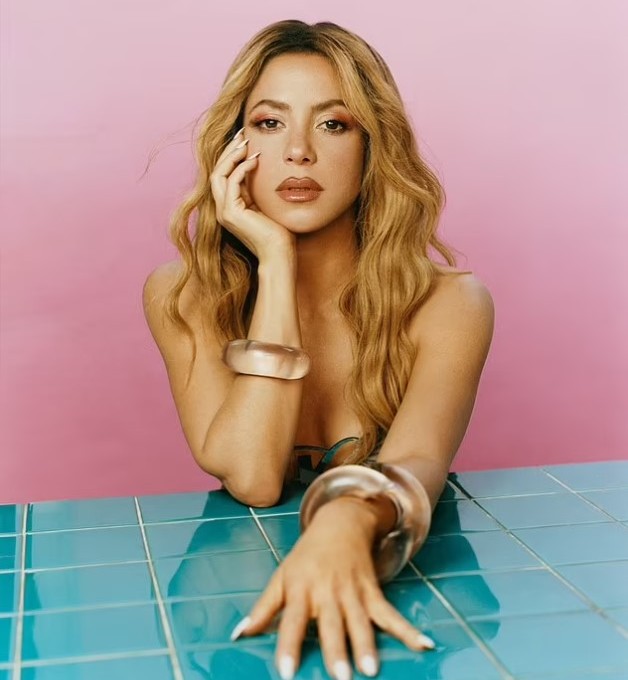 The 41-year-old music sensation unveiled this sensational look to her massive Instagram following of over 300 million fans the following morning. In a 10-slide post, Beyonce flaunted her show-stopping ensemble—a dazzling red sequined outfit that featured coordinating red tights and sheer opera gloves that extended gracefully to her toned biceps. The outfit was elevated with a striking red, ruffled backsplash that cascaded like an intricate cape, reminiscent of a peacock's majestic display.
This bedazzled attire bore a resemblance to Dorothy's iconic ruby slippers from The Wizard of Oz, and to complete the comparison, Beyonce donned red heels that echoed the enchanting theme. The Las Vegas show marked her second performance in the city as part of her Renaissance World Tour, a testament to her boundless energy and passion for her craft.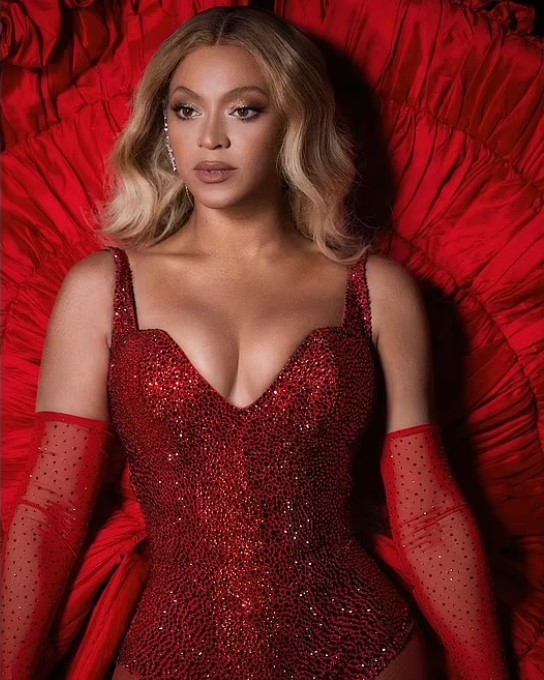 The Texas-born superstar's performance attire on Sunday was a departure from her previous show where she showcased a white feather coat and a black PVC bodysuit that contrasted beautifully with her honey-blonde locks, stylishly parted down the middle. The Grammy-winning artist accentuated her look with diamond bracelets on her wrists and ankles, as well as diamond earrings that framed her flawless visage.
Beyonce's stage presence was further enhanced by the dazzling ring on her finger, symbolizing her enduring marriage to rapper and entrepreneur Jay-Z, 53, since 2008. The power couple shares three children—Blue Ivy, 11, and fraternal twins Rumi and Sir, six—while also amassing a staggering $3 billion fortune together.
Through her Instagram platform, where she boasts an astounding 316 million followers, Beyonce has been sharing captivating glimpses from her ongoing tour. Her tour itinerary includes a stop in Los Angeles, where she will perform for Hollywood's elite. The singer's show in Vegas left spectators in awe as she elevated herself from the stage like a magnificent phoenix, showcasing the remarkable production design that defined her performance.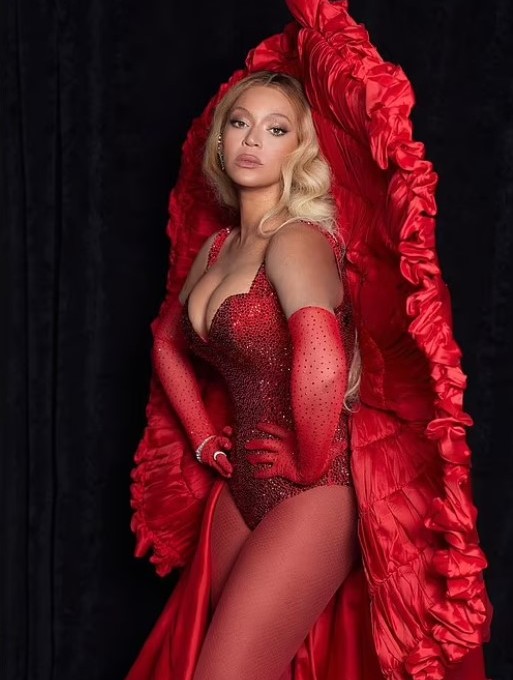 While Beyonce refrained from adding captions or designer tags to her Instagram posts, her prowess on stage speaks volumes. The entire tour, her ninth, is projected to generate around $300 million, as per Billboard estimates.
Beyonce's Renaissance World Tour commenced in Stockholm, Sweden, captivating a sold-out crowd of over 90,000. The tour's grandeur was further evident during her London show, where a staggering 240,000 attendees filled Tottenham Hotspur Stadium. The tour has since embarked on its Western European leg after enthralling audiences in Toronto, Chicago, and New Jersey's MetLife Stadium.
Anticipating an epic finale, Beyonce is set to conclude the tour in Kansas City on October 1, following several more performances. However, logistical and production issues did lead to the cancellation of a Pittsburgh concert on August 3.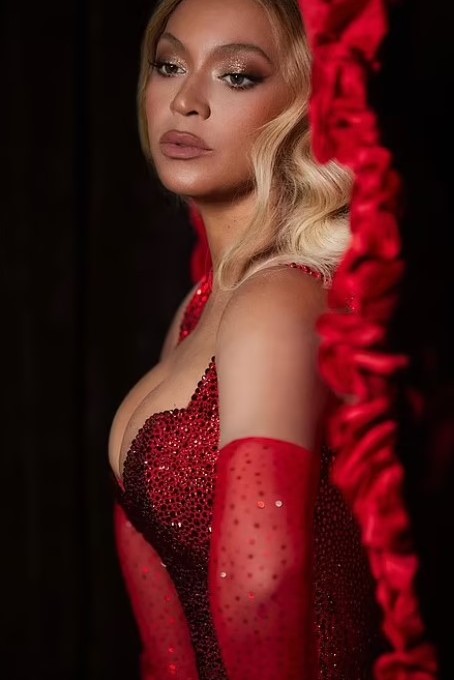 Beyonce's talent extends beyond singing, with a remarkable acting career featuring prominent roles in acclaimed movies such as Dreamgirls, The Lion King, and The Pink Panther. Her creative prowess is evident in directing visual albums like Lemonade and Black Is King, along with the concert documentary Homecoming. Her accolades also include an Oscar nomination for co-writing the song "Be Alive" for the movie King Richard.
The Renaissance World Tour follows a legacy of successful tours, solidifying Beyonce's status as one of the greatest artists of our time. The sold-out tour has not only shattered records as the highest-grossing tour by a Black artist but has also contributed to local economies across its tour stops. As a philanthropic gesture, Beyonce has been awarding scholarships worth $1 million to students in colleges and universities situated in cities along her tour, reflecting her commitment to uplifting the next generation.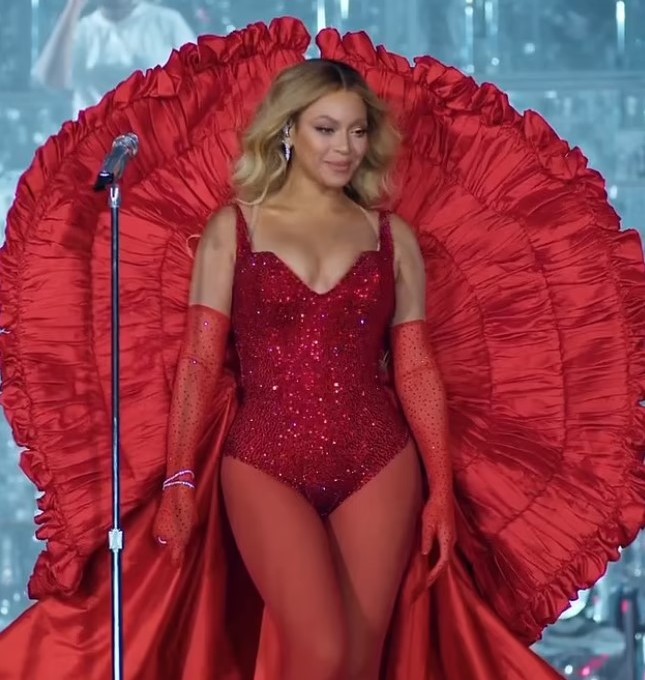 Beyoncé: The Queen of Pop
Beyoncé is an American singer, songwriter, actress, and businesswoman. She is one of the best-selling music artists of all time, with over 200 million records sold worldwide. She has won 28 Grammy Awards, the most by any female artist.
Beyoncé was born in Houston, Texas, and began her career in the early 1990s as a member of the girl group Destiny's Child. The group released four albums and had numerous hit singles, including "Bills, Bills, Bills" and "Say My Name." Beyoncé went solo in 2003 and has released six studio albums, all of which have been critically acclaimed and commercially successful.
Beyoncé is known for her powerful vocals, elaborate stage shows, and confident image. She has been praised for her work ethic, business acumen, and commitment to social justice. She is a role model for many young women and is considered one of the most influential people in the world.