Bianca Censori's Dramatic Style Transformation Sparks Fan Speculations Before Marriage to Kanye West
The 28-year-old Yeezy architectural designer has undergone a striking metamorphosis in recent months, a change that coincides with reports of her marriage to the hip-hop icon.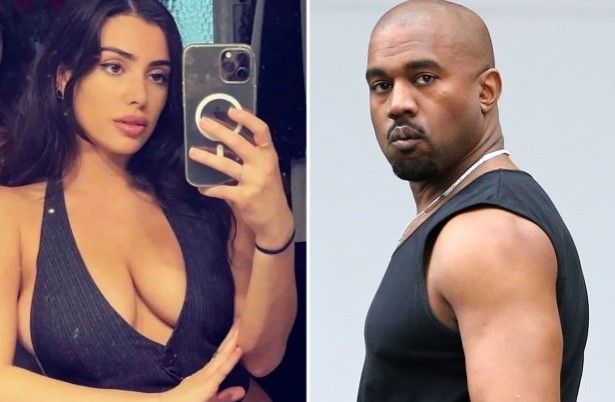 Notably, Bianca has adopted a short pixie haircut and frequently dons form-fitting bodysuits that leave little to the imagination. Her previous look featured long, dark brunette hair that cascaded halfway down her back. However, her recent image makeover includes a drastic shift to bleached blonde locks, a complete departure from her hair color last year.

Before her reported marriage to Kanye West at the beginning of the year, Bianca was often seen wearing tops with plunging necklines. Yet, a discernible transformation in her style has taken place since entering into her current relationship. She now predominantly opts for nude two-piece ensembles and bodysuits, a fashion choice that drew attention during her recent trip to Italy, where some locals criticized her outfits as "indecent."

On a Reddit thread, an observant user shared throwback pictures of Bianca, highlighting the stark contrast in her appearance before she became publicly linked with Kanye West. The user's commentary suggested a sense of concern, as they speculated on whether Kanye's influence had led to a shift in her fashion choices.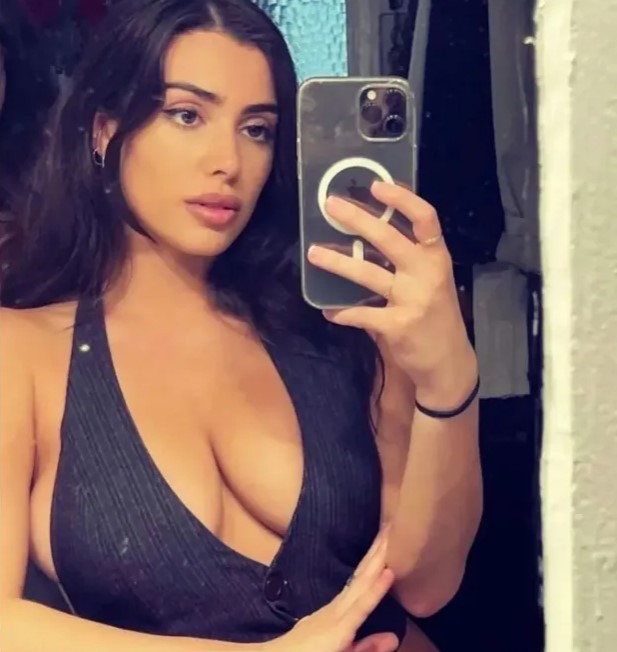 "I now believe he truly is on a mission to humiliate and humble beautiful women by making them wear ugly clothes and look stinky. She looked so hot, now she kinda looks like Pete Davidson," the user expressed, inviting discussions from fellow Redditors.

Fans engaged in the conversation, with one user expressing their preference for Bianca's former appearance, noting that the longer dark hair suited her better. Questions and concerns emerged about Kanye's apparent impact on the women he dates, prompting discussions about the distinctive aesthetic he seems to encourage.

The discussion turned towards the noticeable shift in Bianca's demeanor since her involvement with Kanye West. As images emerged of the couple's visit to Italy, some fans perceived a change in her expression and attitude. Critics speculated that Bianca appeared less joyful and more subdued in the candid shots, prompting discussions about the dynamics of her relationship with Kanye.

As fan opinions and speculations continue to circulate, it's clear that Bianca Censori's style evolution and its potential implications have captivated the attention of followers worldwide. With ongoing discussions on platforms like Reddit, fans remain intrigued by the intersection of personal style, relationships, and public perceptions.
Bianca Censori's Journey to Love and Design

In the world of glitz, glamour, and artistic brilliance, the story of how Bianca Censori crossed paths with iconic rapper Kanye West is a tale that mirrors the unpredictable twists of fate. Bianca's journey is not just one of romantic connection but also a testament to her thriving career as a visionary architectural designer.

A Fusion of Talent and Destiny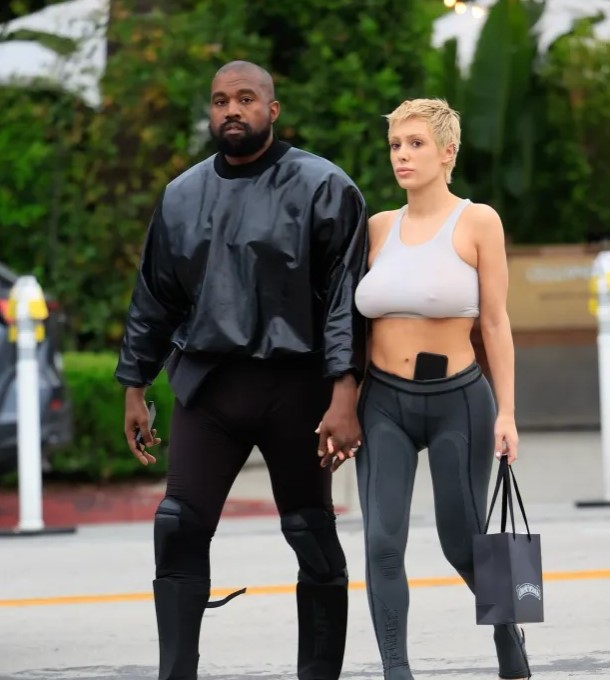 Bianca Censori, an accomplished architectural designer aged 28, first stepped into the spotlight with her impeccable creativity and unique design sensibilities. Born with an innate passion for art and architecture, Bianca's journey was marked by a determination to carve a niche for herself in the competitive world of design.

It was this very pursuit of her passion that brought her to the attention of none other than Kanye West, a global music sensation with an equally impressive taste for innovation. Their paths converged in the most serendipitous way, initiating a connection that would transcend their individual accomplishments.

From Design to Romance

Bianca's professional journey gained significant momentum when she began collaborating on architectural projects with a signature style that blended sleek modernism with avant-garde aesthetics. Her design philosophy resonated with Kanye's vision, and their first meeting reportedly occurred during discussions about a groundbreaking architectural project.

As their creative energies intertwined, it wasn't long before a personal connection blossomed. The bond between the two luminaries grew stronger, leading to a love story that captured the imagination of fans and admirers worldwide. The subsequent reports of their marriage at the beginning of the year left many intrigued about the union of their creative minds and hearts.

Architectural Ingenuity and Personal Transformation

Bianca Censori's influence extends far beyond her romantic association with Kanye West. Her innovative designs have garnered attention for redefining the boundaries of architectural aesthetics. Her ability to blend functionality with artistry has resulted in structures that are not just functional but also awe-inspiring works of art.

With her distinct approach to design, Bianca's portfolio showcases a diverse range of projects, each marked by her unique imprint. Her creative journey showcases an evolution from her early designs to her current innovative creations, mirroring her own journey of self-discovery and growth.

A Bright Future Beckons

As the world watches the unfolding chapters of Bianca Censori's life and career, it's evident that her tale is one of resilience, creativity, and unforeseen connections. Her serendipitous encounter with Kanye West not only sparked a love story but also fostered a creative partnership that promises to leave a lasting impact on the worlds of design and art.

Bianca's story reminds us that life's most beautiful moments often arise from unexpected circumstances. Her journey from a passionate architectural designer to a beloved figure in the entertainment sphere exemplifies the power of pursuing one's dreams with unwavering determination.

As the world eagerly anticipates the next chapters in Bianca's story, one thing remains clear: her fusion of talent and destiny will continue to captivate the hearts and minds of those who appreciate both artistic innovation and the magic of love.