Bijou Phillips Files for Divorce from Danny Masterson Following Rape Sentencing
The actress, known for her role in "Raising Hope," officially filed for divorce from the "That '70s Show" star on Monday, bringing their nearly 12-year marriage to an end. The couple shares a 9-year-old daughter named Fianna Francis.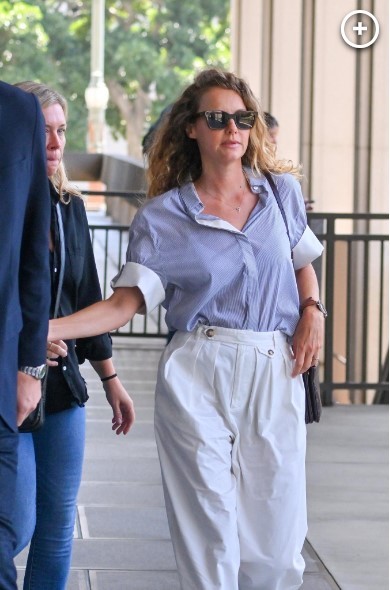 This development follows previous reports suggesting that Phillips, aged 43, had no intention of divorcing Masterson, aged 47. Sources had indicated that she planned to stand by him despite his conviction.

However, this recent legal filing has altered the course of their relationship, making the divorce official. Representatives for both parties have yet to comment on the matter.

Bijou Phillips had been a steadfast presence throughout Danny Masterson's legal battles, providing support during his trial. Despite his conviction on rape charges, Phillips had consistently believed in Masterson's innocence and expressed her trust in him.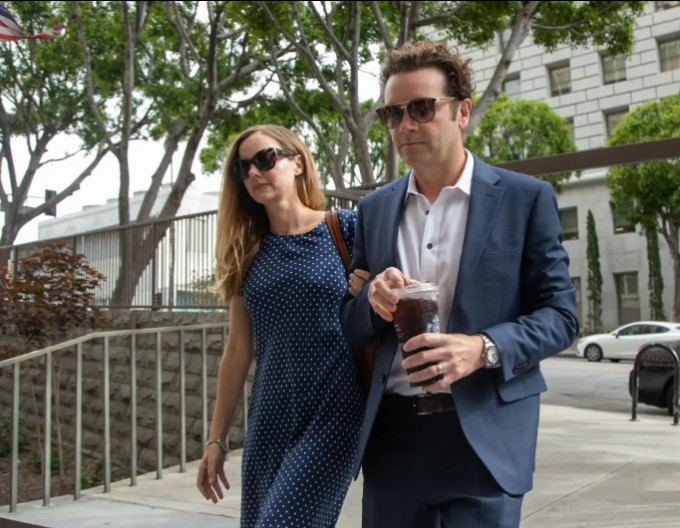 In September, she authored a letter to the judge overseeing Masterson's case, advocating for a more lenient prison sentence. In her letter, she described her husband as an extraordinary partner and a devoted father to their daughter, emphasizing that they needed him in their lives.

Danny Masterson's conviction stemmed from allegations made by three women who accused him of sexual abuse. In testimony from his retrial, one of the victims claimed she had been drugged before the assault. Another former girlfriend asserted that she had to physically resist him to prevent a rape.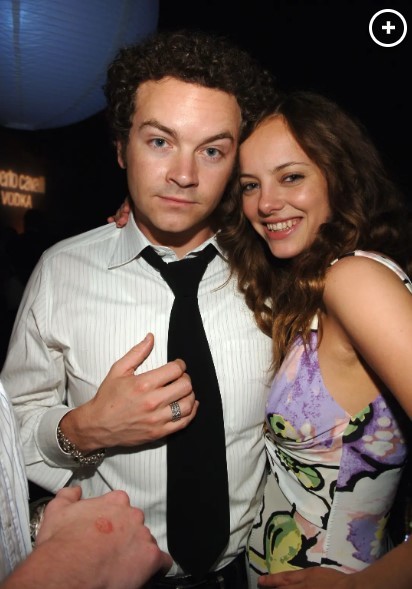 Following the sentencing, Bijou Phillips appeared visibly distressed outside the courthouse. She had expressed concerns about Masterson's well-being in prison, although she did not believe he would harm himself. Authorities placed him under 24-hour surveillance to monitor his mental state while incarcerated.

Despite the conviction, Masterson maintains his innocence, and his legal team intends to file an appeal.

This divorce filing marks a significant development in the aftermath of Danny Masterson's legal troubles, signaling the end of a long-standing marriage between the two individuals.
Why is Bijou Phillips Well-Known?

Notable Acting Career (2000–2005)

Bijou Phillips achieved recognition in the world of acting during the early 2000s. She made a significant appearance alongside Kate Hudson in Cameron Crowe's semi-biographical musical drama "Almost Famous" (2000), a film that garnered considerable success and earned four Academy Awards nominations. Following this, in 2001, Phillips took on leading roles in two independent coming-of-age films.

Danny Masterson and Bijou Phillips Relationship Timeline

Danny Masterson and Bijou Phillips have shared their lives together for more than a decade. This couple, known for their collaboration on projects like "Made for Each Other" in 2009, embarked on an eight-year journey of dating before exchanging vows in October 2011.

Bijou Phillips: A Versatile Actress with a Notable Career
Bijou Phillips is a versatile actress with a notable career that spans over two decades. She has appeared in a variety of films and television shows, demonstrating her range and talent.
Phillips' breakthrough role came in 2000 with her appearance in the semi-biographical musical drama "Almost Famous." She starred alongside Kate Hudson as Penny Lane, a charismatic groupie who accompanies a young journalist on a tour with a rock band. The film was a critical and commercial success, and Phillips earned praise for her performance.
In the years that followed, Phillips starred in a number of other notable films, including "Bully" (2001), "The Door in the Floor" (2004), and "Hostel: Part II" (2007). She has also appeared in television shows such as "Raising Hope" and "Ray Donovan."
In addition to her acting career, Phillips is also a musician and a model. She released her debut album, "I'd Rather Eat Glass," in 1999. She has also modeled for brands such as Calvin Klein and Versace.
Phillips is married to actor Danny Masterson. The couple has a daughter together.
Bijou Phillips and Danny Masterson: A Decade-Long Love Story
Bijou Phillips and Danny Masterson have been together for over a decade. They met in 2004 on the set of the film "The Door in the Floor." They began dating in 2005 and got married in 2011.
The couple has been very private about their relationship. They rarely speak about their personal life in public. However, they have expressed their love and support for each other on social media.
In 2014, Phillips and Masterson welcomed their daughter, Fianna. They have been raising their daughter together and are very private about her life.
Phillips and Masterson are a devoted couple who have been together through thick and thin. They are an inspiration to many couples who are looking for a long-lasting and loving relationship.
Why is Bijou Phillips Well-Known?
Bijou Phillips is well-known for her notable acting career. She has appeared in a number of popular films and television shows, including "Almost Famous," "Bully," "The Door in the Floor," and "Hostel: Part II." She is also known for her marriage to actor Danny Masterson.
Phillips is a talented and versatile actress who has made a significant impact on the entertainment industry. She is an inspiration to many aspiring actors and actresses.