Billi Mucklow Enjoys Mallorca Getaway Amidst Husband Andy Carroll's 'Dirty Dancing' Controversy
The 35-year-old reality TV personality, Billi Mucklow, found herself amidst a vibrant scene in Mallorca, accompanied by a circle of friends that included fellow TOWIE alumna Georgia Kousoulou and Shelby Tribble. Despite the backdropp of recent tumultuous news, Billi embraced her time on the island with a blend of drinks, laughter, and stylish snapshots that captured the essence of her holiday.

This particular incident unfolded against the backdropp of another set of revelations involving a well-known figure. Andy Carroll, 34, a former footballer renowned for his time at clubs like Liverpool, Newcastle, and West Ham, had suddenly become the center of attention due to a video where he was seen 'dirty dancing' with DJ Kitty McPaws at a house party. The video quickly circulated, drawing both criticism and intrigue from various quarters.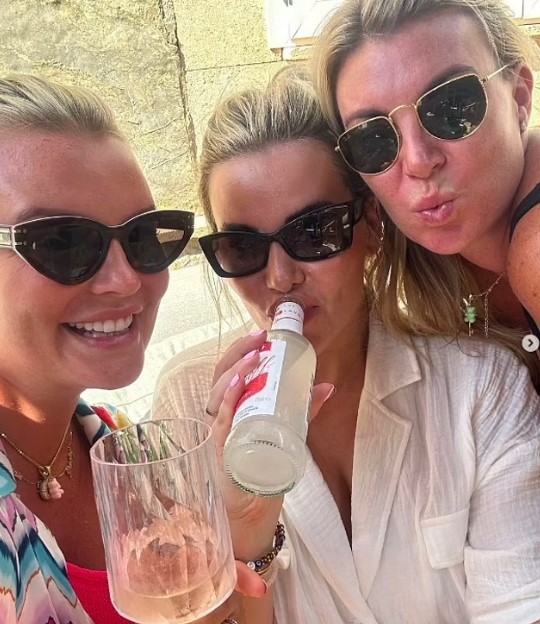 As the story unfolded, it was revealed that Carroll had managed to accumulate a staggering £2,000 bar tab at a nightclub during a night of exuberant partying. This revelation only added to the buzz surrounding the former striker, who had previously been known for his prowess on the field but was now making headlines for his off-field antics.

Amidst this swirling controversy and media frenzy, Billi Mucklow stood out as a picture of poise and composure. She was spotted on her holiday, elegantly adorned in a feathered white dress that epitomized both style and grace. The company of her friends, notably Georgia and others, seemed to be a source of joy as they collectively enjoyed their time together. Poses were struck, and laughter was shared against the picturesque backdropp of Mallorca.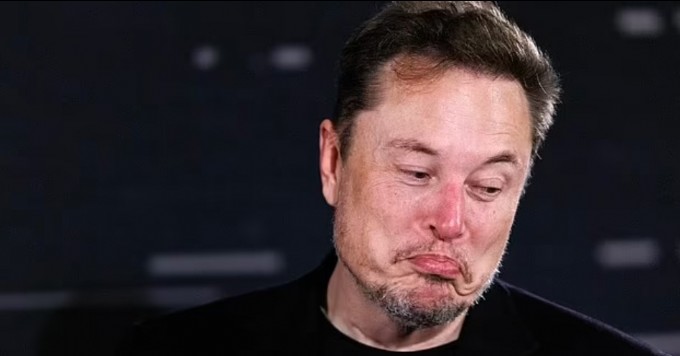 Remarkably, this situation came barely a month after the couple, Andy and Billi, had disclosed the news of their eight-year-old son Arlo's diagnosis with Type 1 diabetes. The revelation had undoubtedly cast a shadow over their lives, as they navigated the challenges of parenting a child with a chronic condition. Yet, despite this weighty news, Billi remained resolute in making the most of her holiday, embracing moments with her friends and holding onto the joys of life.

It was a mere year ago that Andy and Billi had exchanged vows in a lavish ceremony, sealing their commitment to one another. The subsequent honeymoon escape to the Maldives had been a celebration of their union. This recent controversy, involving Andy's actions and the subsequent public scrutiny, was undoubtedly a test of their relationship's resilience.

In the realm of family, Andy and Billi boasted a beautifully blended unit, with three children of their own—Arlo, aged seven, Wolf, aged five, and Marvel Mae, aged two. This union was further enriched by Carroll's children from a previous relationship. While challenges and controversies had certainly marked their journey, the couple had demonstrated an admirable ability to navigate through the obstacles that life had thrown their way.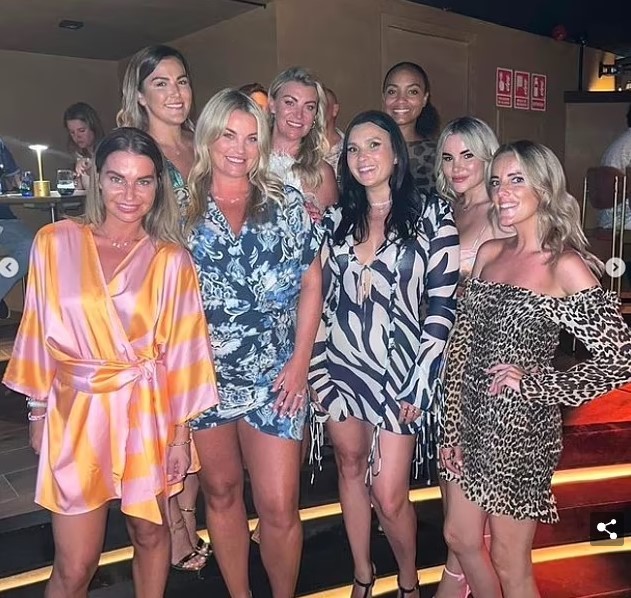 Notably, Andy's past had not been without its fair share of controversies, as highlighted by the incident during his stag-do in Dubai that had involved interactions with two women. However, despite these moments of turbulence, the bond between Andy and Billi had endured, often emerging stronger after each trial.

It was in 2014 that Carroll, recognized for his talent as a striker for clubs like Newcastle United, had taken a romantic escapade to Rome as an opportunity to propose to Billi. This gesture had solidified their relationship and set them on a path that had been filled with its ups and downs, but undeniably built on a foundation of love and commitment.

As the media continued to dissect Andy's recent actions and their implications, Billi Mucklow remained an embodiment of grace and unwavering focus. Her priority was clear—to savor every moment of her holiday, surrounded by the warmth of friendship and the stunning backdropp of Mallorca. In the face of personal trials and public attention, Billi's resilience and determination to treasure life's precious moments remained steadfast.