Blackpink Star Jennie Kim Opens Up About
Blackpink member Jennie Kim has finally addressed the long-standing claims that some of her past performances lacked energy, revealing that she often experienced physical pain during those periods. K-pop fans had previously criticized the star, accusing her of being "lazy" or unable to deliver her choreography, even though her performances appeared flawless to casual viewers.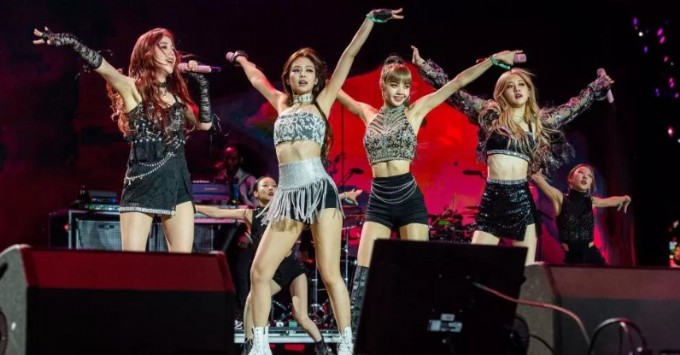 In a recent appearance on Dua Lipa's At Your Service podcast, Jennie candidly discussed her struggles, particularly in Blackpink's early days, when she was prone to injuries.
"I did not know how to control my body the way I should," she explained. "I constantly hurt myself during performances and live shows compared to the other girls."
The singer acknowledged that this was a stressful phase in her life, constantly feeling disappointed in herself for not giving her best. However, since 2020, Jennie has been actively working on her physical health and self-care.
"I've learned to take care of my body. I've learned a lot about myself, my health, how my muscles work, and even how bendy I am with my arms," she shared, with a touch of humor. "In every detail, I've spent time."
Jennie also revealed that the pressure to dance in high heels contributed to her discomfort and affected her stamina, especially when traveling. As a result, on Blackpink's current world tour, she has chosen more comfortable footwear, opting for boots with ankle support and lower, Cuban-style heels to prioritize her health.
Her openness about these challenges is unusual in the highly controlled world of K-pop, where stars are expected to maintain high standards of professionalism. Criticisms of Jennie's performances often centered around these expectations, with fans suggesting she was being unprofessional, even though her standards often exceeded those of many Western artists.
However, Jennie wanted to share her personal journey and be honest about the difficulties she faced. "I've wanted to come clean... not come clean, but wanted to share with my fans that I'm still at a point where I'm learning about myself," she expressed.
Dua Lipa, who could relate to Jennie's experiences, having faced her own dance routine becoming a meme, offered her support and empathy. She emphasized the importance of understanding the behind-the-scenes struggles faced by artists in the public eye.
In the interview, Jennie also discussed emotional moments, such as breaking down in tears after Blackpink's headline performance at the Coachella music festival. Additionally, she highlighted how the band has been asserting their own personality through their latest album, Born Pin.
The half-hour conversation provided fans with a deeper understanding of Jennie's journey, showcasing her determination to overcome physical obstacles and continuously grow as an artist.