Blake Lively Radiates Confidence in Sizzling Campaign for Betty Buzz Amid Recent Motherhood
Just six months after welcoming her fourth child, Lively exudes glamour and confidence as she promotes her line of cocktail mixers. The 35-year-old actress channeled her inner Baywatch babe, posing by the poolside in a striking red swimsuit, radiating both beauty and empowerment.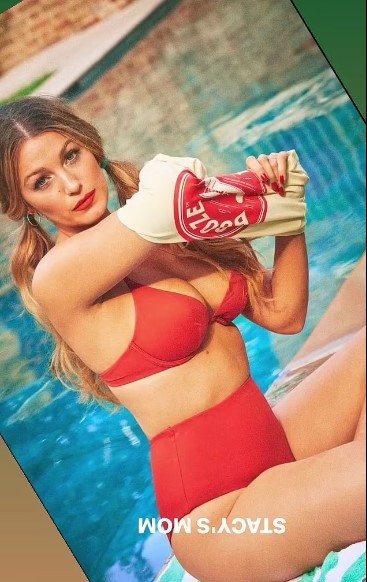 In the captivating snapshot shared on her Instagram, Lively smolders at the camera while removing her t-shirt, revealing her incredibly toned midriff. Her lustrous blonde tresses flow in wavy pigtails under a reflective visor, complementing her bold bikini and dark red nail polish, mirroring the shade of her lipstick. As an additional touch of creativity, she paired the image with the lively 2003 track, "Stacy's Mom," by Fountains of Wayne.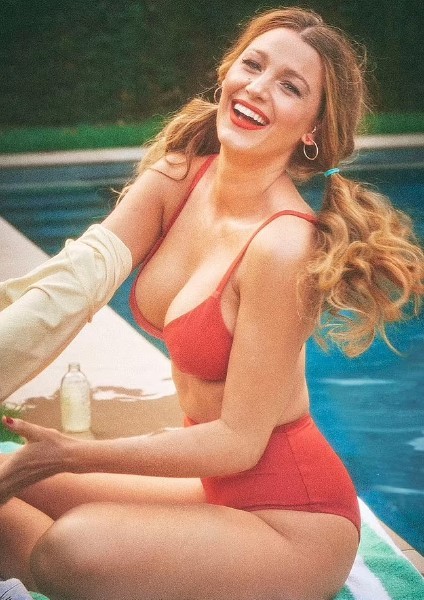 The A Simple Favor star continues to captivate her audience by sharing a sun-soaked moment from her backyard, sipping a refreshing sparkling lemon lime soda. Lively humorously acknowledges her commitment to her own brand, stating, 'I am our number one customer. I respect our customers' privacy, so I won't reveal that @vancityreynolds [her husband Ryan Reynolds] is our number 2 customer.'
Betty Buzz, Lively's line of sparkling mixers, was launched in 2021 with a unique twist. Despite being the wife of Ryan Reynolds, founder of Aviation American Gin, Lively doesn't consume alcohol herself. She recognized the pivotal role of mixers in cocktail creation and wanted to celebrate them just as much as the spirits they accompany. In her statement, Lively mentioned that crafting Betty Buzz took three years and is a homage to her family name. The brand name itself pays tribute to her late father, whose first name was Ernest Brown Jr., affectionately known as Ernie Lively. He embraced the name change when marrying her mother, resulting in Lively's dedication to meaningful names.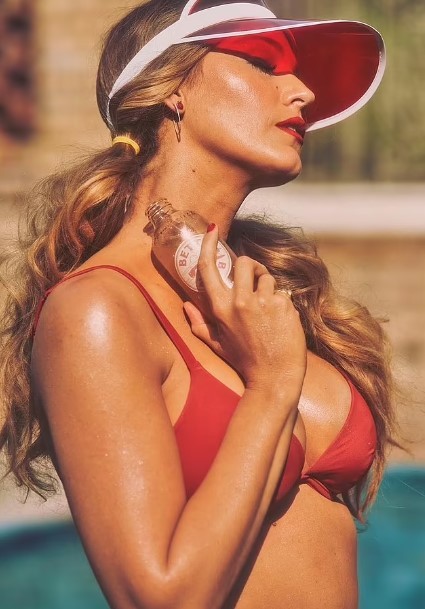 While Betty Buzz initially focused on non-alcoholic mixers, June saw a surprising twist in the brand's offerings. Lively announced the introduction of alcoholic drinks, igniting a mixture of curiosity and controversy. In a promotional image for the new selections, she captioned, 'Drinking isn't my thing. But for f* sake, flavor is.' This decision prompted diverse reactions from fans, with some expressing skepticism about her expertise in flavors without personal consumption. Despite the criticisms, Lively's brand continues to intrigue and spark conversations.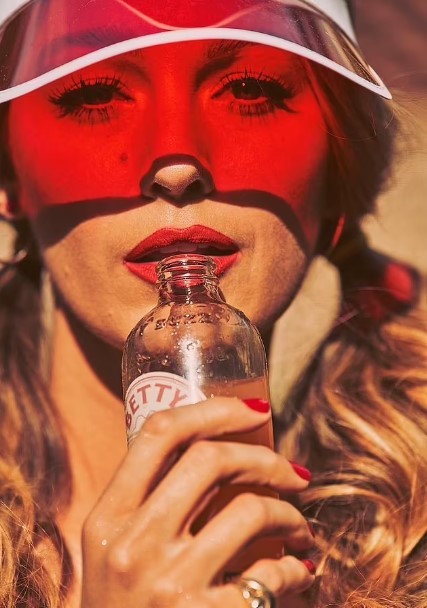 Lively's journey into the beverage industry parallels her commitment to embracing life on her terms. As she navigates the roles of actress, entrepreneur, and mother, her determination to make meaningful choices shines through. Whether it's promoting her mixer line or discussing her personal choices regarding alcohol, Lively stands as a symbol of authenticity and empowerment, captivating audiences with her charm and conviction. The bold and creative Betty Buzz campaign serves as a testament to her dynamic spirit and entrepreneurial vision.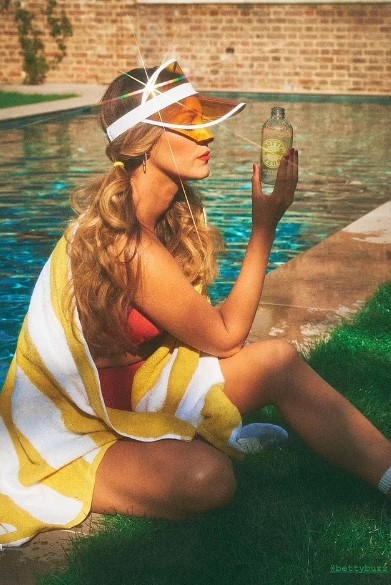 Blake Lively is 5 feet 10 inches (1.78 meters) tall.
She is taller than many of her costars, including Leighton Meester, Ed Westwick, and Penn Badgley.
Her height has often been highlighted in her modeling and acting career, as she has walked on runways and appeared in photoshoots.
She is still quite a bit shorter than her husband Ryan Reynolds, who is 6'2".