Brad Pitt and Angelina Jolie's Daughter Shiloh Debuts Pink Buzz Cut While Hanging Out with Friend in LA
She proudly showcased her new pink buzz cut while enjoying a casual lunch meetup with a friend at Erewhon in Studio City.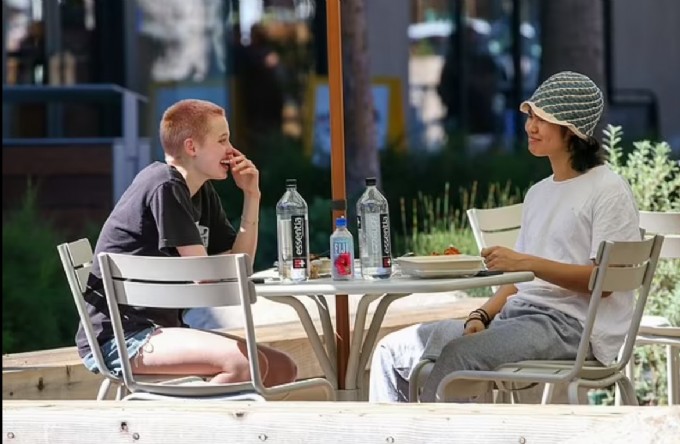 Sporting a moon-print T-shirt, frayed denim shorts, stylish sneakers, and a backpack slung over her shoulder, Shiloh exuded youthful energy and individuality. She and her companion chose an outdoor table at the trendy health food store, sharing smiles as they savored bottled water and delectable food.
After their meal, the pair bid farewell in the parking lot, exchanging a warm hug before going their separate ways.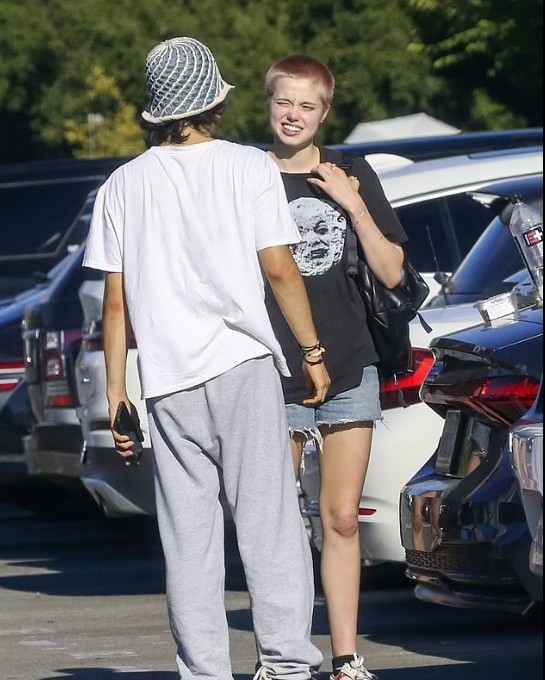 Apart from Shiloh, Brad Pitt and Angelina Jolie have five other children: Maddox (22), Pax (19), Zahara (18), and twins Knox and Vivienne (both 15).
The high-profile couple's relationship began in 2005 and culminated in marriage in 2014. However, in 2016, Jolie filed for divorce citing "irreconcilable differences." The divorce was finalized in April 2019. The aftermath involved a protracted custody battle, with Jolie initially seeking sole custody and Pitt fighting for joint custody. In 2021, Pitt was granted joint custody.
Brad Pitt has moved on since the divorce, entering a new romantic chapter with Ines de Ramon. Notably, de Ramon had previously been married to Vampire Diaries actor Paul Wesley.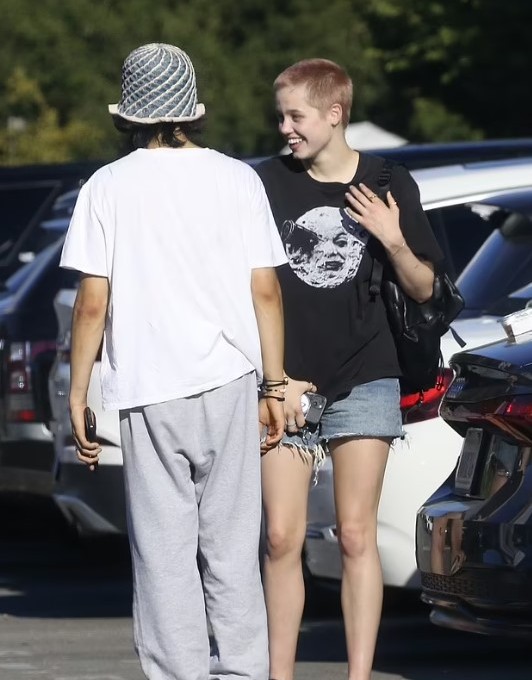 This latest sighting coincides with Angelina Jolie's disclosure that she has enlisted her daughter Vivienne as her assistant in producing the musical adaptation of "The Outsiders." Jolie praised Vivienne's dedication to supporting fellow creatives and her genuine interest in theater.
Vivienne's connection to the project began when she accompanied her mother to the world premiere of the show at La Jolla Playhouse earlier this year. The experience led to a meeting with S.E. Hinton, the author of "The Outsiders," who wrote the book as a teenager – the same age as Vivienne.
The Broadway musical adaptation of "The Outsiders" boasts a talented team, with direction by Danya Taymor, music and lyrics by Jamestown Revival, and choreography by Rick Kuperman and Jeff Kuperman.
Jolie, an Academy Award winner, expressed her enthusiasm for returning to her theater roots through this project. She emphasized her desire to learn from the team and contribute to the creative process.
While the Broadway cast and dates for "The Outsiders" musical are pending, the Jolie-Pitt family continues to showcase their multi-faceted talents, with Maddox and Pax having previously ventured into the entertainment industry as well.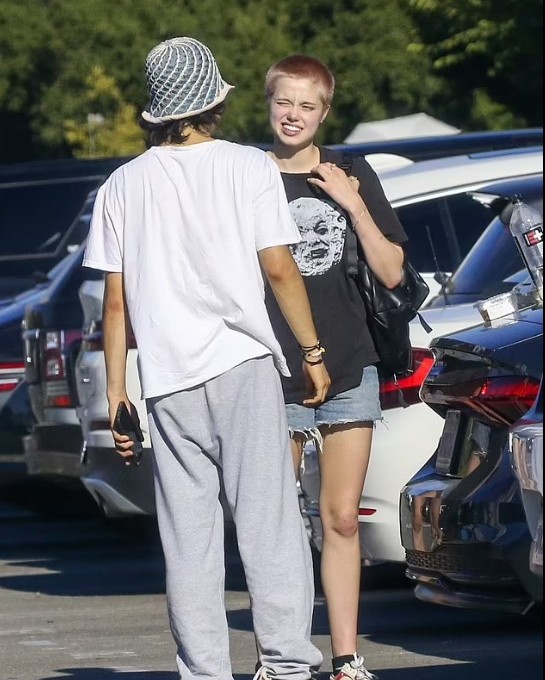 Brad Pitt and Angelina Jolie: A Look at Their Marriage and Kids
Brad Pitt and Angelina Jolie were one of the most famous couples in Hollywood, and their relationship was often the subject of media scrutiny. The couple met in 2005 and began dating shortly thereafter. They had six children together, three of whom were adopted. They were married in 2014, but their marriage ended in divorce in 2016.
Despite their divorce, Pitt and Jolie have remained committed to co-parenting their children. They have said that their children's well-being is their top priority.
Here is a brief overview of Brad Pitt and Angelina Jolie's marriage and kids:
How they met: Pitt and Jolie met on the set of the 2005 film "Mr. & Mrs. Smith." They were both in relationships at the time, but they began dating shortly after the film wrapped.
Their children: The couple had six children together: Maddox, Pax, Zahara, Shiloh, Vivienne, and Knox. Maddox and Zahara were adopted by Jolie before she met Pitt, and he later adopted them both. Shiloh, Vivienne, and Knox were the couple's biological children.
Their marriage: Pitt and Jolie were married in 2014 in a private ceremony in France. Their wedding was attended by close friends and family.
Their divorce: The couple announced their separation in 2016. They finalized their divorce in 2019.
Co-parenting: Pitt and Jolie have said that their children's well-being is their top priority. They have continued to co-parent their children amicably since their divorce.
Brad Pitt and Angelina Jolie's relationship was a complex one, but there is no doubt that they shared a deep love for each other and their children. Their divorce was a difficult time for both of them, but they have both moved on and are committed to raising their children in a loving and supportive environment.