Braless Ashley Roberts and Amanda Holden Strike Playful Pose in Stunning Instagram Snap
In the photo, Ashley, 41, and Amanda Holden, 52, posed together, radiating confidence and style.
Ashley donned a lemon-colored Yves Saint Laurent co-ord that featured a cropped shirt paired with a matching mini skirt designed with a playful boxer shorts aesthetic. However, in one candid shot, her shirt rode up, revealing a glimpse of her cleavage. Playfully maintaining her modesty, Ashley added a graphic overlay to the image.
Amanda, equally stunning, opted for a strapless black bustier jumpsuit that emphasized her waistline. The duo struck their pose on a balcony with a breathtaking sunset backdrop. Ashley accompanied the post with a simple caption, "scenery," encapsulating the moment's beauty.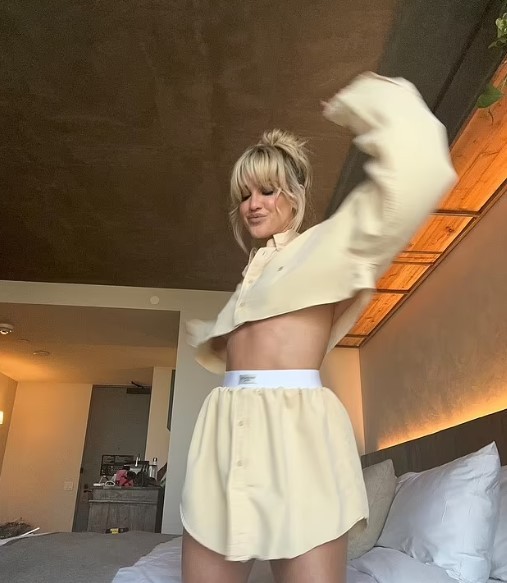 This photo follows Ashley's recent appearance at Mother Wolf in Hollywood, where she turned heads in a chic grey co-ord ensemble. With towering pointed toe heels and a matching oversized blazer draped elegantly over her shoulders, Ashley showcased her impeccable style.
During the evening, Ashley was joined by Heart FM co-star Amanda, Bruno Tonioli from Strictly Come Dancing, Gary Lineker of Match Of The Day, Piers Morgan, and X Factor star James Arthur. The group exuded joy as they enjoyed a lavish dinner together, accompanied by Amanda's husband Chris Hughes and their daughter Lexi, 17, as well as Piers' son Spencer, 29.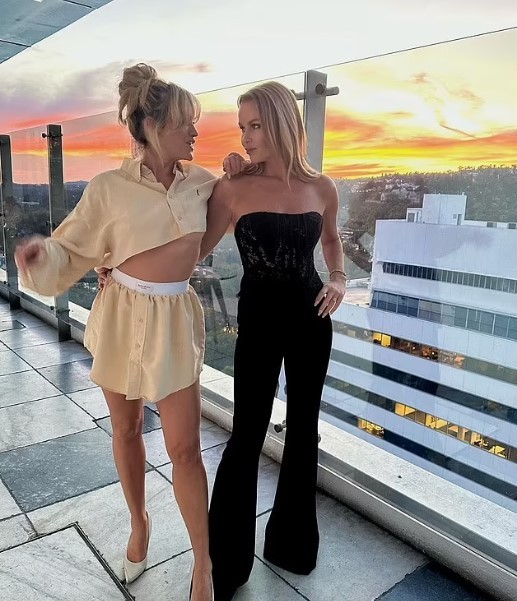 Piers Morgan, known for his vocal opinions, shared a snapshot of himself, Gary, Amanda, and Bruno during a night out in Los Angeles. This follows his Twitter defense of Gary Lineker after his departure from Match Of The Day. Piers, currently on a two-week holiday from his show "Piers Uncensored," posted the photo from the iconic Sunset Tower Hotel in West Hollywood.
As the group huddled together by a swimming pool, they radiated camaraderie. In his caption, Piers playfully wrote, "Midnight in Hollywood... and opinions are flying."
This heartwarming photo captures a blend of camaraderie, style, and shared moments, offering a glimpse into the lives of these well-known personalities.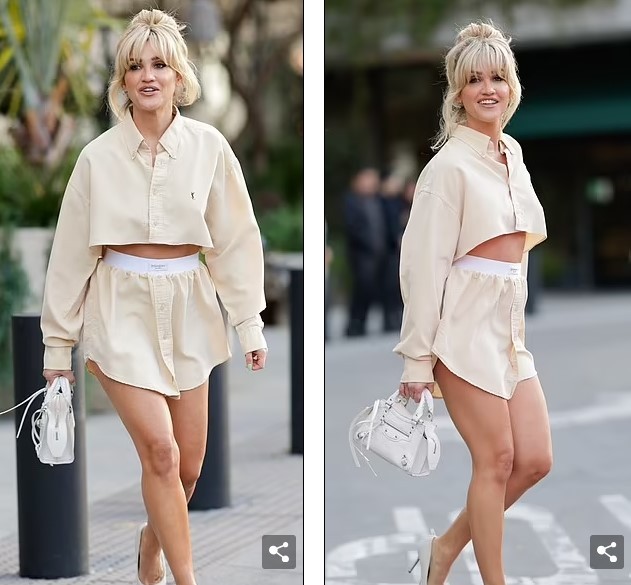 Ashley Roberts: Multifaceted Talent and Heart FM Co-Host
Ashley Roberts, a multifaceted talent and prominent figure in the entertainment industry, has captured hearts with her diverse skills. Born on September 14, 1981, in Phoenix, Arizona, Ashley Allyn Roberts gained fame as a member of the successful girl group Pussycat Dolls. Her mesmerizing dance moves and captivating presence contributed to the group's global popularity.
Beyond her music career, Ashley has ventured into various fields, showcasing her versatility. She made a mark as a television personality, appearing on prominent shows such as "I'm a Celebrity... Get Me Out of Here!" in 2012. Her vibrant personality and engaging presence earned her a spot as a judge on "Dancing on Ice" and "The Masked Dancer."
Ashley's journey continued as she joined Heart FM as a co-host. Alongside Amanda Holden, she brings her charisma and charm to the airwaves, connecting with listeners through her energetic and relatable style. Whether it's discussing music, entertainment, or sharing personal stories, Ashley's warm rapport with listeners has made her a beloved radio host.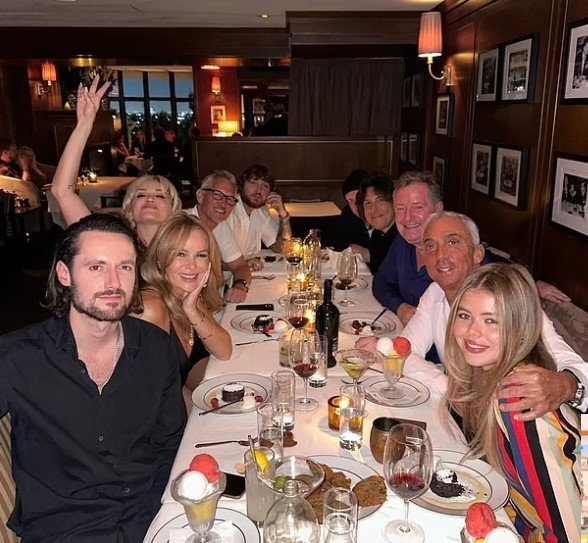 Amanda Holden: A Diverse Career and Charismatic TV Personality
Amanda Louise Holden, born on February 16, 1971, in Portsmouth, England, has established herself as a charismatic and multi-talented TV personality. Her impressive career spans acting, presenting, and radio hosting, making her a recognizable face on British television.
Amanda's acting journey began in the early '90s with appearances in popular TV series like "EastEnders." She later starred in various theater productions, showcasing her versatility and passion for the performing arts. Her captivating performances earned her accolades and recognition.
Her foray into presenting includes roles on reality shows like "Britain's Got Talent," where her witty commentary and chemistry with fellow judges brought her widespread acclaim. Her engaging presence on "This Morning" and other programs has solidified her reputation as a dynamic and relatable TV personality.
Aside from her television endeavors, Amanda's passion for radio led her to co-host Heart FM's morning show, where she shares her infectious energy with listeners. Her collaboration with Ashley Roberts has brought a fresh and entertaining dynamic to the airwaves, attracting a dedicated audience.
Both Ashley Roberts and Amanda Holden stand as influential figures in the entertainment industry, known for their talent, charisma, and ability to connect with audiences across various platforms.