Brant and Kim Daugherty Expecting Baby No. 2: All the Exciting Details
The couple, who have been married since 2019 and even co-starred together in "A Christmas Movie Christmas," recently revealed exclusively to E! News that they are expecting their second child. Adding to the excitement, they disclosed that it's going to be a baby boy, due to arrive on New Year's Day.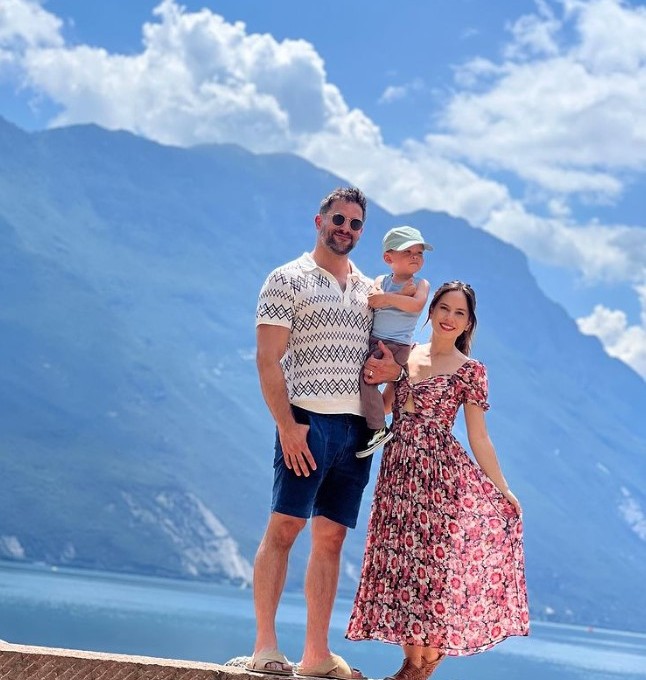 What makes this announcement even more heartwarming is how their 2-year-old son, Wilder, played a significant role in the big reveal. In a delightful twist, it was Wilder who broke the news about his impending sibling to his father. He presented Brant with a special box that Kim had crafted, adorned with the words "bun in the oven."

Kim shared the heartwarming moment, saying, "I told him, 'You're going to be a big brother, now go tell Daddy.' And he brought the box over to Brant and gave it to him."

Brant, recalling the unexpected surprise, said, "My toddler just came up to me with a box, and I had no idea what it was!" However, his initial confusion quickly transformed into joy. He added, "We had been trying, so the surprise didn't blow my mind, but it was exciting."

This delightful reveal harks back to the way Kim had shared the news of her pregnancy with Wilder. She placed a positive pregnancy test in a box for Brant to open, alongside a heartfelt message that read, "Happy early birthday."

As they eagerly await the arrival of their second child, Brant and Kim are embracing the transition from being parents of one to soon becoming parents of two. Brant humorously noted, "We think we'll be okay. There's two of us, and there's two kids, so the math is working in our favor so far."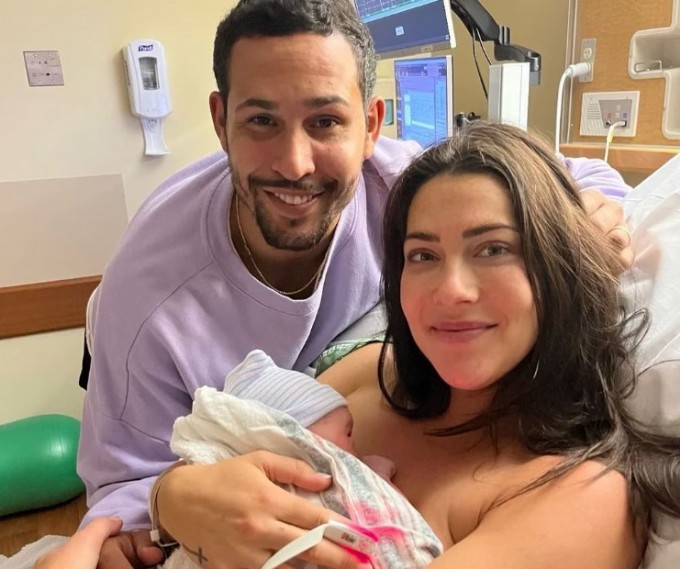 Yet, they also acknowledge the moments of doubt that many parents experience when faced with the prospect of caring for two little ones. Kim candidly admitted, "Wilder's 2, so he shows his age sometimes, and I definitely look at Brant and say, 'How are we possibly going to do this?'"

However, Kim remains optimistic, highlighting that Wilder has been an easygoing and well-behaved child, which provides some reassurance. She emphasized, "I know we will [manage], and generally, Wilder has been a very, very easy child and is very well-behaved and good-natured."

The couple is eagerly anticipating the moment when Wilder gets to interact with his younger sibling. Brant shared, "I don't think he really understands it yet, but he's really excited about getting to be a big brother." Wilder's excitement and enthusiasm for welcoming a new addition to the family are palpable.

As for the gifts and surprises, Brant has already set the bar high. When Wilder was born in March 2021, Brant surprised Kim with a stunning pair of two-carat diamond earrings as a push present. However, for this second pregnancy, there was no waiting involved. Brant didn't hesitate to celebrate the moment. Recounting the experience, he mentioned, "We already settled this."

During their family vacation in Europe this summer, while they were in Florence, Brant gifted Kim a luxurious Fendi bag. It was a thoughtful and memorable gesture, considering that Kim was newly pregnant at the time. The trip marked their last big adventure as a family of three before they transition into a family of four.

When it comes to choosing a name for their second son, the couple is taking their time. Brant shared a humorous insight into their decision-making process, saying, "We discuss it in short bursts and then ignore it for some time." They often bring ideas to the table, only to playfully reject each other's suggestions. However, they remain optimistic that the perfect name will eventually emerge from their ongoing discussions. For now, their baby name remains a delightful mystery, waiting to be unveiled.

One thing that Brant and Kim can wholeheartedly agree on is how becoming parents has deepened their connection and strengthened their bond. Brant praised Kim for her boundless patience and kindness, noting that her reserves of these qualities seem endless now.

Kim, in turn, commended Brant for being an incredibly hands-on and fun dad. She shared that he loves to engage with their son and spends as much quality time with him as possible. Their strong partnership and shared joy in parenting have created a loving and nurturing environment for their growing family.

With the impending arrival of their second child, Brant, Kim, and Wilder are eagerly preparing to welcome the new addition to their loving family, making room for one more happy camper in their midst.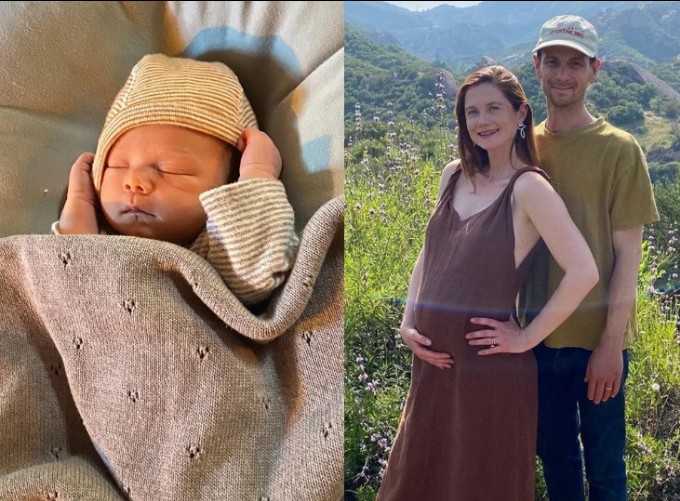 Brant Daugherty, Wife:
Brant Daugherty is an American actor best known for his roles in various television shows and films. As of my last knowledge updat in September 2021, he is married to Kim Daugherty, and they have a son named Wilder. Please note that there may have been developments in his personal life since then.
Brant Daugherty Movies and TV Shows:
Brant Daugherty has appeared in several movies and television shows over the years. Some of his notable roles include:
Movies:
"The Starving Games" (2013) - He played the role of Dale.
Television Shows:
"Pretty Little Liars" (2010-2017) - He portrayed the character of Noel Kahn in this popular teen drama series.
"Days of Our Lives" (2012-2013) - Brant played the role of Brian in this long-running soap opera.
"Freakish" (2016-2017) - He appeared as Jake in this Hulu original series.
"Fifty Shades Freed" (2018) - He had a small role as Luke Sawyer in the final installment of the "Fifty Shades" film series.
Please note that Brant Daugherty has made appearances in various other television shows and films as well.
Brant Daugherty Net Worth:
As of my last knowledge updat in September 2021, Brant Daugherty's net worth was estimated to be around $2 million. However, it's essential to keep in mind that net worth figures can change over time due to factors like new projects, investments, and endorsements.
Brant Daugherty in Fifty Shades:
Brant Daugherty appeared in the movie "Fifty Shades Freed" (2018), where he played the character Luke Sawyer. In the "Fifty Shades" film series, Luke Sawyer is a member of Christian Grey's security team.
Brant Daugherty Instagram:
Brant Daugherty is active on Instagram. His Instagram account is a platform where he shares updates about his life, career, and family. You can follow him on Instagram to stay updated on his latest posts and activities.
Brant Daugherty Age:
Brant Daugherty was born on August 20, 1985. As of September 2021, he was 36 years old. However, his age may have changed since then.
Brant Daugherty Vampire Diaries:
Brant Daugherty appeared in the popular TV series "The Vampire Diaries." He played the character of Noel Kahn in the series. Noel Kahn was a recurring character in the show, known for his involvement with the main characters and various storylines throughout the series.