Britain's Got Talent's Amanda Holden says she 'loves people talking about my tired old breasts' at 52
Amanda Holden, the renowned co-host of the popular talent show "Britain's Got Talent," has been making headlines with her daring and often revealing outfits on the show. Despite some recent complaints filed with Ofcom, the broadcasting watchdog, the 52-year-old star has taken a lighthearted and confident approach to the controversy, openly acknowledging that she loves the attention her "tired old breasts" have received.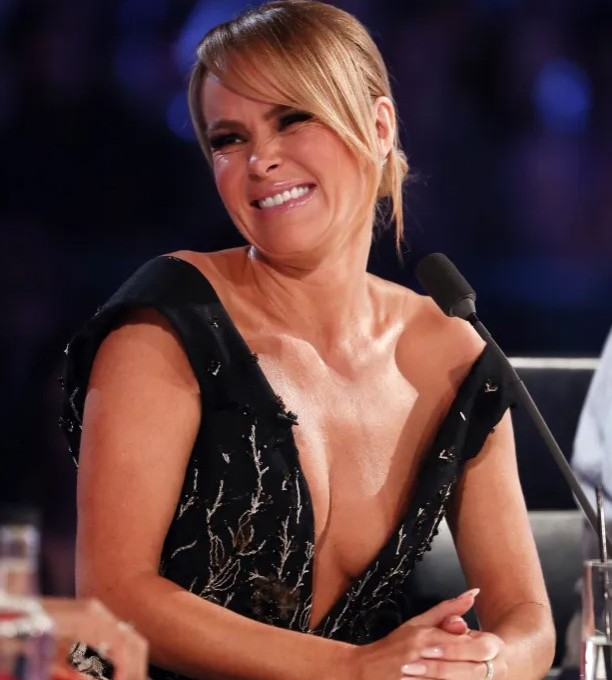 Holden believes that the criticism she has faced isn't so much about the amount of skin she displays but rather a reflection of societal biases concerning her age. She shared her thoughts in an interview with You magazine, saying, "I love it that people are still talking about my tired old breasts and I'm nearly 50!" In doing so, she also pointed out the stark contrast with her co-host, Alesha Dixon, whose "great boobs" don't seem to attract the same level of attention despite her being eight years younger than Amanda. For Holden, age is an irrelevant factor in determining how she presents herself. She cites iconic stars like Jennifer Lopez, who, at 52, continues to command the stage as a confident and alluring woman.

One recent example of this conversation was sparked by Amanda's dress choice during a semi-final episode, which divided fans and led to a substantial number of complaints to Ofcom. She appeared on stage wearing a stunning floor-length gown embroidered with flowers and featuring nude panelling that artfully framed her curves. Ofcom received a total of 22 complaints about the outfit, with nine specifically targeting Amanda's attire. The broadcasting regulator is currently assessing these complaints to determine whether further investigation is necessary.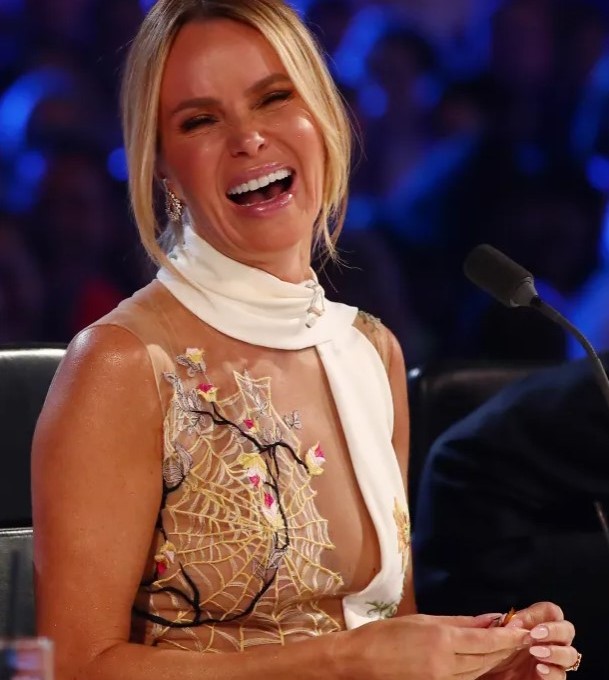 Amanda Holden's fashion choices have certainly stirred up the conversation, and her willingness to express herself boldly through her attire has become a hallmark of her public persona. She has opted for couture gowns in this season of "Britain's Got Talent" and revealed that she is working with a different stylist this year. This change has added a new perspective to her fashion choices and reflects her commitment to continuously evolving and experimenting with her style.

In addition to her fashion-related controversies, Amanda also shared some insights about her fellow judge, Simon Cowell. She stated that Simon has taken on a softer persona as he now frequently offers contestants second chances. This marks a notable shift from his previous reputation on the show as the discerning and often blunt judge.

The show has provided several other moments of controversy as well. Amanda Holden faced a challenging incident on the show when she was caught swearing on stage during a performance by "The Haunting." This incident generated a significant number of viewer complaints, with 192 fans filing their concerns with Ofcom. In total, 154 people found the act to be too scary, while 38 expressed their dissatisfaction with Amanda's use of explicit language.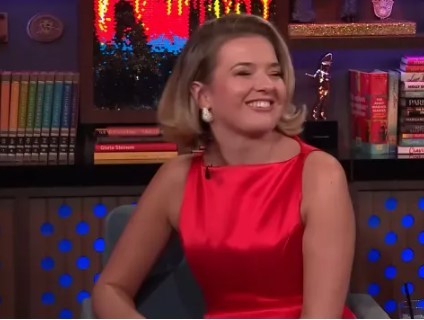 Despite these challenges, "Britain's Got Talent" continues to captivate its audience, with millions of viewers eagerly tuning in for each episode. The highly anticipated final is set to air on ITV, and the show promises to deliver more exceptional talent and memorable moments.

Amanda Holden's confident and age-defying approach to her appearance has sparked important discussions around age, style, and self-assurance. In an entertainment industry often dominated by youth, her willingness to embrace her age and confidently express herself through fashion has undoubtedly added a unique dimension to the show. Her resilience in the face of criticism, and her commitment to celebrating her own unique beauty, serves as an inspiration for many viewers.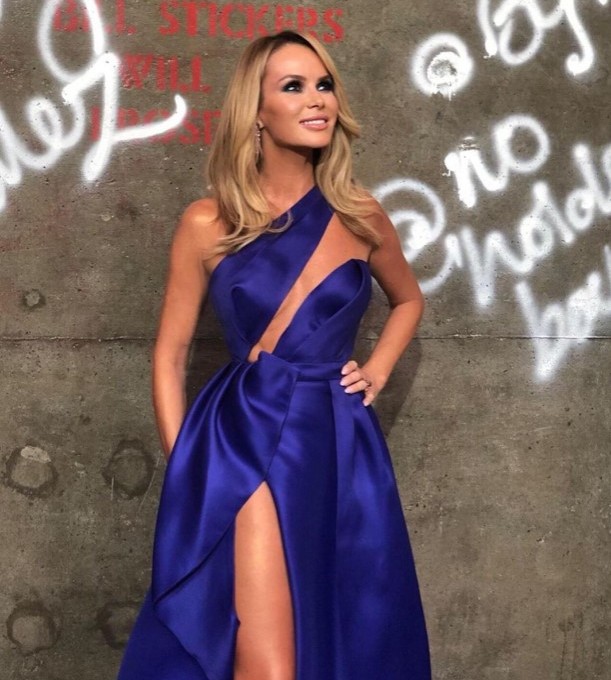 The controversy over Amanda's wardrobe choices also highlights a broader societal conversation about the perception of older women in the media and fashion. Ageism in the entertainment industry and the fashion world has been a longstanding issue, with older women often marginalized or overlooked. Amanda Holden's refusal to conform to these expectations and her continued success in the spotlight challenge these stereotypes, offering a refreshing alternative narrative of aging with grace and confidence.

Her statement that "age is totally irrelevant" and her celebration of women like Jennifer Lopez, who are thriving in their 50s, send a powerful message about embracing one's age and self-confidence. As a role model, Amanda's fearless attitude encourages women of all ages to feel comfortable and empowered in their own skin.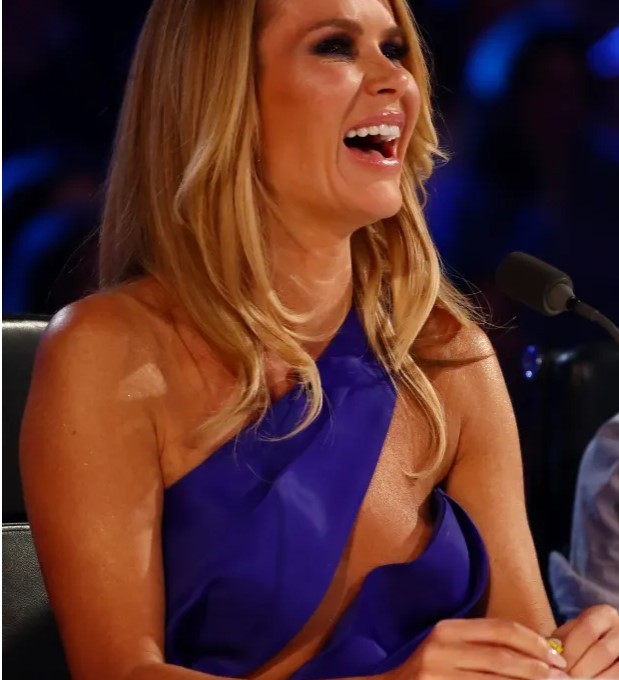 Amanda Holden's unapologetic approach to her fashion choices and her refusal to be defined by her age have made her a celebrated and admired figure in the world of entertainment. Her willingness to engage with the conversation surrounding her outfits and her ability to laugh off criticism showcase her confidence and resilience. As "Britain's Got Talent" continues to captivate audiences, Amanda's daring fashion statements and self-assured presence provide a refreshing perspective on age and beauty in the entertainment industry. Her impact extends beyond the stage, as she inspires individuals to embrace their own unique style and feel confident at any age.