Cara Delevingne Stuns in Plunging Blue Suit at 74th Annual Parsons Benefit in NYC
The 30-year-old model opted for a daring and braless look, donning a plunging sky blue suit that showcased her ample cleavage.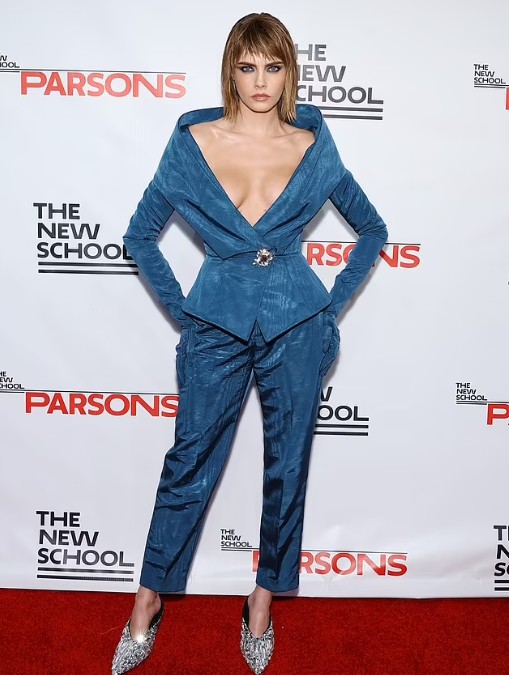 Her elegant yet edgy ensemble featured built-in gloves and a prominent blue and silver button that not only fastened the jacket but also accentuated Delevingne's waist. To add an extra touch of glamour, the runway sensation paired her outfit with sparkling crystal pointed-toe slip-on heels.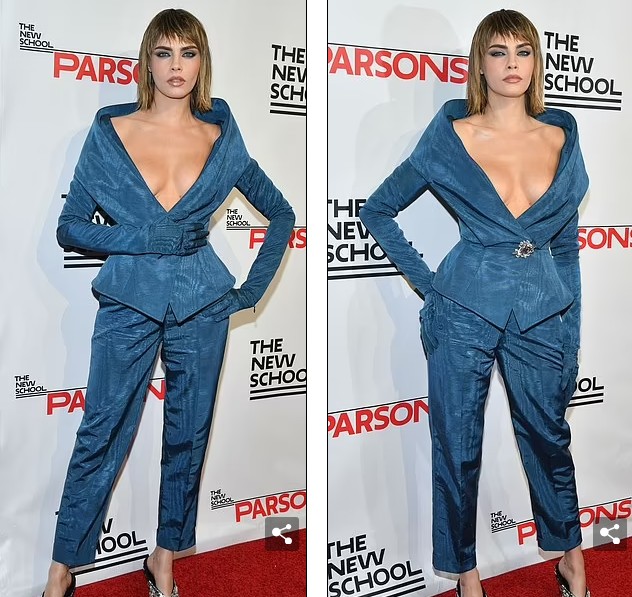 The Parsons Benefit was a star-studded affair, with renowned model Naomi Campbell, French fashion designer Olivier Rousteing, and Neiman Marcus CEO Geoffroy van Raemdonck being honored at the event. During the red carpet moments, Delevingne posed alongside Rousteing, who exuded his classic style in a flowing black suit.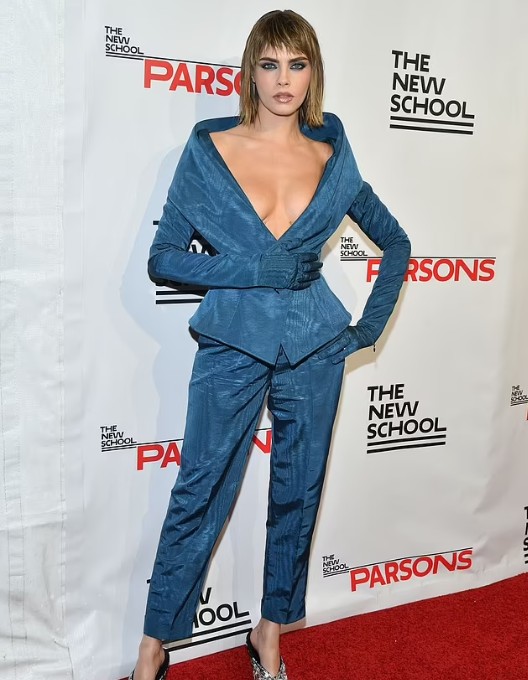 Notable attendee Anna Wintour, the esteemed editor-in-chief of Vogue, showcased her sophisticated taste in a form-fitting white top paired with a vibrant red floral skirt featuring elegant ruffles. Completing her ensemble, Wintour accessorized with a layered yellow-stone necklace, while her signature short bob and a pair of black shades added a touch of her iconic flair.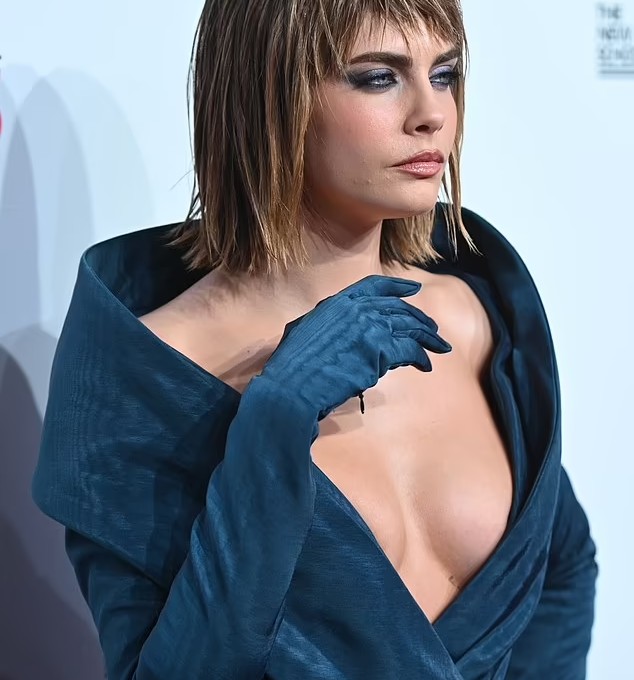 Cara Delevingne's confident and daring fashion choice, alongside the esteemed guests and captivating styles at the 74th annual Parsons Benefit, made the event a memorable night celebrating fashion, creativity, and the industry's luminaries.