Cast and crew members of the dreamy adaptation reflect on Ana de Armas's performance in Blonde
Playing Mairlyn Monroe would be daunting for the most experienced of actors, but Ana de Armas had the added challenge of Blonde being her first starring role. Throughout writer-director Andrew Dominik's hallucinatory adaptation of Joyce Carol Oates's 2000 novel of the same name, de Armas portrays the famous blonde during many stages of her life — from her humble start as Norma Jeane Baker and the childhood trauma that shaped her, to her fraught relationship and marriages, to the zenith of her fame. As the icon endures the glaring spotlight of celebrity, abuse at the hands of powerful men, familial strain, and more, de Armas bravely embraces the challenges of every scene, and has earned an Oscar nomination for her graceful and complex performance.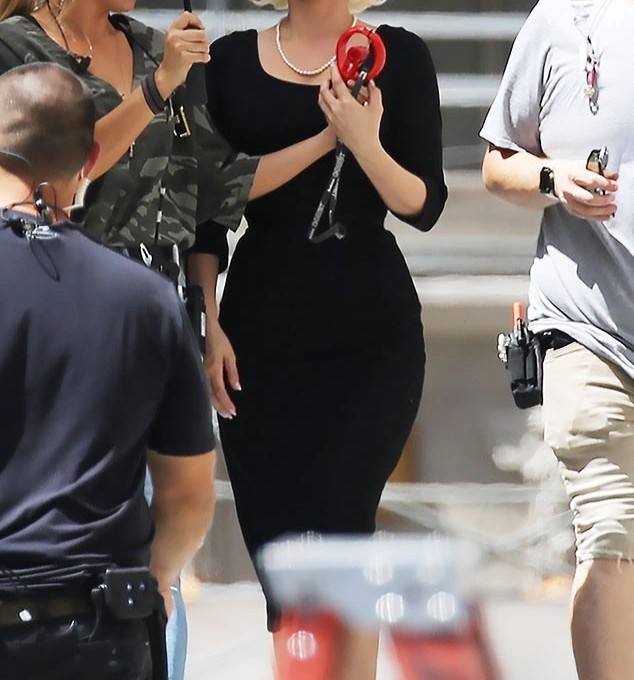 Although de Armas's physical transformation is uncanny, thanks to remarkable work from heads of makeup and hair Tina Roesler Kerwin (The Gray Man) and Jaime Leigh McIntosh (Black Panther) and dialect coach Jessica Drake, the Cuba-born actor approached playing one of the most photographed women in the world by embodying Monroe's spirit. As Dominik said to Kerwin early on, "I don't want you to put Marilyn's makeup on Ana; I want you to find Marilyn within Ana." De Armas deftly performs Monroe's multitudes, holding Norma Jeane alongside Monroe's bombshell public persona while simultaneously telegraphing the character's tumultuous interior world. Throughout Blonde's almost three-hour runtime, de Armas subtly conveys the difficult contradictions of Monroe's mythic life.

De Armas's committed performance was first celebrated by a 14-minute long standing ovation following Blonde's premiere at the Venice Film Festival and has since been met with critical and popular acclaim: In addition to being nominated for an Academy Award for Best Actress in a Leading Role, she's collected nominations for BAFTA, Golden Globe, and SAG awards and has won countless others. Here, Blonde team members share their praise for the actor's performance.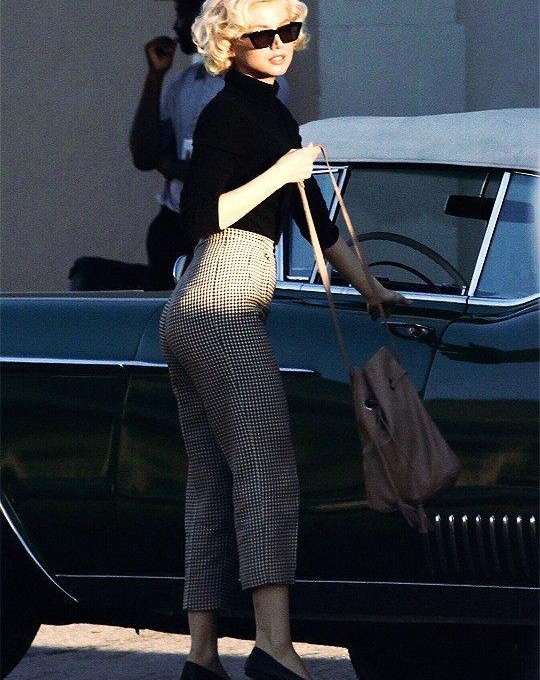 On Casting the Right Person to Play Marilyn Monroe:
"It's always a kind of instinctive thing, like falling in love. When the right person walks through the door, you just know. You have to go through the stages of confirming it to yourself. But I first saw Ana on television in Knock Knock, a movie with Keanu Reeves. I just thought, Wow, that girl looks like Marilyn Monroe. I met her and we had a conversation, and then she came and read. I remember looking at the reading later that day and just being blown away by the third take that she did. Her feelings were just so under her skin, and anything I said to her she really understood. I could give her direction and she could really do it."
— Andrew Dominik, writer-director

On Working with Ana:
"Ana has a great imagination. Honestly, working with her was so easy. She'd take whatever we would discover by ourselves and she'd sort of filter it a bit and she'd come back and she was never set in stone about anything. There was always playtime. Acting is not about getting it right. Acting is about getting it wrong in a way that reveals truth."
— Andrew Dominik, writer-director

"So, it's her second day shooting the film. Ana comes out and she does just a mind-blowing first take, which the camera operator fudges. I could have killed the guy. So she does another take. It's really good, but it's not as good as the first take. Before I can even say to her, "Ana, I'm sorry. It was good, but it wasn't as good as the first one," she's like, "I want another one." So now she goes back to her mark and we start rolling and nothing happens. Forty seconds go by and Ana comes out and she just stares the whole room down. It's like a high diver on a diving board, coming to the edge of the board and looking before they're about to dive. She goes back down the hall and maybe two minutes went by, and the tension in the room, you cannot imagine. She comes out and she does the take that's in the film and it's just like, holy . . . Tears spring to my eyes when I watch her doing that. I was so blown away by it, not just the performance, but the way that she would take the space for herself. Ana is going to take what she needs to deliver what you want. It's something that I admire enormously. I fell in love with her on the spot."
— Andrew Dominik, writer-director.
On Collaborating with Ana and Director Andrew Dominik:
"Working with Andrew and Ana fulfilled an artistic nourishment I had been craving and reminded me of how much I love my work."
— Adrien Brody, plays "The Playwright"
On Getting into the Mindset of the Character:
"Ana enjoyed looking through [Marilyn's journals] because they were thoughts that Marilyn actually had written down. It amazed her what had been going through Marilyn's mind at the various points that paralleled our film. Ana knew she could look in that purse and pull things out to interact with. She embraced everything that I gave her and just ran with it."
— Josh Bramer, prop master.
On Ana's Transformation into Marilyn:
"Ana de Armas's performance is mesmerizing, calling to mind the extraordinary immersions into 'historic' figures of Charlize Theron as the serial killer Aileen Wuornos (Monster) and Robert De Niro as middleweight brawler Jake LaMotta (Raging Bull) — both Oscar winners. As the child Norma Jeane matures and Ana takes over the role, her metamorphosis is astounding."
— Joyce Carol Oates, author of Blonde (2000)

"The first time I saw Ana fully as Marilyn it was incredibly exciting because it was like, 'Oh, we did it!'
— Jaime Leigh McIntosh, head of hair department

"Ana was perfect to play Marilyn Monroe because she has a kind of spirit and a life in her, and a sense of humor and a depth that I think they shared. She is also a hard worker. She has nearly 100 costume changes in this movie and she had perfected Marilyn's voice and her movements and her affectations. She's taken on this incredibly difficult role and has been so determined to do justice to it and give life to somebody that the entire world knows. It's pretty scary. It has been such a great joy for me to work with her because she is so fearless."
— Jennifer Johnson, costume designer

"Ana's transformation blew me away," he says. "She utterly became Norma Jeane. I feel like she bared her soul. In her portrayal, she exuded all of Marilyn's fragility and radiance, her childlike innocence, her bravery, shyness, her overt sexuality, as well as her emotional depth and intelligence. I honestly felt like I was working with Marilyn Monroe and was transported to another time."
— Adrien Brody, plays "The Playwright"