Celebs Go Dating Star Lottie Moss Teases Fans with newInstagram Snap Amid Relationship Revelations
The 25-year-old OnlyFans personality decided to treat her followers to a sneak peek of her enviable physique, this time donning nude underwear that left little to the imagination.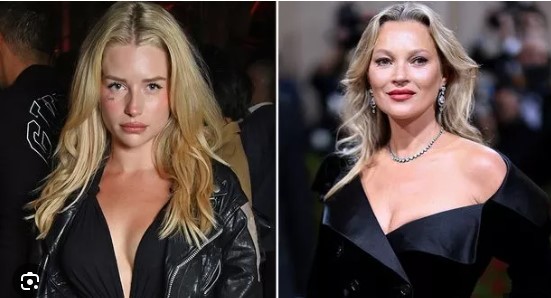 In the revealing snap shared on her Instagram page, Lottie wore a flesh-colored bikini top, allowing her sun-kissed skin and intricate tattoos to shine. Posing seductively beside a rugged brick wall in her garden, she exuded confidence and allure. However, she took her sultry display a step further by playfully pulling down her bikini bottoms and striking a pose while crawling on the grass, showcasing her toned derriere.
Lottie Moss recently made headlines not just for her bold Instagram posts, but also for revealing her secret romantic connection with personal trainer Adam Collard. Sharing intimate details about their relationship on Chloe Burrow's podcast, "Chloe Vs The World," Lottie confessed that despite her initial perceptions, there's a unique and special connection between her and Adam.
Describing her impression of Adam when she first met him, Lottie said, "When I first saw Adam I was like 'nah, he's not my type'. Literally not my type at all and then bam." She went on to highlight his charm, handsomeness, towering height of 6'5", and appealing tattoos as factors that drew her in. "It's weird we just have a connection, even the height and the tattoos wouldn't have been enough but we have a special connection," Lottie candidly shared.
The intrigue around Lottie and Adam's relationship further intensified during a recent episode of "Celebs Go Dating." In the episode, Adam openly admitted to spending the night with Lottie after a show mixer, leading to reactions from fellow cast members and even dating agent Anna Williamson, who playfully called him a "d***head" for owning up to the show's fastest hook-up.
Amid the revelations about her personal life, Lottie remains a prominent figure on the E4 series. Her social media presence has also attracted the attention of soap star Helen Flanagan's ex, Scott Sinclair, who reached out to her via direct messages, highlighting her desirability and allure.
Lottie's recent Instagram post teasing upcoming content for her paid-only page has once again ignited conversations about body positivity, self-confidence, and expression. The star's willingness to embrace her sensuality and share glimpses of her life continues to resonate with her audience, as she strikes a balance between showcasing her individuality and connecting with her fans on a deeper level. With her intriguing journey on "Celebs Go Dating" and her unapologetic self-expression, Lottie Moss continues to be a captivating figure in the public eye.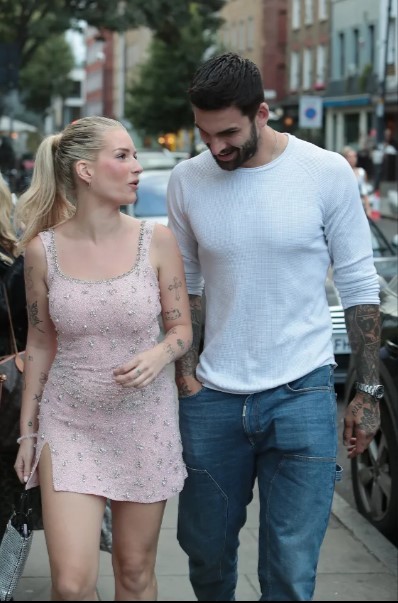 Lottie Moss is an English model and social media influencer. She is the younger sister of supermodel Kate Moss.
Moss was born in London, England, on January 9, 1998. She began her modeling career at the age of 13, when she signed with Storm Model Management.
Moss has appeared in campaigns for brands such as Chanel, Dior, and Calvin Klein. She has also walked the runway for fashion shows such as Burberry and Versace.
Moss is a popular figure on social media, with over 2 million followers on Instagram. She often shares photos of her modeling work and her personal life.
Moss has been open about her struggles with addiction and mental health. She has spoken out about her experiences in the hope of helping others.