Champions League Draw Live Stream: Date, Time, Pot Details, and Qualifying Teams
With all 32 teams eager to learn their fates, this draw marks a pivotal moment in the journey towards the coveted Champions League title. Reigning champions Manchester City are ready to defend their crown, while Sevilla, fresh from their Europa League triumph, join the fray. This season promises excitement as perennial giants like Bayern Munich, Inter Milan, and Real Madrid vie for glory.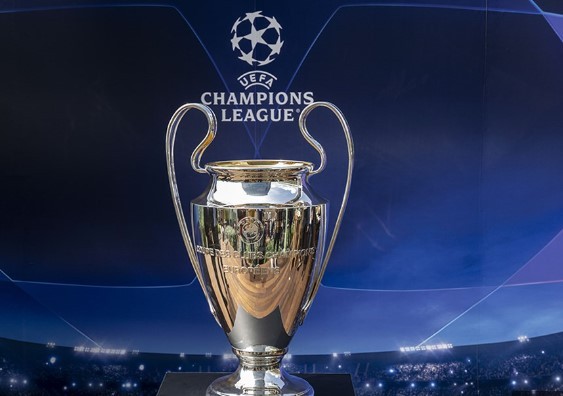 Return of Titans and Newcomers

As the Champions League landscape takes shape, there's excitement in the air. Manchester City is determined to replicate their success from last season, while Sevilla rides high on their Europa League victory. European powerhouses including Bayern Munich, Inter Milan, and Real Madrid are eyeing another shot at the title after notable runs in previous editions. Notably, Arsenal returns to the Champions League arena after a hiatus, while teams like Newcastle United and Union Berlin are set to make their debut appearances.

Key Details to Know

Date: Thursday, August 31st
Time: 12 p.m. ET
Location: Grimaldi Forum, Monaco
Live Stream: Paramount+

Draw Rules and Pot Arrangements
The draw will place 32 teams into four pots, each containing eight teams. Pot 1 includes Manchester City, Sevilla, FC Barcelona, Napoli, Bayern Munich, Paris Saint-Germain, Benfica, and Feyenoord. Pot 2 features Real Madrid, Manchester United, Inter Milan, Borussia Dortmund, Atletico Madrid, RB Leipzig, Porto, and Arsenal. Pot 3 contains teams like Shakhtar Donetsk, Red Bull Salzburg, AC Milan, Lazio, and more. The final pot, Pot 4, includes Newcastle United, Union Berlin, Lens, Real Sociedad, Celtic, Galatasaray, Young Boys, and Antwerp.

Matchdays to Look Forward To
As the group stage unfolds, fans can mark their calendars for these thrilling matchdays:

Matchday 1: Sept. 19-20
Matchday 2: Oct. 3-4
Matchday 3: Oct. 24-25
Matchday 4: Nov. 7-8
Matchday 5: Nov. 28-29
Matchday 6: Dec. 12-13

With the Champions League draw just around the corner, football enthusiasts worldwide are gearing up for an exciting season. From reigning champions to determined challengers, this year's tournament promises intense action and unforgettable moments. As the teams discover their groups and fixtures, the journey towards the pinnacle of European football is set to captivate fans across the globe. Don't miss the live stream on Paramount+ and get ready for a season of unparalleled excitement and competition.