Chandra Wilson Says She Is 'Fighting ' Herself to Stay Until 'Grey's Anatomy' 's 'Very Last Scene'
Chandra Wilson isn't ready to say goodbye to Grey's Anatomy.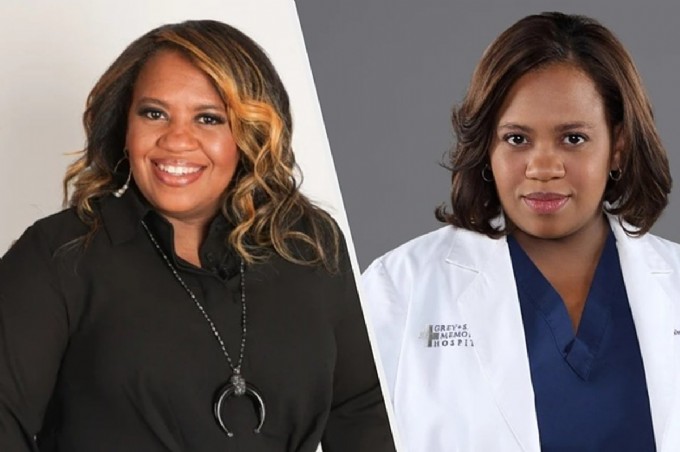 At the Grey's Anatomy PaleyFest event on Sunday, the 53-year-old actress exclusively opened up to PEOPLE about her future on the ABC's long-running medical drama as cast members Ellen Pompeo and Kelly McCreary have stepped back from the series.
"I used to say, 'I'm there until the wheels fall off until the very, very end, and it can't last that much longer, right?' And then we keep going," Wilson, who has played Dr. Miranda Bailey since the pilot episode in 2005, shared. "For now, I'm challenging myself to be there until the very last episode, the very last day, the very last scene."
She added, "I said it, so now I've got to get there."
Wilson also teased what's coming next for Bailey, who has been struggling with a work-life balance after returning to the hospital on this season of Grey's Anatomy.
"She's about to go through something that tests her as a professional, tests her as a surgeon, tests her as a wife and a mother," she said. "And it's another example of juggling all the balls, right, that women specifically have to do and try not to lose it."
Wilson's decision to remain on the hit series — which was recently renewed for a 20th season per Variety — comes as McCreary announced her exit from Grey's Anatomy last month.
McCreary shared her gratitude for the last nine seasons on Grey's in a heartfelt Instagram post on March 17.
She shared, "9 seasons, 200 episodes, scores of heroic surgeries, countless brave patients, dozens of delightful sister house scenes, 1 episode with my real-life sister, some loss and some grief, a few ghostly visitations from mothers, a handful of boyfriends, 2 gorgeous weddings, a bunch of drunken emotional breakdowns, 1 high-speed chase, several awkward dinner parties, 1 punch taken (1 punch thrown), at least 1 pratfall, buckets of tears, innumerable fits of laughter, all the medical jargon mastered, a slew of friends for life, myriad collaborators who grew me as an artist, 1 grateful heart and ! massive THANK YOU."
"What a ride! 🥹♥️🙏🏾," she added.
following the Grey's Anatomy's fall finale.
"I am eternally grateful and humbled by the love and support you have all shown me, Meredith GREY and the show for 19 seasons!" wrote Pompeo, 53. "Through it all….none of it …would have been possible without the best fans in the world. You all are RIDERS and you all have made the ride so fun and ICONIC!!"
She added, "I love you madly and appreciate you right back."
Pompeo stepped back from the series this season to pursue outside projects, including Hulu's adaptation of the 2009 film Orphan, which follows a terrifying adoption story in which a couple's new daughter turns out to be a grown woman masquerading as a child.