Chantel Jeffries' Scintillating Miami Beach Photoshoot Ignites Social Media Frenzy
The internet personality, with a whopping 4.6 million followers, shared a series of alluring snapshots, showcasing her toned physique in a tiny print color bikini.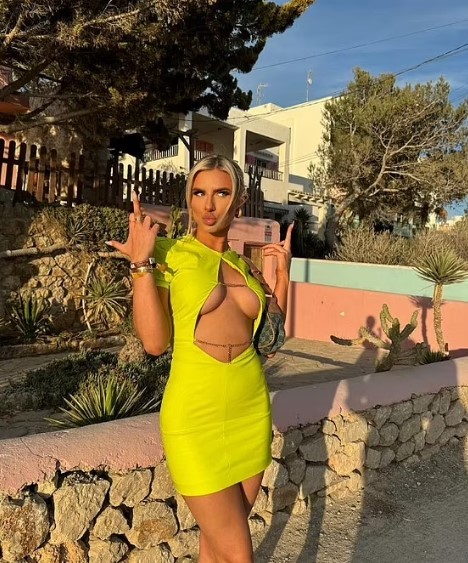 In the Instagram post that garnered widespread attention, Jeffries posed confidently, flaunting her sculpted abs and enviable figure. The skimpy two-piece, featuring a mesmerizing print color pattern, perfectly complemented the picturesque beach backdrop.
The DJ didn't shy away from sharing her beach day adventures, treating her followers to glimpses of her sun-soaked escapade. Jeffries accentuated her natural beauty by going makeup-free, letting her long braids cascade down. A pendant gold necklace added a touch of elegance to her beach-ready look.
In a subsequent post, Jeffries continued to captivate her audience, showcasing her toned tummy and sculpted arms in a small brown bikini top and matching mini briefs. Lying on a lounge chair against a white towel, the 31-year-old exuded beach glamour, complete with brown ombre sunglasses and a book by her side.
The DJ took to her Instagram Stories to share a clip of her rollerblading along Miami's coastline, soaking in the scenic views. Dressed in a jet-black bikini top that highlighted her upper chest, Jeffries effortlessly blended fitness with beachside fun.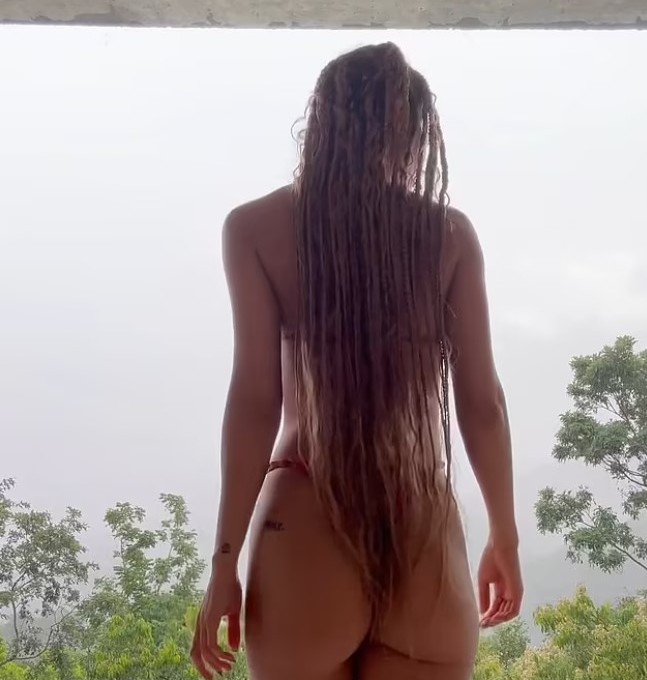 Known for sharing insights into her glamorous life, Jeffries recently dazzled fans with her Halloween costume – Elastigirl from The Incredibles. The form-fitting outfit showcased her curvy rear end, and her voluminous locks tied into a lengthy ponytail added to the superhero allure.
Jeffries, also the ex-girlfriend of Justin Bieber, frequently provides glimpses into her fitness routine. A video shared earlier this month showcased her strength as she used a resistance band during an intense gym session. Sporting a grey crop top and matching bike shorts, she highlighted her toned midriff, emphasizing the importance of a healthy lifestyle.
The Instagram sensation further revealed her wellness routine, including a plunge into a cold tub for its purported mental and physical benefits. While experts recommend complete submersion, Jeffries opted to keep her neck, chest, and arms above water during the chilly experience.
The DJ recently enjoyed a lavish Jamaican getaway with friends, turning the breathtaking landscape into a backdropp for her Instagram glamour shots. An experienced DJ and aspiring music producer, Chantel Jeffries combines her love for music with a hip-hop-infused take on dance music.
With chart-topping singles and a dynamic social media presence, Jeffries continues to captivate audiences worldwide, balancing her jet-setting lifestyle with a commitment to health and fitness. As she continues to share glimpses into her glamorous life, fans eagerly await more from this multifaceted influencer and artist.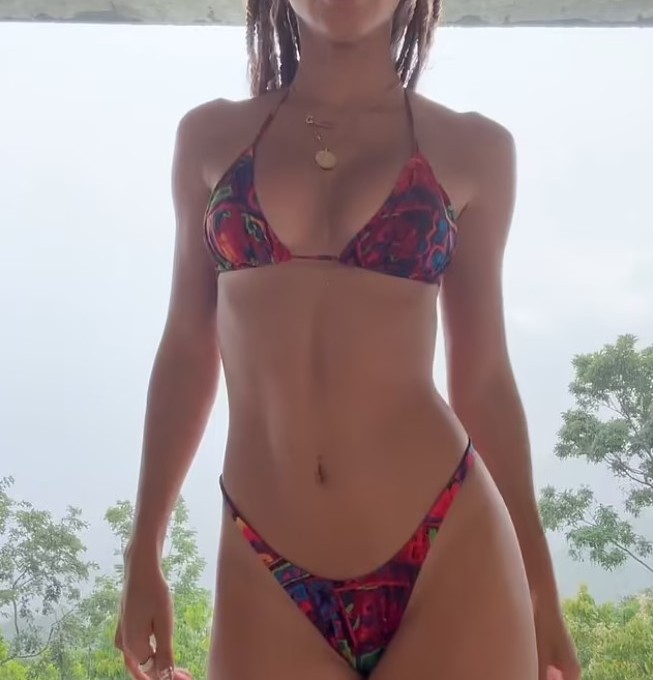 Chantel Jeffries is an American DJ, model, and YouTube personality. She is known for her DJ sets, which often feature a mix of EDM, trap, and hip hop. She has also appeared in music videos for artists such as Iggy Azalea and Justin Bieber.
Is Chantel Jeffries a good dj?
Whether or not Chantel Jeffries is a good DJ is a matter of opinion. Some people enjoy her music, while others find it to be repetitive and unoriginal. She has been praised for her ability to connect with her audience, but she has also been criticized for her lack of technical skills.
What does Chantel Jeffries dad do?
Chantel Jeffries' dad is Edward Jeffries, an entrepreneur who has founded or co-founded several companies, including a digital marketing agency and a real estate investment firm. He is also a published author and a motivational speaker.
Who is Chantel Jeffries mom?
Chantel Jeffries' mom is Kathleen Jeffries, a homemaker and former nurse. She is a supportive parent and is often seen at her daughter's DJ sets. She is also involved in her daughter's charity work.
Chantel Jeffries Boyfriend 2023
Chantel Jeffries is currently single. She has been in several relationships in the past, but none of them have led to marriage.
Chantel Jeffries Twitter
Chantel Jeffries has over 770,000 followers on Twitter. Her Twitter handle is @ChantelJeffries.
Chantel Jeffries Instagram
Chantel Jeffries has over 4.8 million followers on Instagram. Her Instagram handle is @chanteljefries.
Chantel Jeffries Sister
Chantel Jeffries has one sister, Aja Jeffries. Aja is a fashion designer and entrepreneur.
Chantel Jeffries Amazon
Chantel Jeffries has her own line of merchandise on Amazon. The line includes clothing, accessories, and beauty products.
Chantel Jeffries DJing
Chantel Jeffries is a popular DJ. She has performed at some of the most prestigious clubs and festivals in the world. She is known for her energetic sets and her ability to connect with her audience.
Chantel Jeffries Snapchat
Chantel Jeffries has over 1 million followers on Snapchat. Her Snapchat username is chanteljeffries.