Chelsea Legend's Daughter, Jade Leboeuf, Dazzles Instagram in Mesmerizing See-Through Ensemble
The French model and influencer treated her audience to a mesmerizing display as she got ready in an eye-catching see-through outfit, earning praise and admiration from fans for her impeccable style.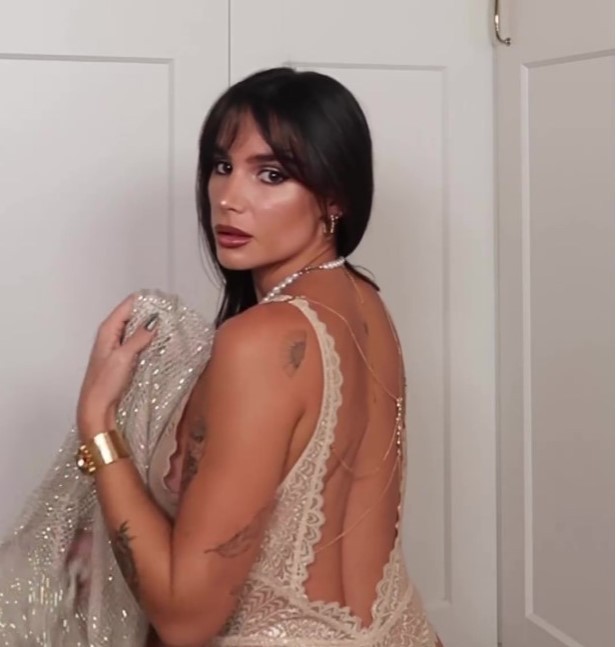 Jade Leboeuf's Fashion Extravaganza: Jade Leboeuf, known for her glamorous lifestyle updates on Instagram, recently shared a video that left fans in awe. The 32-year-old influencer started her captivating look with a sheer plunging bodysuit, adding a layer of sparkle with transparent trousers. Completing the ensemble, Jade threw on a flowy shirt before striking poses for the camera, showcasing her flair for fashion.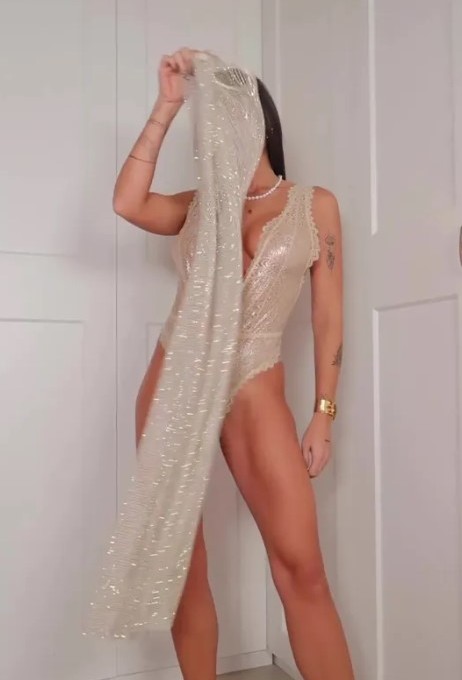 Fan Reactions and Compliments: Jade's Instagram post quickly garnered attention, with fans expressing their admiration in the comments section. Comments flooded in, praising her stunning appearance. One fan wrote, "You are sublime," while another added, "So beautiful." The effusive compliments continued, with fans emphasizing Jade's beauty and leaving some utterly "speechless."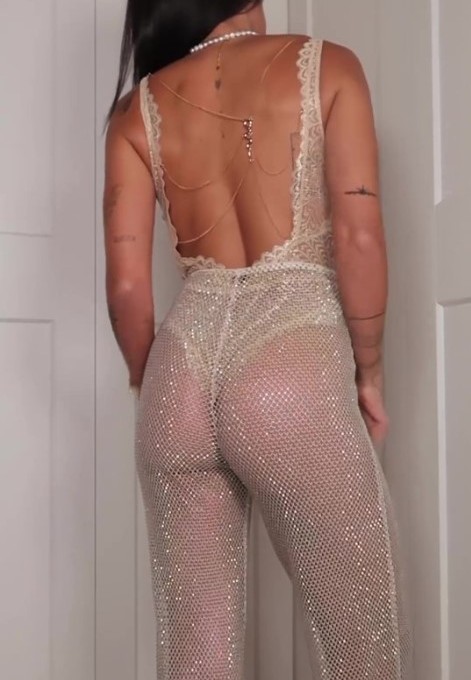 Social Media Influence: Jade Leboeuf has built an impressive online presence, amassing a following of 216,000 on Instagram. Regularly sharing glimpses of her glamorous and travel-filled lifestyle, Jade keeps her adoring fans engaged with her fashion choices, travel adventures, and snippets of her daily life. Her influence extends beyond fashion, capturing the attention of those who appreciate her authenticity and style.
Personal Life and Family Ties: Married to French reality TV star Stephane Rodrigues, Jade Leboeuf is also a doting mother to a three-year-old son. As the daughter of former France and Chelsea center-back Frank Leboeuf, she inherits a legacy of football greatness. Frank Leboeuf, a Chelsea legend, boasts an impressive career with over 200 appearances for the club and was part of France's victorious 1998 World Cup squad.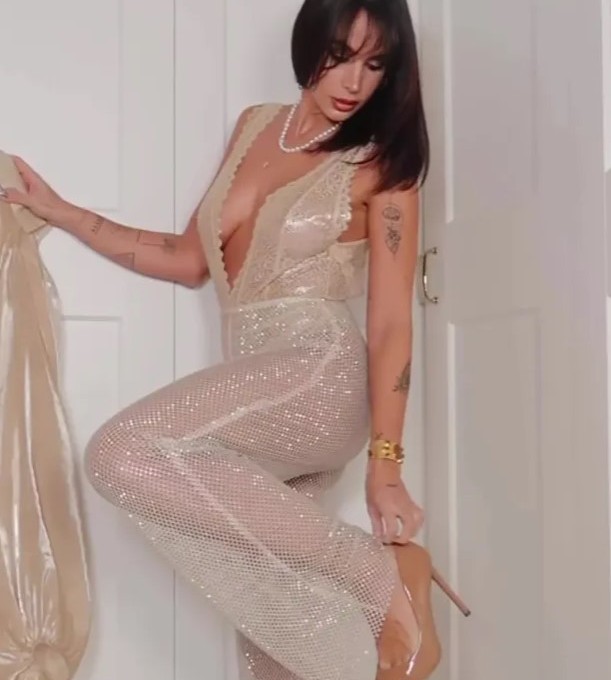 Celebrating Frank Leboeuf's Legacy: Frank Leboeuf's contributions to both Chelsea and the French national team have left an indelible mark on football history. With 50 caps for his country and two FA Cups with Chelsea, his legacy endures. Jade's rise as a social media influencer adds a modern twist to the family's narrative, blending football heritage with contemporary fashion and lifestyle.
Jade Leboeuf's recent Instagram post not only highlights her fashion-forward choices but also underscores her influence as a social media personality. The daughter of a Chelsea legend, Jade effortlessly combines style, family life, and travel, captivating audiences with her authenticity. As she continues to share her life's adventures, Jade Leboeuf remains a noteworthy figure in the realms of fashion, family, and the legacy of football greatness.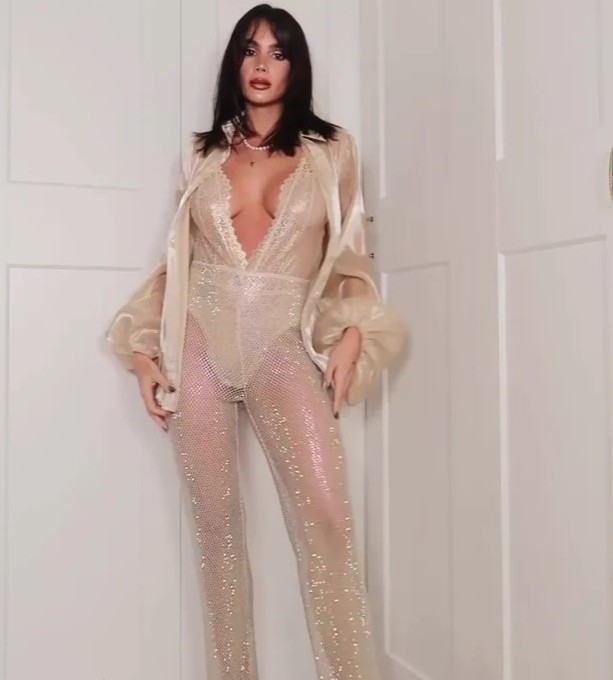 Was Frank Leboeuf good?
Yes, Frank Leboeuf was a very good defender. He was known for his strong tackling, his aerial ability, and his ability to read the game. He was a key member of the France national team that won the 1998 FIFA World Cup and the 2000 UEFA European Championship. He was also a successful club player, winning the FA Cup, the League Cup, the UEFA Super Cup, the Charity Shield, and the UEFA Cup Winners' Cup with Chelsea.
How old is Frank Leboeuf?
Frank Leboeuf was born on January 22, 1968. As of today, October 4, 2023, he is 55 years old.
Who is Frank on ESPN FC?
Frank Leboeuf is a soccer analyst and commentator for ESPN FC. He has been working for ESPN FC since 2007.
How many penalties did Frank Leboeuf score?
Frank Leboeuf scored 21 goals in his career, of which 3 were penalties.
Frank Leboeuf Wife
Frank Leboeuf is currently married to Chrislaure Nollet. They have been together since 2004. Leboeuf has two children from his first marriage to Beatrice: Jade and Hugo.
Frank Leboeuf Chelsea
Frank Leboeuf played for Chelsea from 1996 to 2001. During his time at the club, he won the FA Cup, the League Cup, the UEFA Super Cup, the Charity Shield, and the UEFA Cup Winners' Cup. He is considered one of Chelsea's greatest defenders.
Jade Leboeuf
Jade Leboeuf is Frank Leboeuf's daughter from his first marriage to Beatrice. She is a successful businesswoman and entrepreneur.
Frank Leboeuf Daughter
Frank Leboeuf has two daughters: Jade and Shirel.
Frank Leboeuf Position
Frank Leboeuf played as a central defender.
Frank Leboeuf Play
Frank Leboeuf was known for his strong tackling, his aerial ability, and his ability to read the game.
Leboeuf Meaning
The name Leboeuf is of French origin. It is a variant of the name Leboeuf, which means "the ox".