The movie, which recently received the FIPRESCI Prize at the 2023 Cannes Film Festival within the Un Certain Regard section, joins a lineup of other impressive contenders.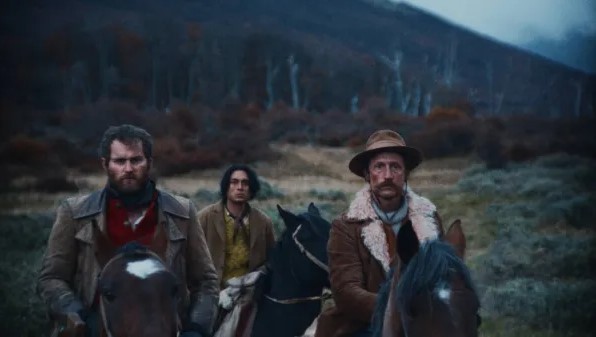 Among the entrants are films like "Smoke Sauna Sisterhood" from Estonia, "The Teachers' Lounge" from Germany, "Concrete Utopia" from South Korea, and "Thunder" from Switzerland, as previously announced.
"The Settlers" is set to have upcoming screenings at the Toronto Film Festival and the New York Film Festival. Following these screenings, the film will be released theatrically in North America by Mubi. The streaming platform holds distribution rights for various regions including the UK, Latin America, Turkey, Germany, Austria, Switzerland, Italy, Benelux, and India. Further details about its release plans will be unveiled at a later date.
Co-written by Gálvez, Antonia Girardi, and Mariano Llinás, "The Settlers" takes place in early 20th century Chile. The story revolves around a wealthy landowner who employs three horsemen to delineate the boundaries of his extensive property and establish a route to the Atlantic Ocean across the vast Patagonia region. However, what starts as an expedition becomes a "civilizing" mission led by a British lieutenant, turning the narrative into a thought-provoking exploration.
The film features an ensemble cast including Mark Stanley, Camilo Arancibia, Benjamín Westfall, Alfredo Castro, and more. It's a collaborative effort presented by Cinema Inutile (USA) and produced by Quijote Films (Chile), Rei Cine (Argentina), Quiddity Films (UK), and Volos Films (Taiwan), among others.
Director Felipe Gálvez expressed his gratitude for the recognition, stating, "I feel a profound responsibility in representing our country during such an important year, filled with remarkable films and talented filmmakers." He also revealed his anticipation for the North American premiere of "The Settlers" at the Toronto Film Festival, which coincides with a significant day in Chilean history, marking 50 years since the Military Coup.
"The Settlers" delves into important themes, emphasizing the reexamination of colonial history and the recognition of indigenous voices. The film's exploration of silenced narratives and its unapologetic approach to addressing the past has garnered significant attention and acclaim.
With Chilean cinema gaining international recognition, "The Settlers" aims to continue this legacy of thought-provoking storytelling and cultural exploration, contributing to global dialogues through its powerful narrative and impactful themes.