Chloe Ferry turns heads in a crop top and leggings as she heads out for dinner in Newcastle
The Geordie Shore star, 27, looked incredible as she displayed her toned midriff in an cropped black T-shirt and a pair of beige leather-look leggings.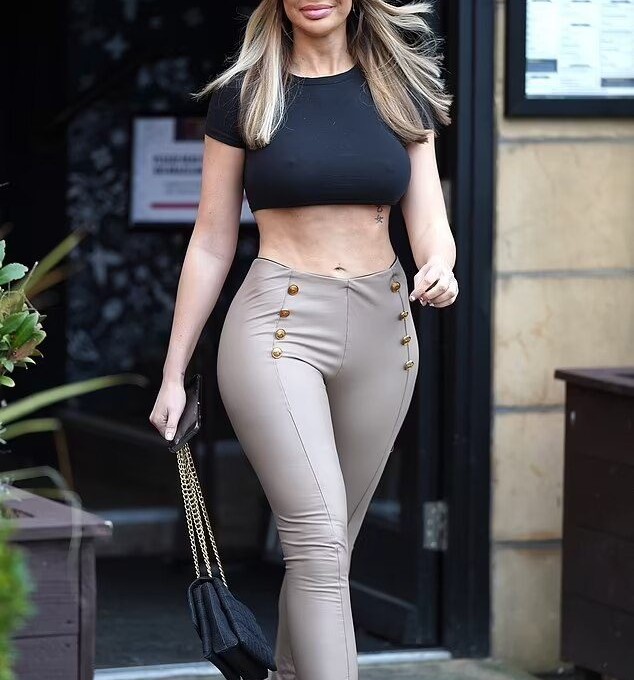 The reality star elevated her frame in towering clear heels and toted her belongings in a chic black shoulder bag.
Chloe styled her long highlighted tresses poker straight and accessorised with a large black fur headband.
Depite her recent fury over her salon being vandalised, Chloe flashed her gorgeous smile as she showed off her peachy behind in the figure-hugging outfit.
The TV personality was joined by her stylish mum Liz, 60, who looked amazing in a green ribbed trouser co-ord and grey heels.
It comes after Chloe returned to work after the business wwas broken into by thieves.
Explaining that the burglars had robbed 'everything' from the salon, Chloe said to the camera: 'What is wrong with people? You've taken all of our stock'.
Unable to contain her anger, Chloe continued to threaten that she had 'secret cameras' in the salon and was going to check who had broke in and 'plaster you all over my social media'.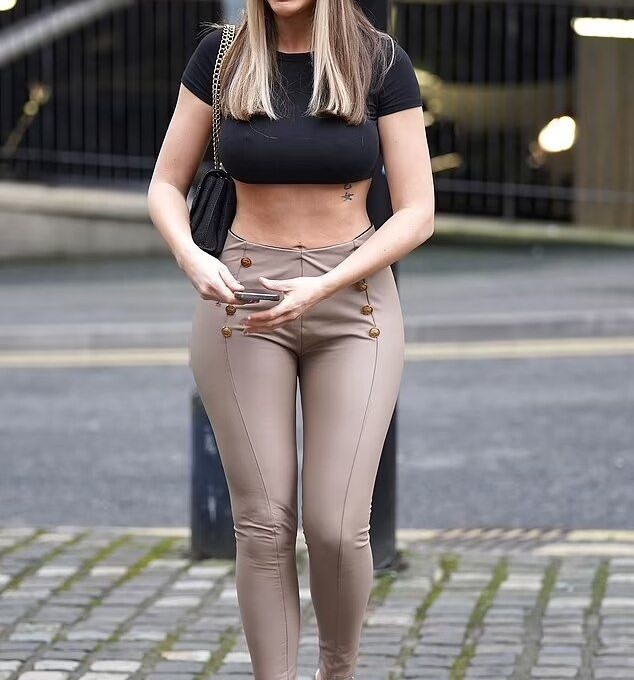 The TV personality, who boasts 3.8 million Instagram followers, opened Newcastle salon CM House of Aesthetics back in 2019 and co-owns it with Maeve Mathieson.
Angrily taking to her Instagram Stories, Chloe explained that she and her co-owner found out that their salon had been broken into the night following a workout.
'So me and Maeve have just left the gym and we're absolutely shaking. We've just had a phone call that last night someone has physically broken into the salon last night, smashed the back door and took everything.
'They've taken all of our awards off the wall. And just to let you know, whoever has done it, we've got a secret camera, I'm gonna find out who you are and I'm gonna post it all over my social media man.'
She continued: 'What is wrong with people man? They took all of our stock. I'm literally in shock. Like how anyone could do that to another person, they've literally broken in and smashed all the back door.
'They probably think that we don't have a camera on the back door but oh darling yes we do. So, I'm literally going to the salon now and checking the cameras.'
Chloe added a serious of angry face emojis over the clips, while Maeve called one of the salon employees and asked if they were OK after the incident.
Threatening to expose the thief to her many millions of followers, the reality star continued: 'If you don't come forward in the next couple of hours, I am going to plaster you all over my Instagram.'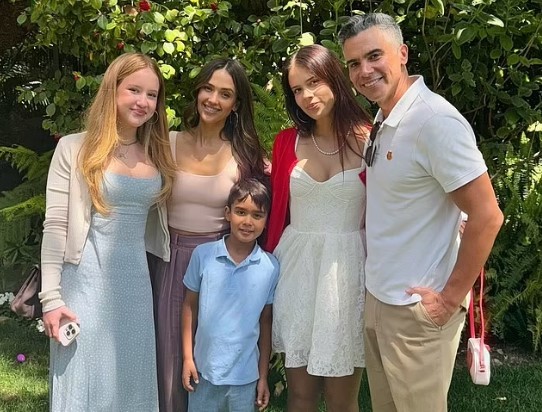 She then arrived to the salon and filmed the damages, which saw planks of wood all fallen at the bottom of the stairs, with the back door broken open.
Dust covered the carpeted stairs and was scattered throughout the salon leading to the door.
Chloe opened CM House of Aesthetics in May 2019 in Newcastle and has recently decided to get hands on in business rather than watching from the sidelines.
The salon, located on Benton Road, offers treatments like lip fillers, eyelash extensions and anti-wrinkle injections.
Getting stuck in, Chloe became qualified to perform dermal fillers on clients after taking a course last year.
Speaking on the course last year, she explained: 'Once I learn how to do lip filler I'm going to do everything, new career, who this?