Coronation Street SPOILER: Sarah plays with fire by spending the night with criminal Damon after a row with her husband Adam
In upcoming scenes, the blonde enjoys a boozy night with the bad boy after a row with her husband Adam, having realised that he is representing the criminal who has threatened her family's business.
Following the row, Sarah heads out to drink alone, and parks herself next to Damon, unaware who he is.
Later, Sarah realises who she's been flirting with and begs him to stay away from Nick, but Damon refuses.
Damon later confronts Nick after learning he's unlikely to walk free from his drug crimes, and corners his enemy in the office with door firmly closed.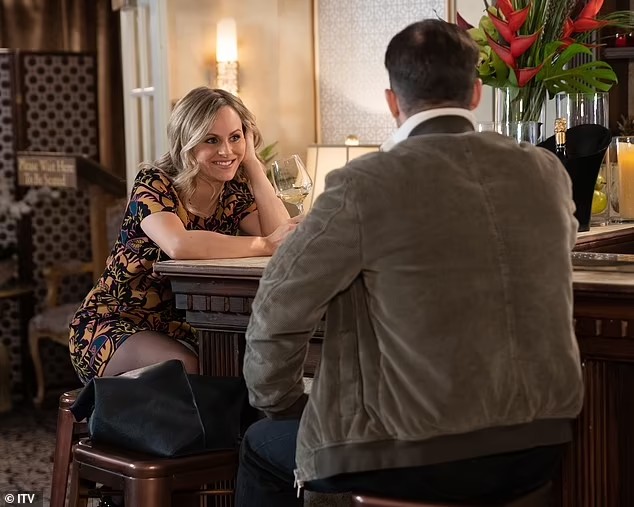 In the upcoming episodes, Nick (Ben Price) is horrified when Damon (Ciaran Griffiths) returns to the Street after previously being arrested on drug charges.
Damon menacingly reminds Nick that he still has a financial interest in the business and reveals he's hired a new solicitor who he might have heard of.
Nick is furious to hear that Adam (Sam Robertson) has agreed to act on behalf of Damon, and a horrified Sarah (Tina O'Brien) rows with her husband before announcing that she's off to the hotel he booked for their date night on her own.
As Damon orders a drink in the hotel bar, Sarah parks herself next to him, unaware who he is.
Damon chats her up as Sarah admits she's had a row with her husband, and after getting tipsy, she invites him up to her room for a drink.
Later, Sarah is unimpressed to realise Adam is still representing Damon, and meeting up with him in the ginnel, she begs Damon to stay away from Nick and dropp Adam as his solicitor.
Dee-Dee (Channique Sterling-Brown) warns Damon he's unlikely to walk free as whoever stitched him up knew what they were doing.
A furious Damon corners Nick in The Bistro office and closes the door behind him...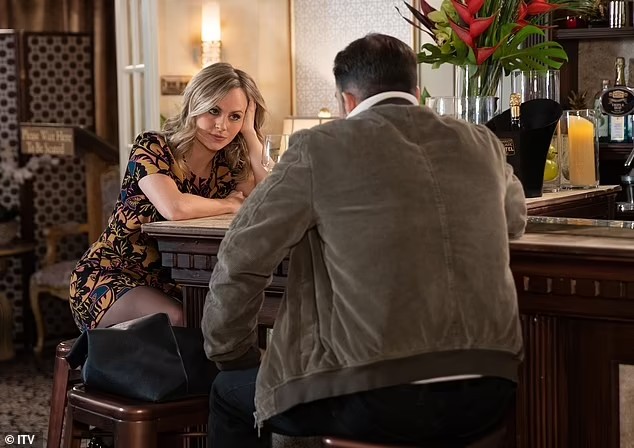 Speaking about the scenes, actress Tina admitted Sarah feels 'really guilty' about her behaviour when she realises who Damon is.
She said: 'Oh, she's gonna feel sick. I mean, like, literally feel sick to her stomach. It's all kinds of messy and complicated.
'Obviously, what she did was wrong to begin with, and she probably feels really guilty anyway. But the last thing she needed was the complication of it being Damon.'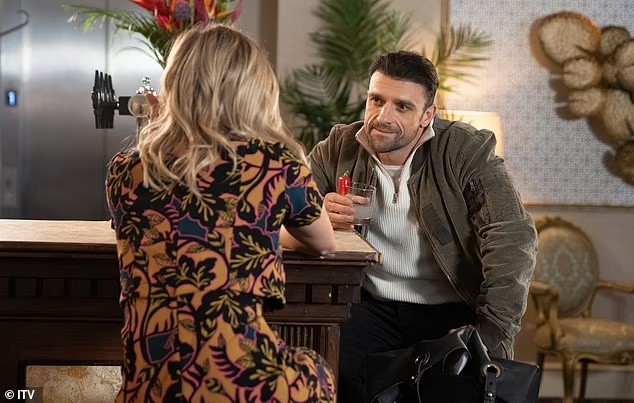 On Sarah's row with Adam, she added: 'There is a little bit of tension but no more than in any standard marriage.
'I think they're at a bit of cross purposes with the whole baby thing. Sarah understands that he wants a baby but she's in a bit of a difficult position because her career is going really well and she wants to prioritise that.
'I think maybe Adam doesn't sometimes quite understand that and so she's getting a bit frustrated.
'Then Nick drops Adam in it by saying he's agreed to represent Damon, who Sarah's never met but has heard what he did to her brother, and Sarah's absolutely fuming that Adam would get involved in this guy.
'Adam understandably says it's business and he needs the money but Sarah says look it's not about the money, this is family and you're basically siding with the guy that's made my brother's life hell.'
Coronation Street airs Mondays, Wednesdays and Fridays at 8pm on ITV1 and ITVX.