Demi Moore, the ageless Hollywood icon, delighted her fans with stunning images showcasing her fabulous figure in a blue bikini
On the 4th of July, Demi treated her 4.6 million Instagram followers to a series of captivating snapshots taken by the river near her secluded Idaho residence. The former Brat Packer, who was recently seen in Paris, flaunted her slender physique, featuring toned legs, slender arms, and a flat tummy, as she confidently modeled a tiny blue tribal print string bikini.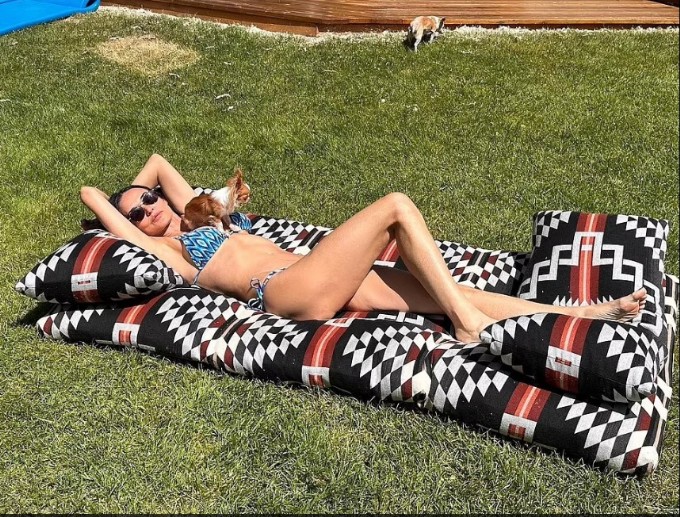 With her luscious brunette locks flowing freely, Demi completed her beach-ready look with a pair of dark sunglasses and a natural makeup look.
Adding to the charm of the pictures, Demi held her adorable little dog named Pilaf, who even has his own Instagram page with over 10,000 followers. In one of the images, Pilaf sat on her chest, further enhancing the endearing quality of the moment.
Captioning her post, the Ghost actress wished her followers a happy Independence Day while reminding them to prioritize sun protection by using SPF. Her eldest daughter, Rumer Willis, expressed her approval by liking the post, and her stylist friend, Brad Goreski, playfully commented on the SPF acronym.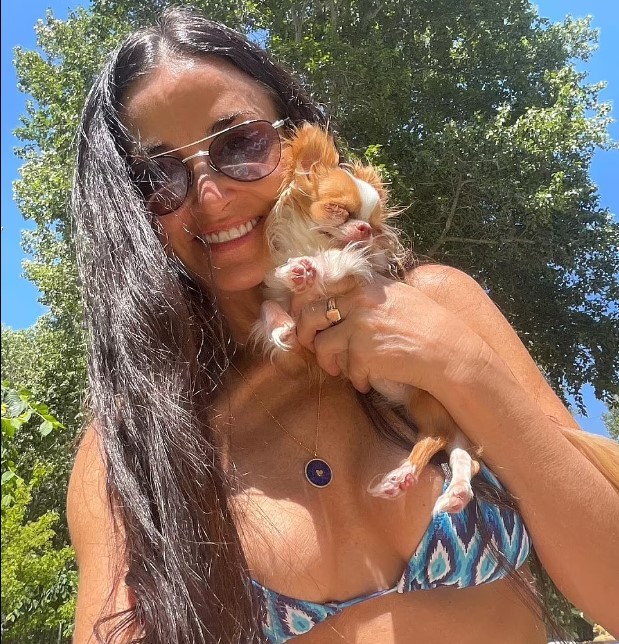 The bikini perfectly showcased Demi's slim physique, and she accessorized with gold jewelry, including a round blue pendant necklace with a heart-shaped design in the middle. She also adorned her fingers with gold rings.
In some of the images, Pilaf appeared to be peacefully asleep, highlighting the close bond between Demi and her constant companion.
Demi Moore is no stranger to swimsuit modeling, as she collaborates with Andie Swim, a brand that specializes in creating stylish swimwear and cover-ups. Andie Swim aims to provide customers with well-made, well-cut swimsuits that are both fashionable and comfortable.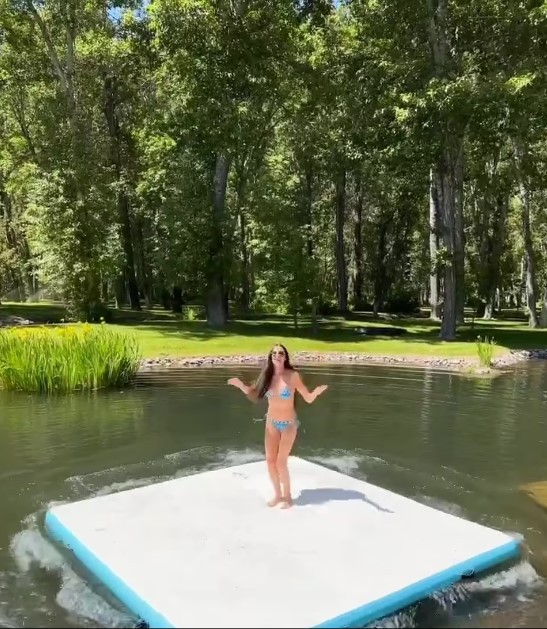 In 2021, Demi modeled Andie Swim's suits and even featured in a special advertisement alongside her three daughters: Rumer, Scout, and Tallulah.
Recently, Tallulah spoke about her struggles during her mother's relationship with Ashton Kutcher, describing it as a challenging time for her. Despite this, she has emerged with newfound self-love and appreciation for her family.
Demi and Ashton began dating in 2003 and got married in 2005. However, they divorced in 2013 after facing difficulties in their relationship. Ashton went on to marry Mila Kunis, and they have two children together.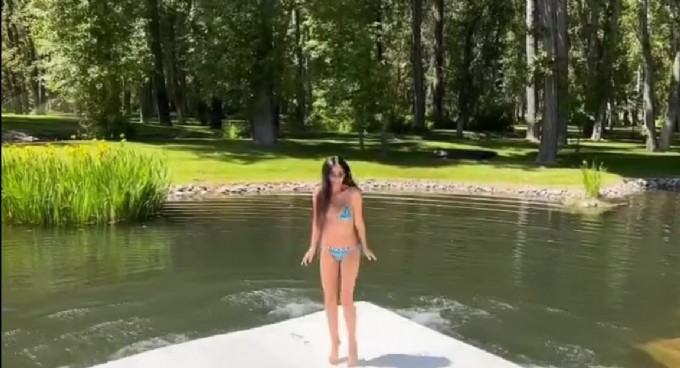 In late June, Demi enjoyed a European vacation, making a stylish appearance during Paris Fashion Week alongside Gwendoline Christie. The actress looked elegant in a white suit, while Gwendoline opted for a navy jacket and pants, complemented by a silver bag.
Demi Moore continues to captivate her fans with her timeless beauty, maintaining her status as an influential figure in Hollywood and beyond.